Ukiiro
Ceramic Japan 2019
The Ukiiro series features a carafe, tumbler and cup that utilises colour changing pigments reacting to temperature change. If liquid of 15 degrees Celsius or less is poured into the Ukiiro series, the pattern fired on the surface of the porcelain will change colour. This hidden surprise brings about new functions, such as entertaining guests and sparking conversation or being able to see the amount of water inside opaque ceramic.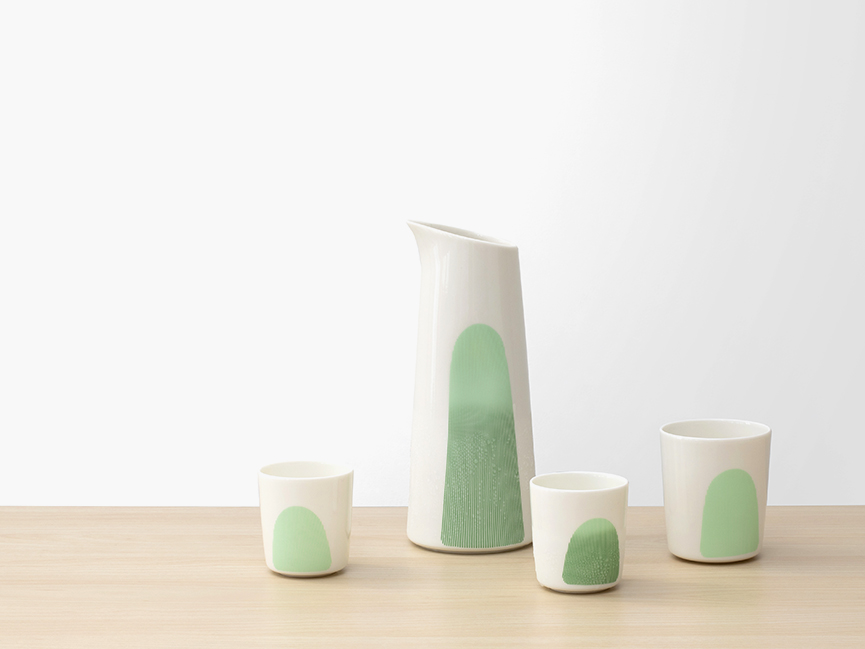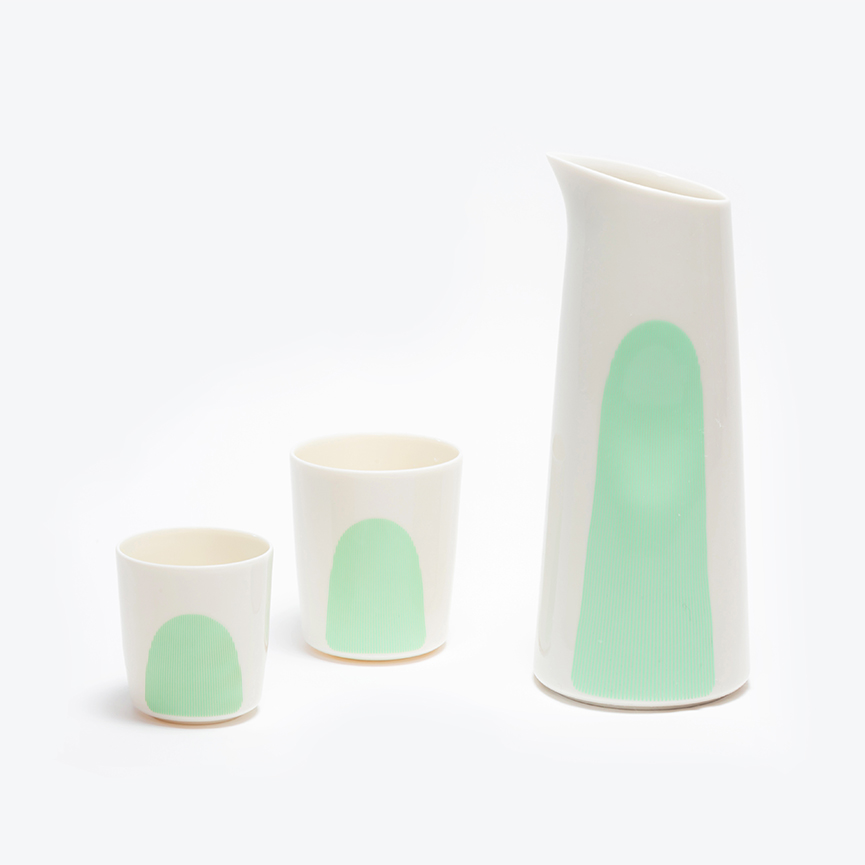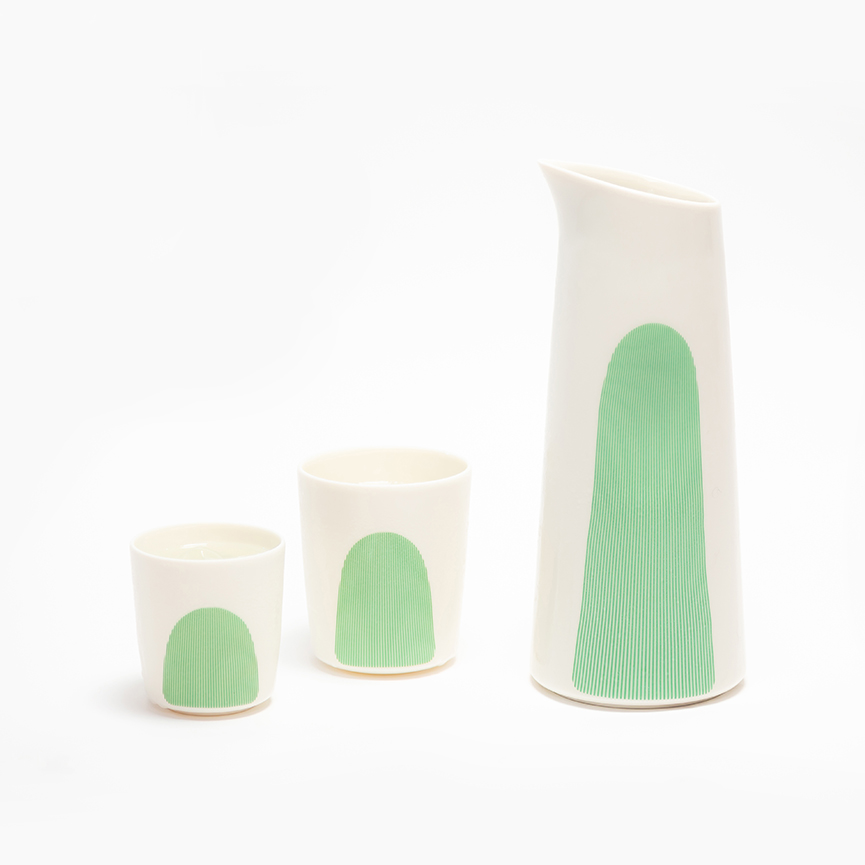 There are two tones for patterns on the surface; they come in green and blue. The green pattern contains thin straight lines inspired by ivy plants. When cold water causes temperature change, the pattern becomes darker as if it ivy is sucking in water and growing lively.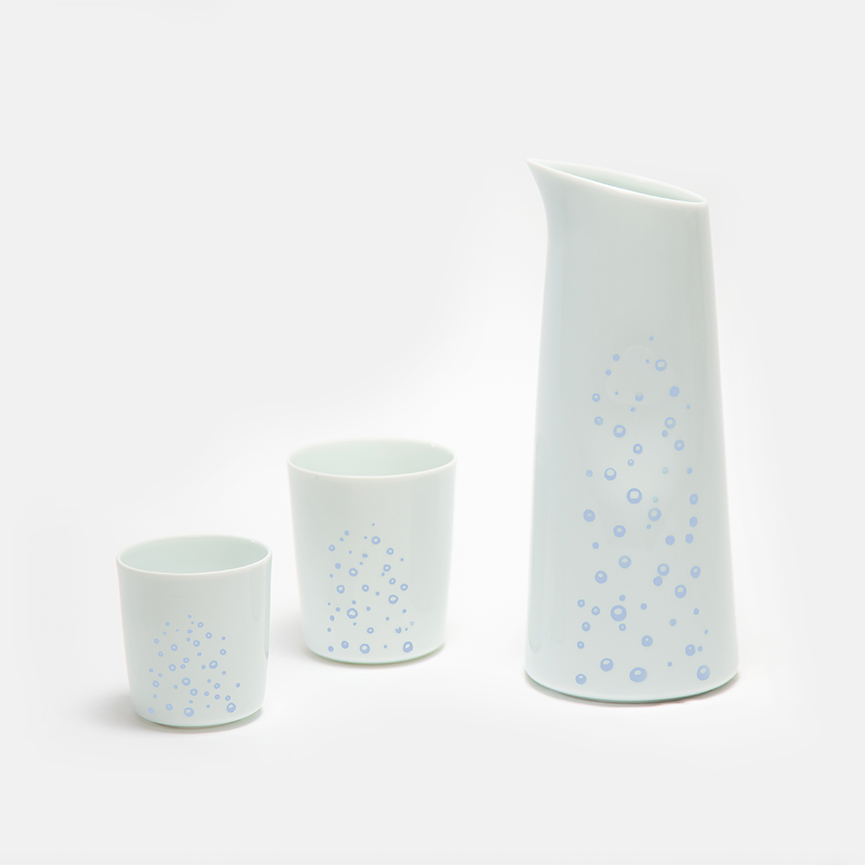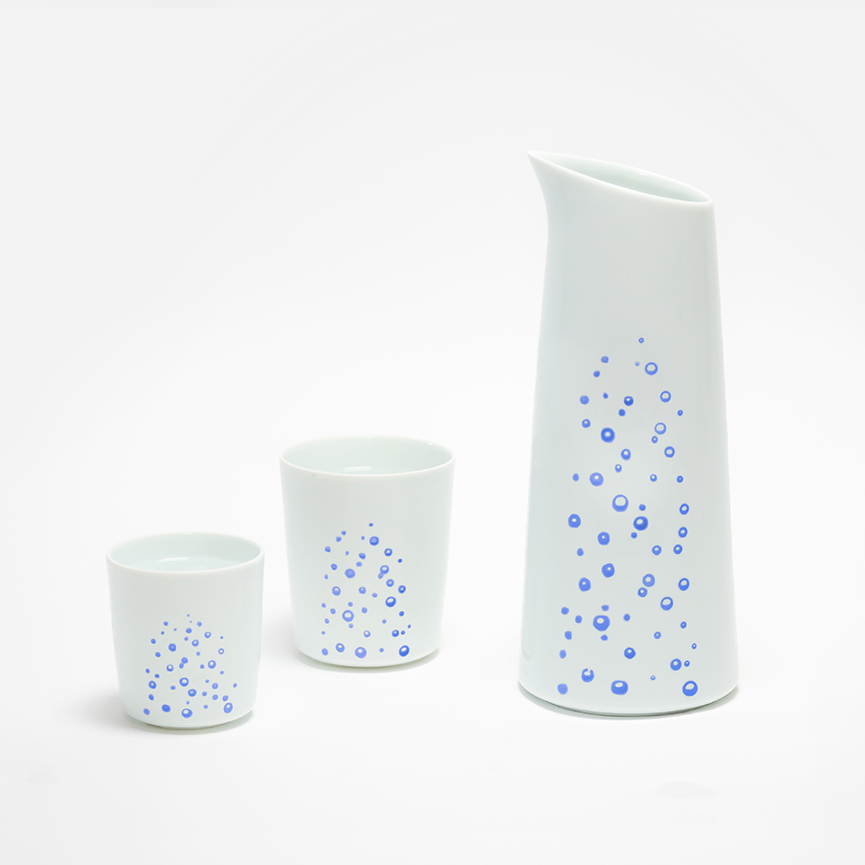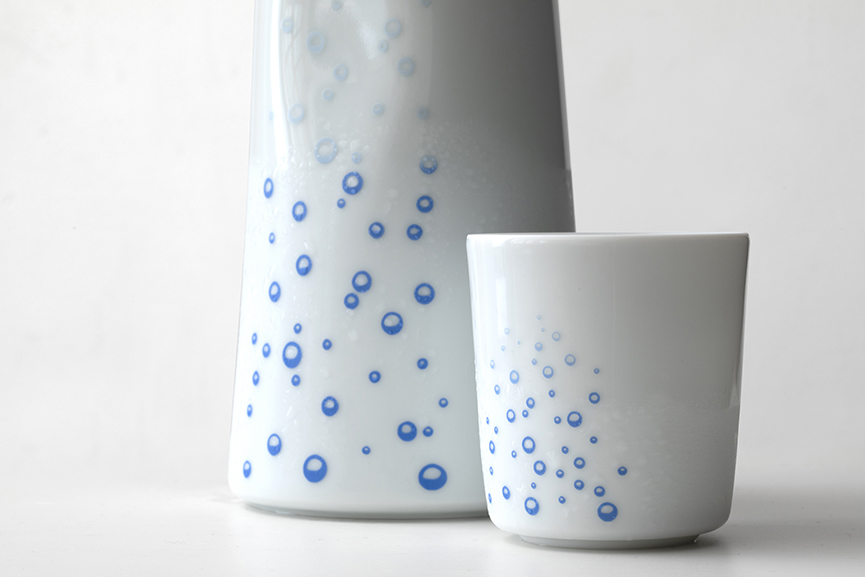 This pattern covers the contoured parts on both sides in a window-like shape suggesting that is where it should be held. The blue series showcases a pattern reminiscent of carbonated bubbles in the same position and shape of an arched window. The change in colour makes the drink poured inside seem colder, more delicious and refreshing almost as if it were fizzy.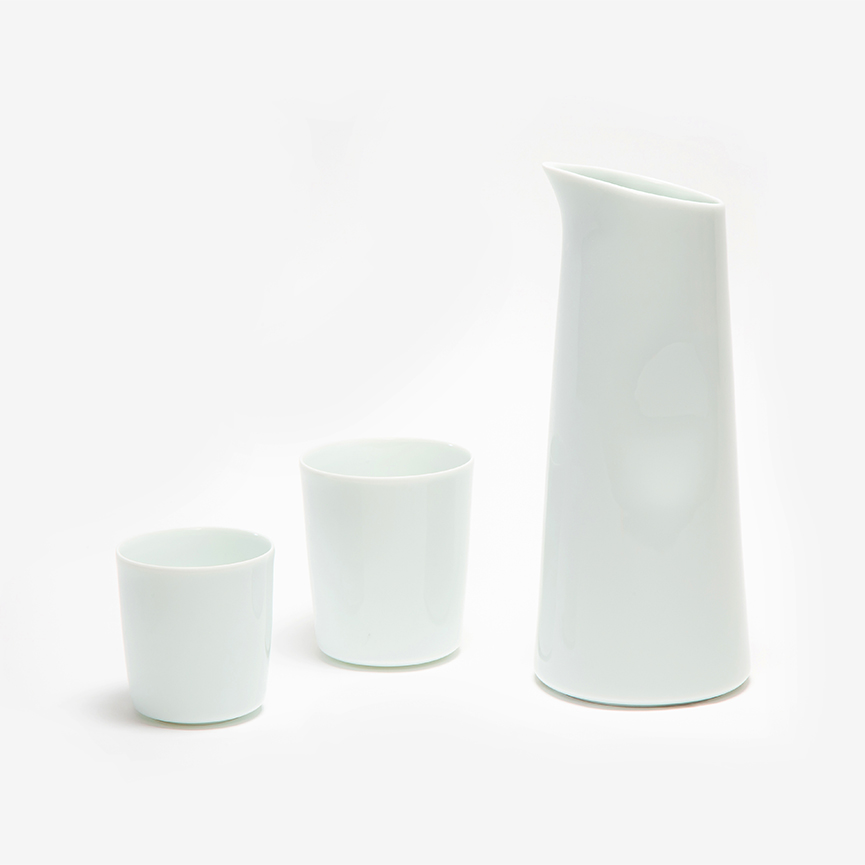 In order to create a natural appearance that complements any environment, many shapes were tested by hand cutting plaster molds in the prototyping stage. In particular, the indentations on the sides are designed so that products are intuitive and easy to hold with just one hand. All products in the Ukiiro series are designed with minimalist aesthetics and ease of use in mind.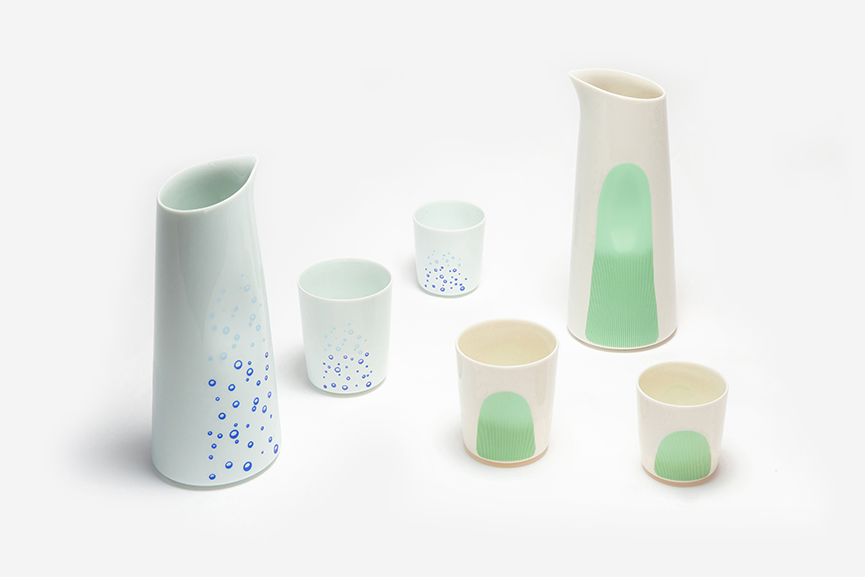 :Photos by SEWI / Fuminobu Nakamura
:Movie by Ginatayomi / Shinichi Arimoto