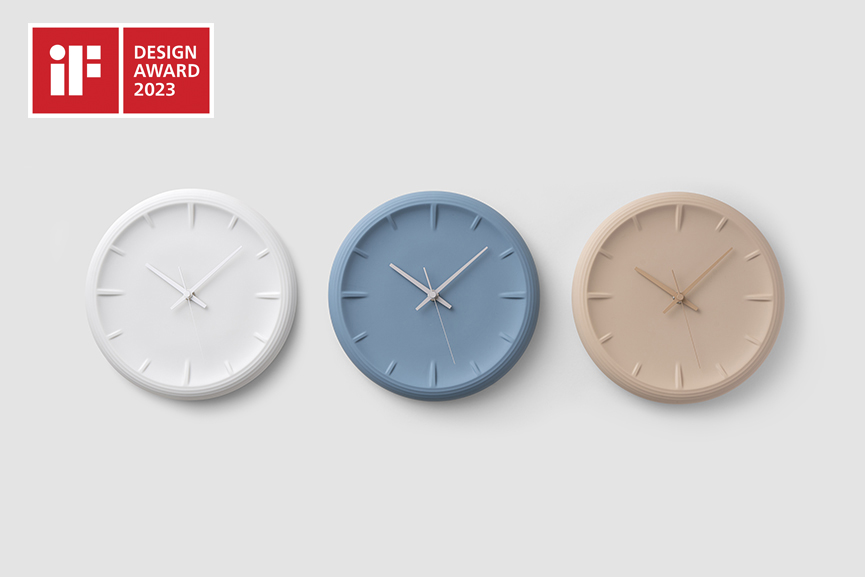 RELIEF won the iF Design Award 2023
We are pleased to share the news that our RELIEF for TAKATA Lemnos has won the iF design award 2023!
RELIEF is a porcelain wall clock that tells time through a beautiful sculptural form featuring relief-like indicators on the gently concave clock face. Natural material porcelain and advanced Japanese pottery Ceramic Japan's techniques were used to achieve a matte finish and smooth texture, which accentuates the refined form and shadow of this product.