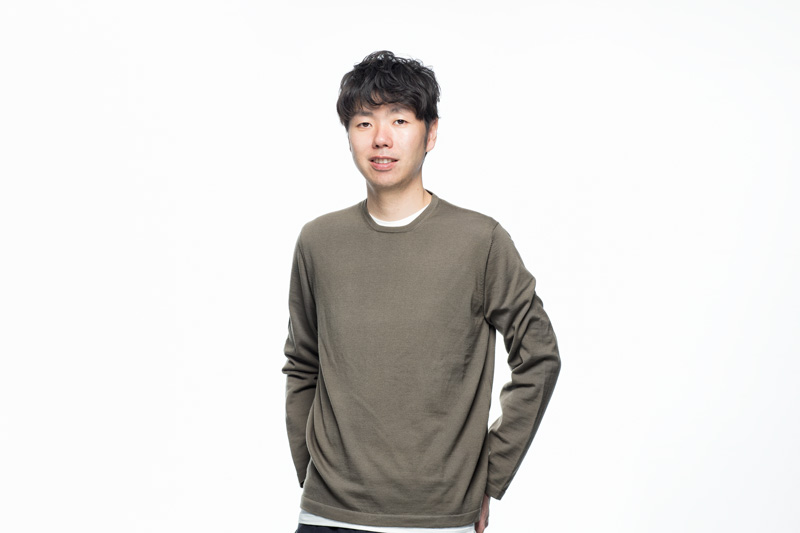 Ryosuke Fukusada
Product Designer
Japanese product designer born in Osaka, 1979. After graduating from Kanazawa College of Art and Design in 2002, he went on to work for Sharp Corporation as a designer of consumer electronic goods until 2007. That year he moved to Italy where he completed a Masters Degree in Interior and Living Design at Domus Academy. From 2008 Fukusada assisted Patricia Urquiola at Studio Urquiola in Milan, where he experienced projects involving furniture, lighting, kitchenware and interior products with famous Italian manufacturers.

In 2012, he returned to Japan and established FUKUSADA STUDIO in Kyoto. Fukusada currently works with a large number of domestic clients and has a track record of projects with many international companies included those in Italy and Denmark. At present Fukusada offers a wide range of designs such as furniture, lighting and household goods that have won numerous international design awards.
STUDIO
FUKUSADA STUDIO LTD. is a design studio based in Kyoto, founded by Ryosuke Fukusada in 2012. The studio offers from furniture and lighting to electronic appliances, sanitaryware, eyeware, tableware & kitchen products and exhibition stand design.
Awards
2023
iF Design Award 2023 / RELIEF for Lemnos
2022
JIDA DESIGN MUSEUM SELECTION 24th / RELIEF for Lemnos
Kyoto Design Award 2022 / STANDWEIGHT for Shogado
2020
Kyoto Design Award 2020 / SOMÉ PAD for Shogado
2018
APDC*IDA Design Awards 2018 / Alysoid for Axolight
2017
Chicago Athenaeum Good Design Award 2017 / Alysoid for Axolight
Kyoto Design Award 2017 / Sphelar Penguin
2016
Sabae Best Glasses Competition 2016 / Grand Prix
2015
Taiwan Cultural & Creative Award / Best 30 products
2012
Zepter International Design Award Artzept / Special mention
Boisbuchet Cork Competition / Finalist
2011
International Design Competition DES|IN / Finalist
2008
Eco products Design Competition / Award of Sakoda Seimitsu
Kyoto Renaissance Design Competition / Encouragement award
Moleskin students Design Competition / First selected
2007
Good design award / Mobile phone SoftBank 815SH
Lecture
2023
Kanazawa College of Art and Design / Kanazawa, Japan
2022
Nakanoshima Museum JIDA DESIGN ACADEMY KANSAI / Osaka, Japan
Kanazawa College of Art and Design / Kanazawa, Japan
2021
Sapporo Otani University / Sapporo, Japan
2020
Kanazawa College of Art and Design / Kanazawa, Japan
2016
Osaka Seikei University / Osaka, Japan
Kyoto University of Art and Design / Kyoto, Japan
LIVING HOUSE / Osaka, Japan
2015
Kanazawa College of Art and Design / Kanazawa, Japan
2014
Tajimi City Pottery Design and Technical Center / Tajimi, Japan
2013
Rhinocerous & Fablab / Osaka, Japan
Exhibition
2022
Milan Design Week – Bross Axolight Showroom / Milan, Italy
2019
Milan Design Week – Rossana Orlandi / Milan, Italy
2018
Milan Design Week – TENOHA MILANO / Milan, Italy
2017
Milan Design Week – Ventura Lambrate / Milan, Italy
2016
Experimental Creations / Tokyo, Japan
Bonaldo in Japan at Kanazawa college of art Alumni Exhibition / Kyoto & Kanazawa, Japan
Taiwan Cultural & Creative Exhibition / Taipei, Taiwan
Milan Design Week – Ventura Lambrate / Milan, Italy
2015
Milan Design Week – Ventura Lambrate / Milan, Italy
2014
Interior Lifestyle Living / Tokyo, Japan
Milan Design Week – Ventura Lambrate / Milan, Italy
Stockholm furniture fair Greenhouse / Stockholm, Sweden
2013
Experimental Creations / Tokyo, Japan
Tokyo Designers Week / Tokyo, Japan
My sweet design fair / Holand
Wood Mood / Milan, Italy
Milan Design Week – Ventura Lambrate / Milan, Italy
Biennale Internacionale Design Saint- Etienne / Saint- Etienne, France
Mart museum / Rovereto, Italy
2012
Casa Cogollo / Vicenza, Italy
Milan Design Week – Ventura Lambrate / Milan, Italy
2011
DESIGN LIBRARY / Milan, Italy
2010
Valcucine' Fatti per coltivare' / Milan, Italy
TV
2020
Kenji Tamuras frank talk Bar / Japanese local TV channel