amime / koudai
KIKIME 2020
No compromise and no stretching. Manufacturing and design that brings about "efficacy" to life. KIKIME is a brand originating from Tokyo, where all people and cultures are mixed in a borderless manner. Subtle chic and inspiration to transmit ideas that inspire everyday curiosity by design.
A LOT OF Inc., led by Yoshinori Tateyama, is in charge of the overall business, including art direction and product planning. Ryosuke Fukusada has collaborated on the product design aspects of the line.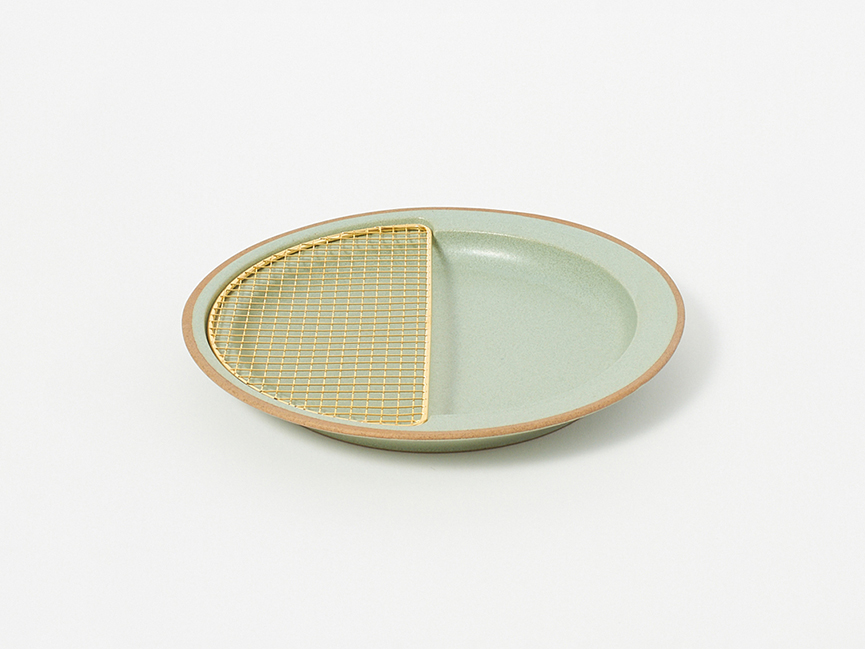 amime plate
Traditionally in Japan, metal nets for plates are used for fried food and have legs. By making a groove on our plates, we eliminated the need for legs and designed a net that perfectly fits our plate. The plates themselves can be stacked, and the grooves have the smoothest possible shape so that it is stress-free for cleaning and everyday use.
Manufacturing our KIKIME line is a joined effort between Mino ware in Toki City in Gifu Prefecture, which boasts the largest pottery production in Japan. The technology of Tsubame City in Niigata Prefecture, which is also known worldwide as a metal processing town. While retaining the organic warmth of Mino ware, the net that melts and integrates into the modern plate compliments the modern dining table bringing out vibrancy.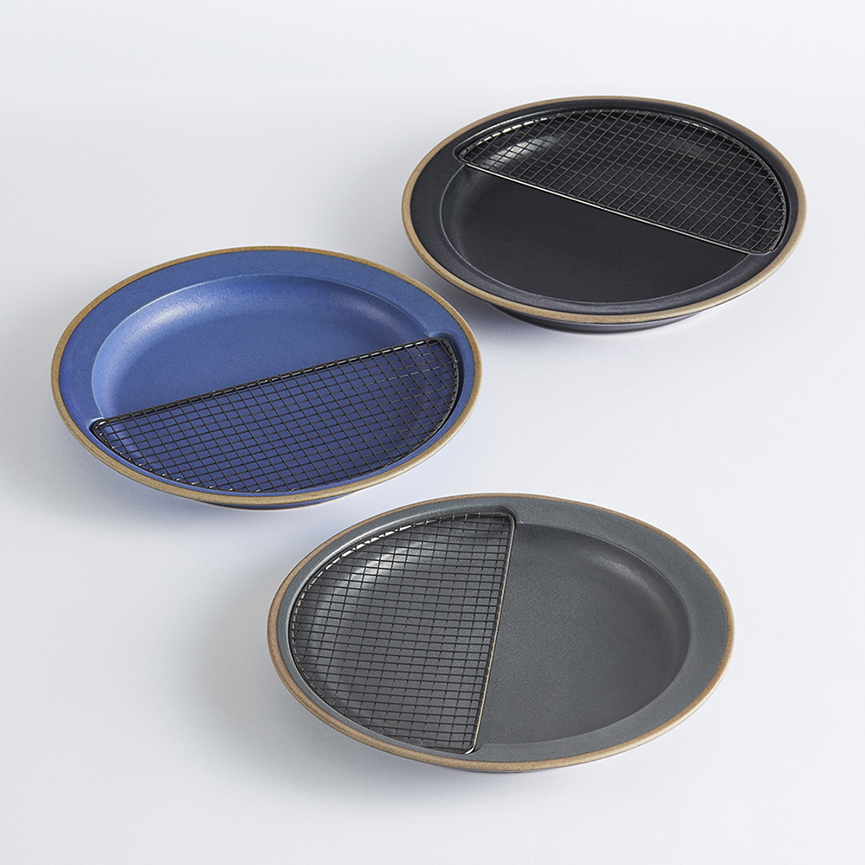 amime plate half moon
This plate is designed by carefully adjusting the shrinkage rate when baking so that the half-moon semi-circle shaped net does not slip around. The attention to detail in this craft is highlighted in this piece.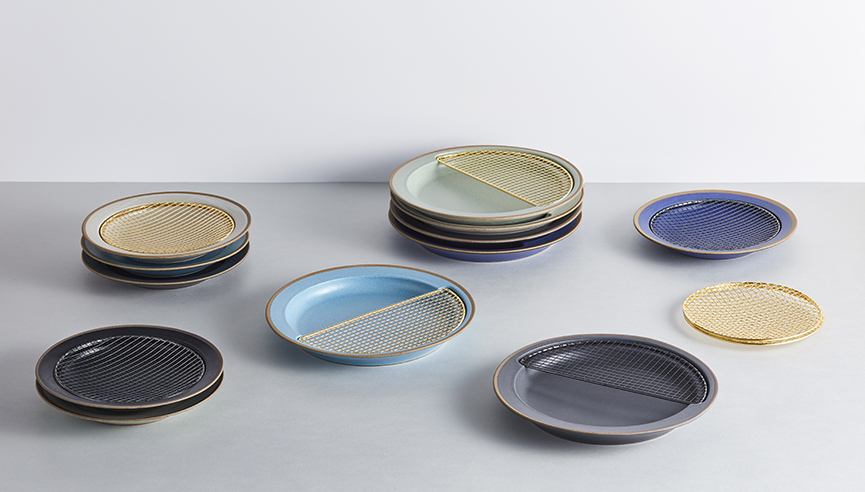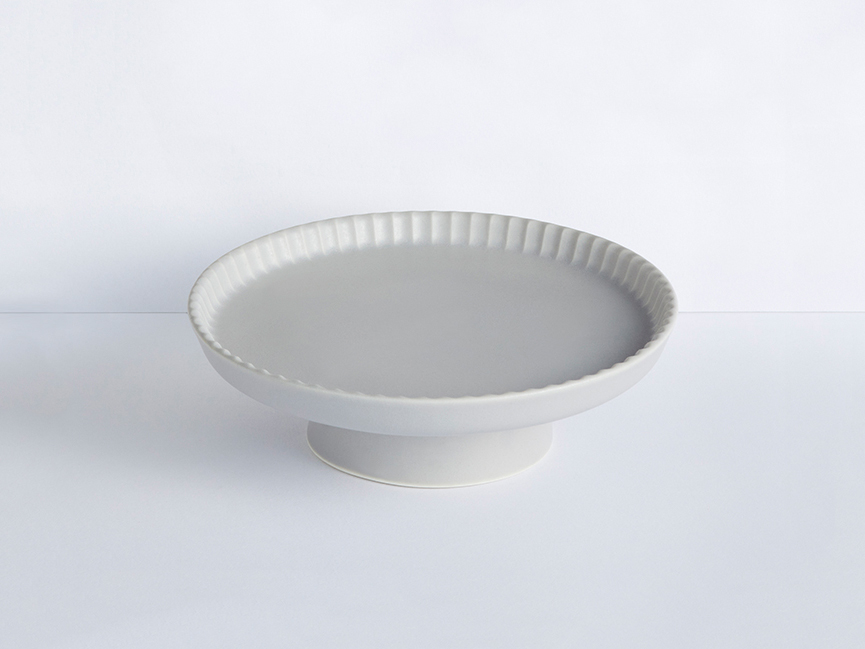 koudai
The koudai plate has an overall shape inspired by straight lines, and corrugated texture, which is arranged to balance each other. The height and overlap of the three pieces in this series can be arranged to create dimension.
The koudai series is manufactured in Toki City in Gifu Prefecture, where Mino ware is produced, which boasts the largest amount of pottery in Japan. Combining the different heights and sizes of these bowls can create multilayered depth and rhythm on the table.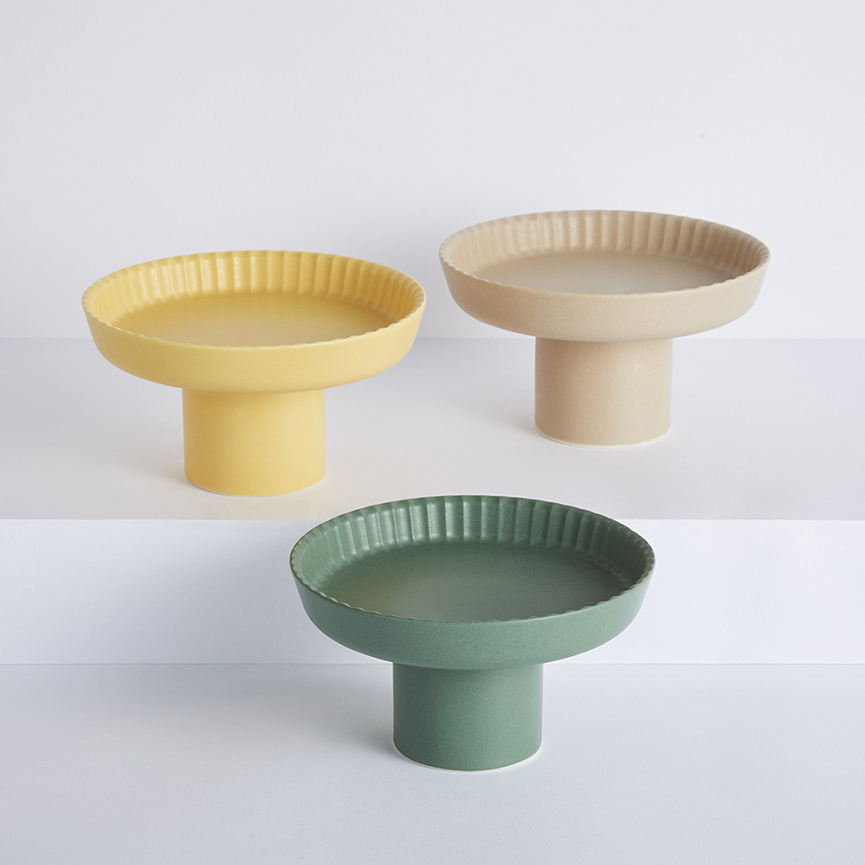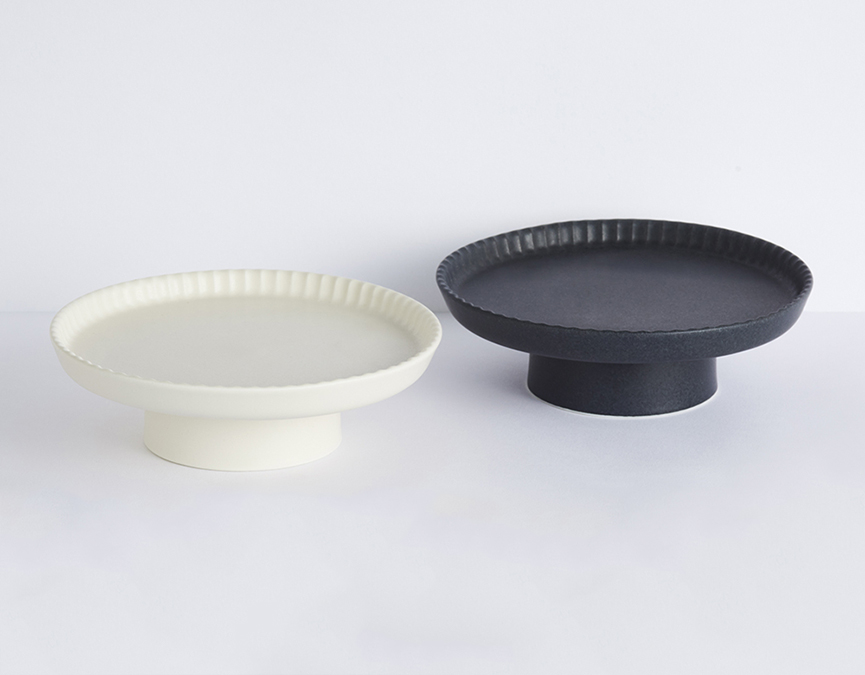 koudai Plate S/L
The flat one-piece plate has a smooth texture and fits comfortably and ergonomically in your hand. Plate S is ideal for serving side dishes, and plate L is a good size for the main dish.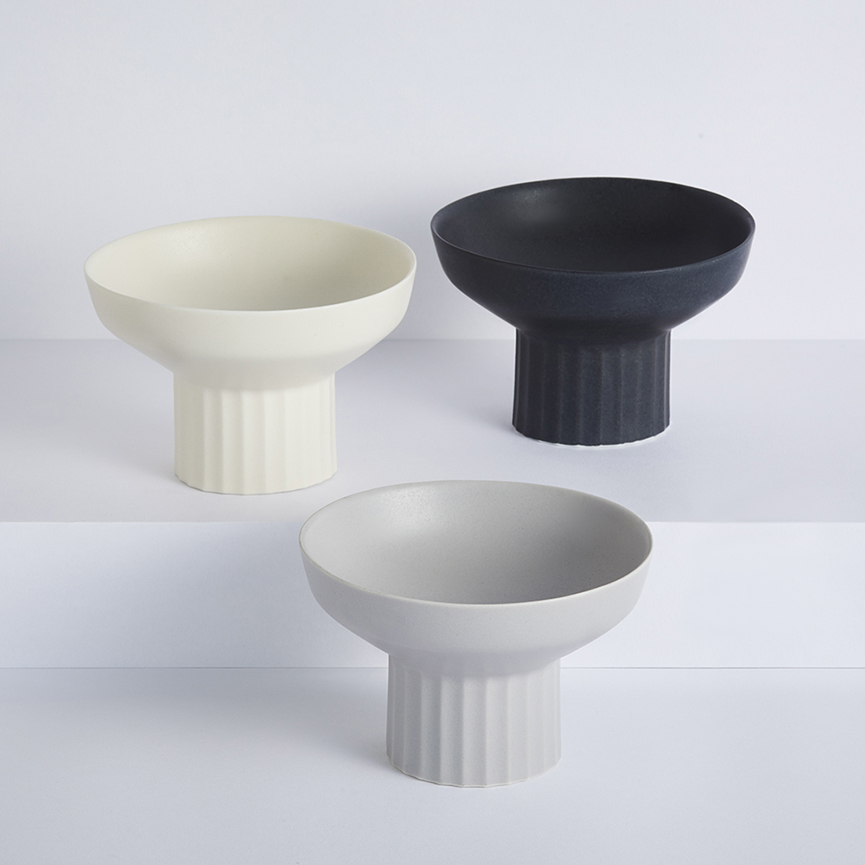 koudai bowl
The tall bowl features a traditional Japanese technique to create texture called "shinogimon" to enhance aesthetics and the overall dining experience. This design has depth and is suitable for serving more liquid dishes such as soup, curry, and stew.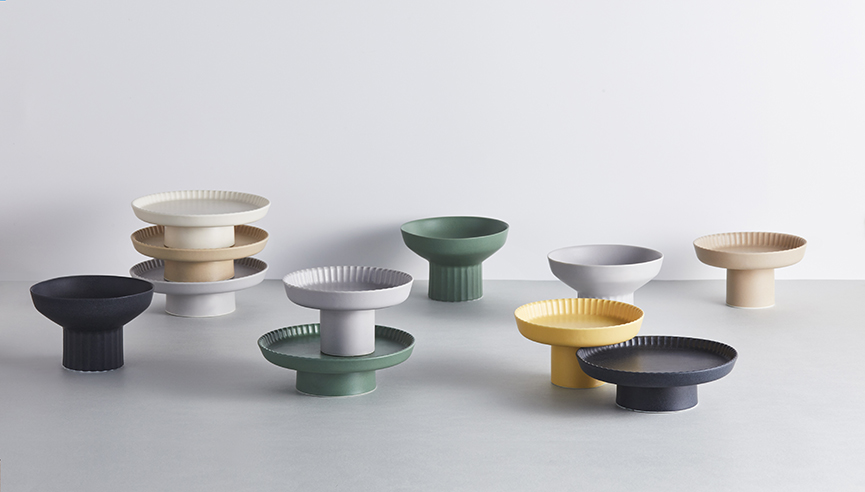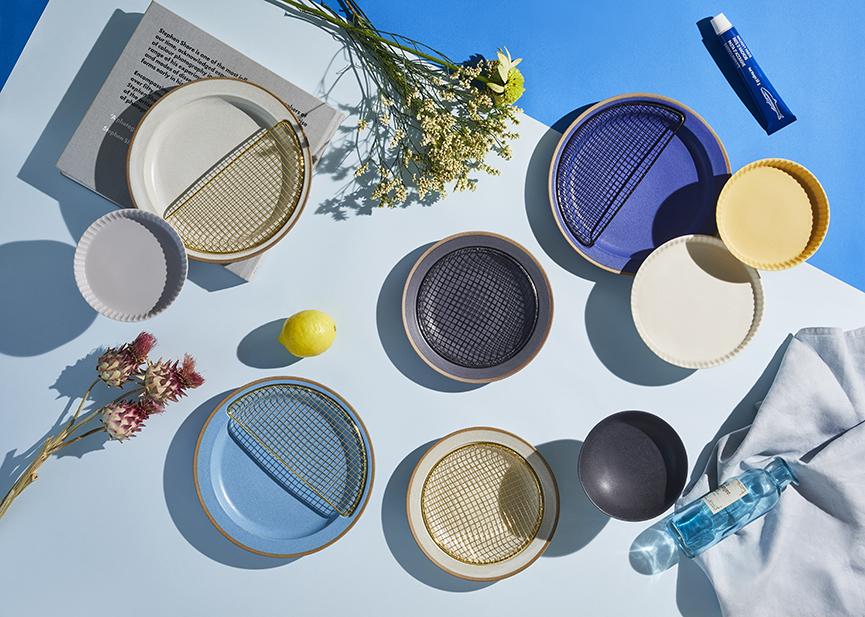 Photos by KIKIME
Photo Styling by A LOT OF Inc.