TASKMEMO
Shogado 2021
Taskmemo is an analog note reminder. If you write down a to-do list and stick it onto your smartphone, you will be visually reminded to complete the tasks throughout the day. Taskmemo can be easily peeled off when tasks are completed and are compact enough to carry around anywhere.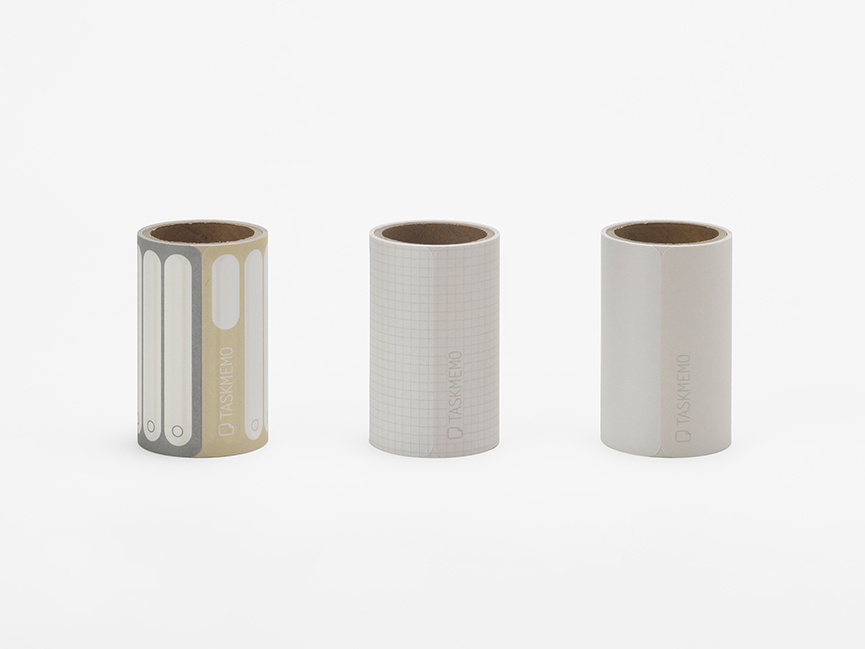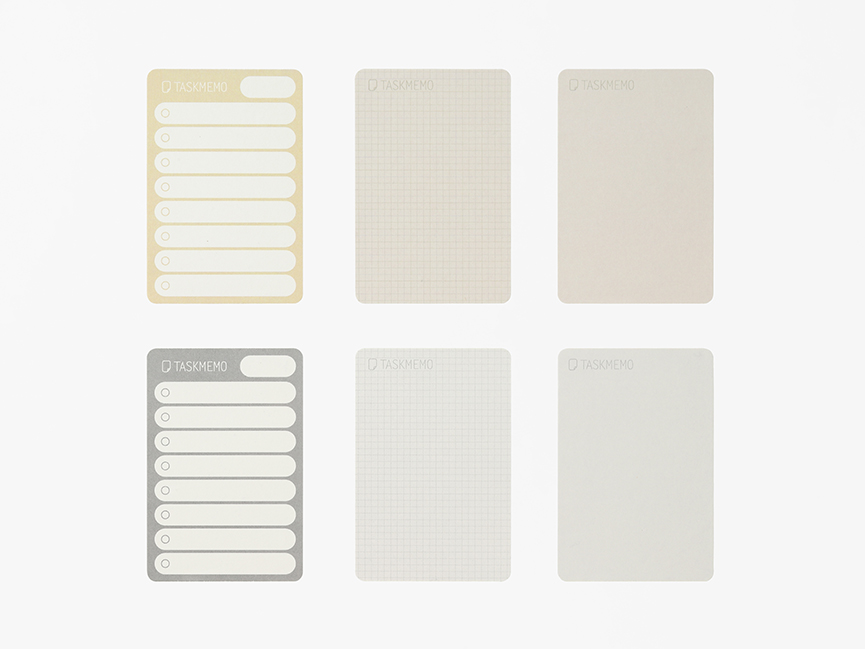 There are three designs available: "frame", "lattice", and "plain". You can choose the design based on your mood and your preference. The colour of each memo alternates between gold and gray. The size of a memo sheet is 6cm x 9cm, and each roll contains 22 sheets.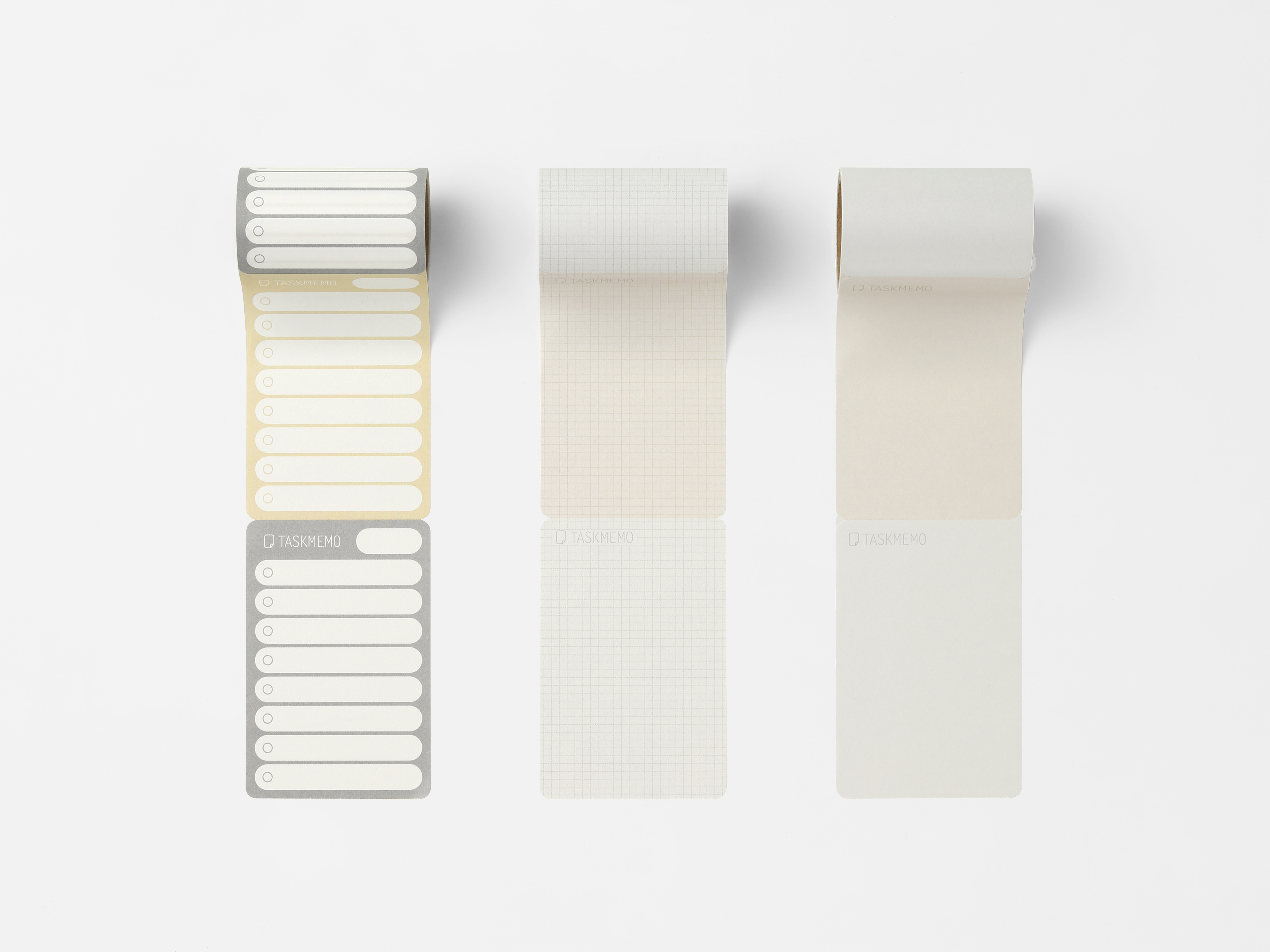 The entire back surface of Taskmemo is covered in gentle adhesive glue, which can be firmly attached then peeled off, leaving no traces or sticky residue.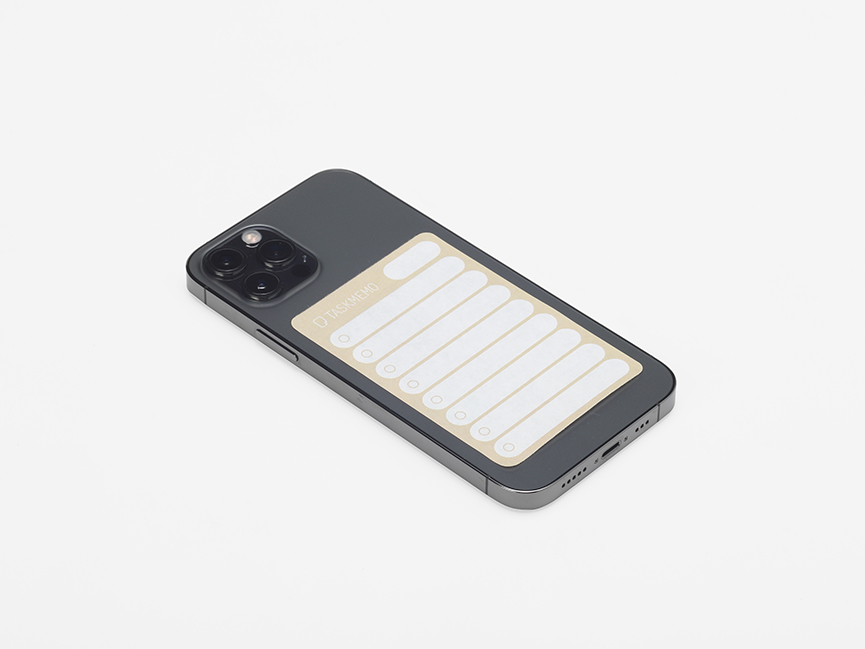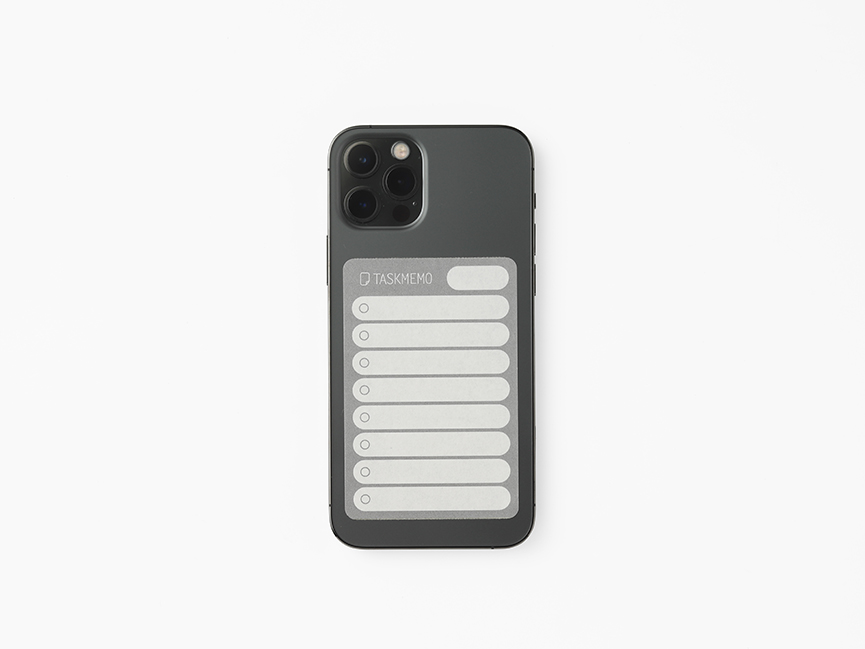 A key feature of this memo is that you can put it on the back of your phone and always check tasks. Having the tasks displayed in front of you on a table will also prevent you from being distracted by your phone while working. Of course, Taskmemo can be used as a memo to confirm tasks on various personal items.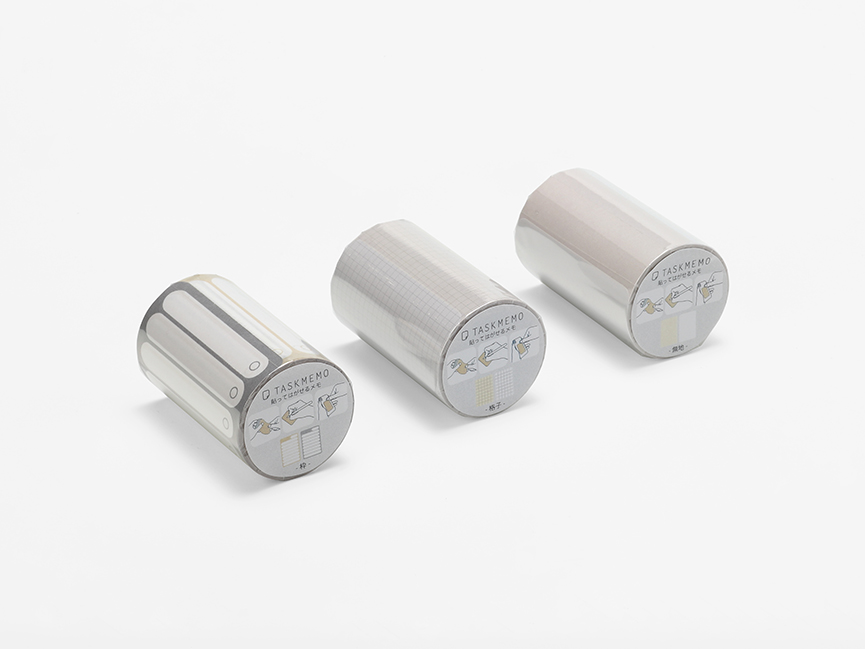 The packaging label has graphics that quickly and simply display how to use the Taskmemo.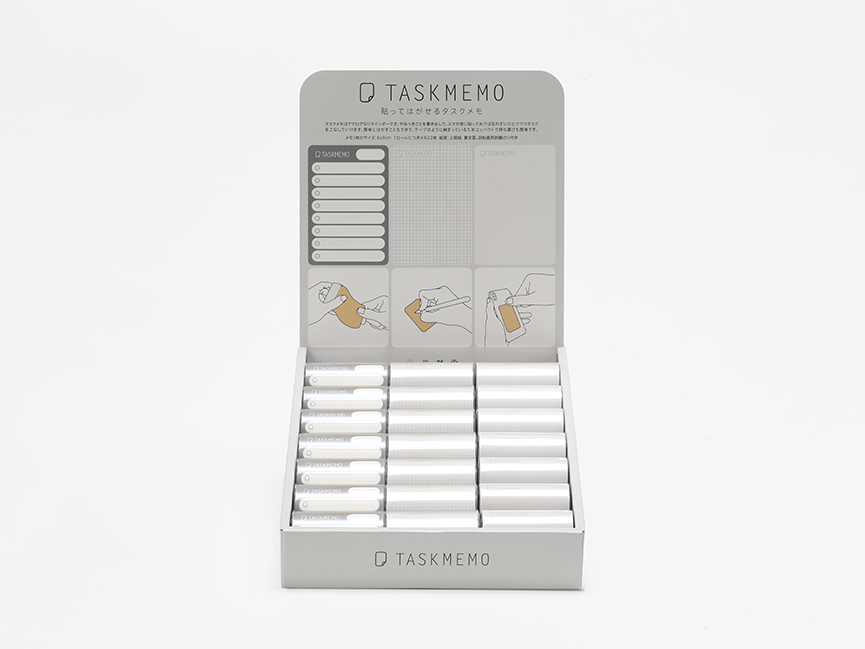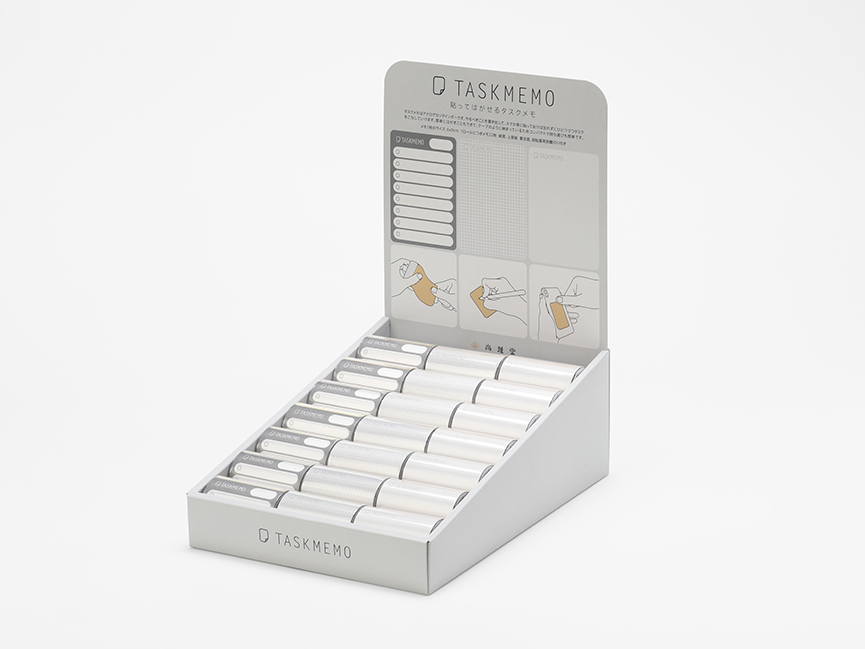 The store's display fixture is also designed to demonstrate usage and reflect the actual size and qualities. The fixture's structure comes flat packed and is easy to assemble with graphics that match the packaging label on the product.
Taskmemo supports you with all your scheduling needs and helps you achieve more productivity with work and study.


Photos by Ariyoshi Matsuo / Studio Max