STANDWEIGHT
Shogado 2022
The STANDWEIGHT is a multipurpose product that is the ideal tool for use on the desktop.
The base is made of cast aluminum, and the soft ripples create a beautiful contrast between the material and texture.
Shogado Online Shop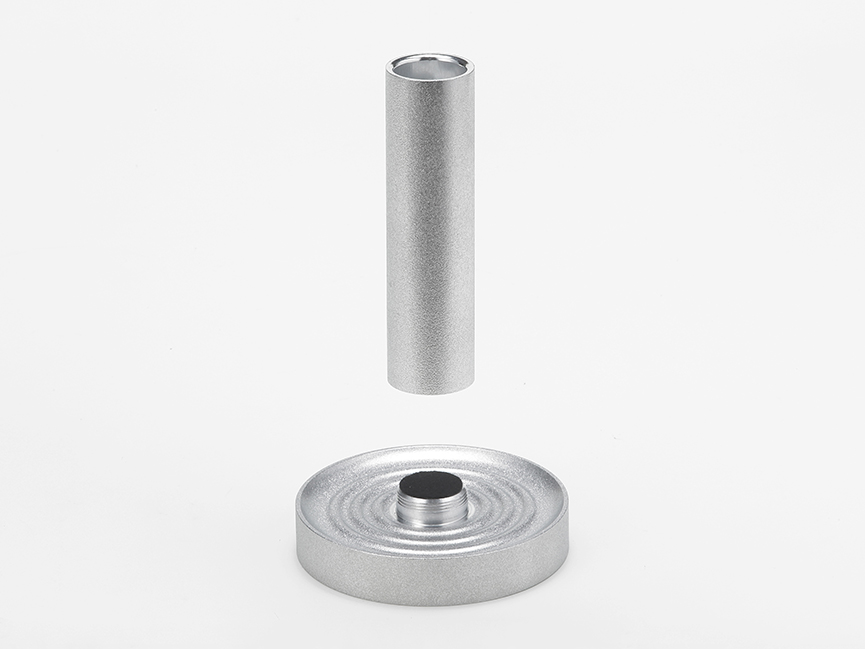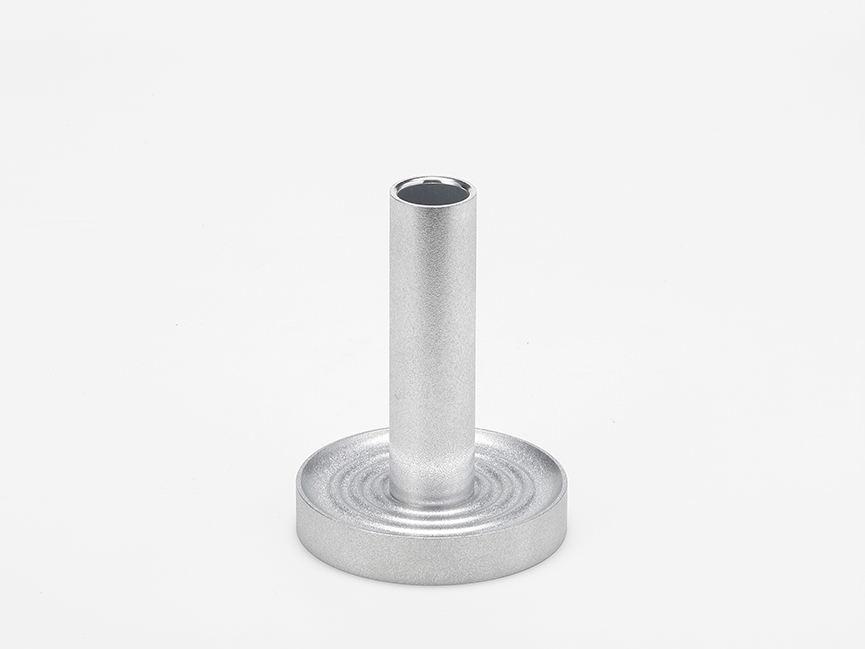 The center of the base and the inside of the aluminum cylinder are threaded which is how the cylindrical main body attaches to the base.
The whole product has a sand-blasted finish, giving it a sophisticated metallic texture.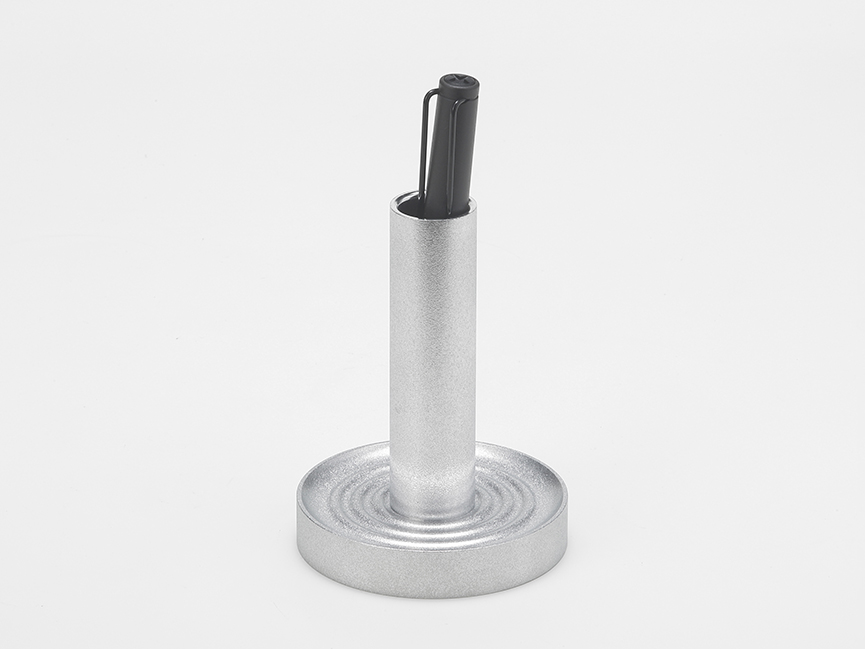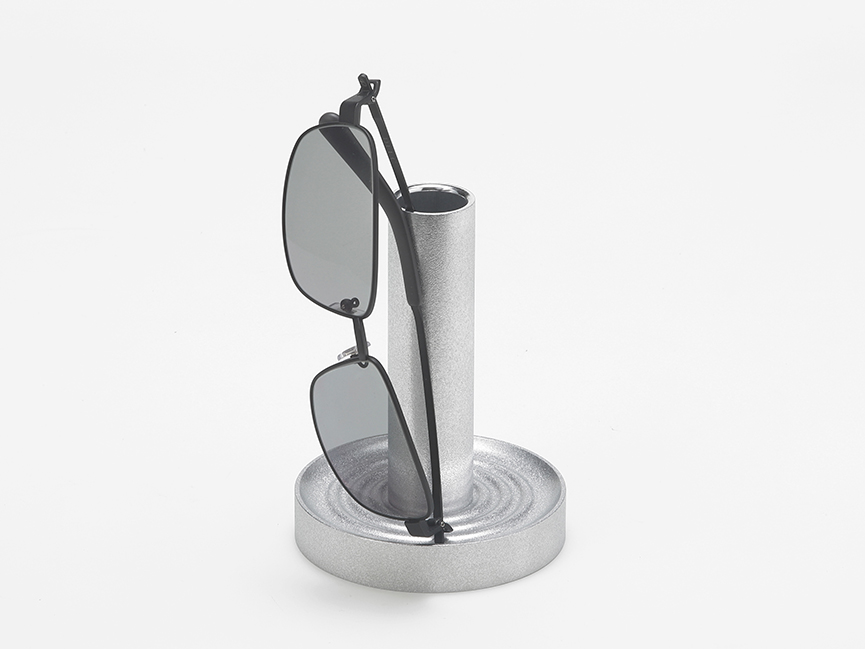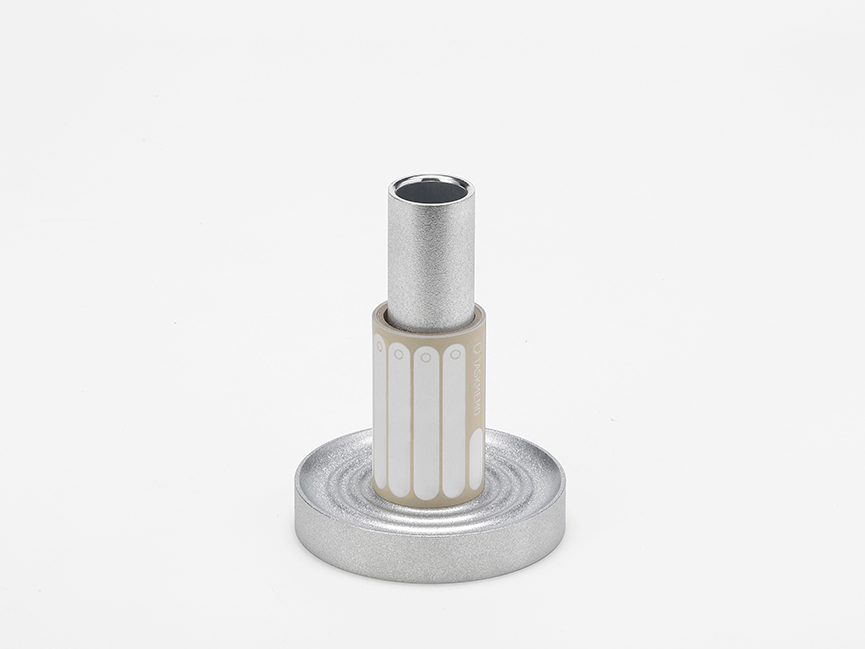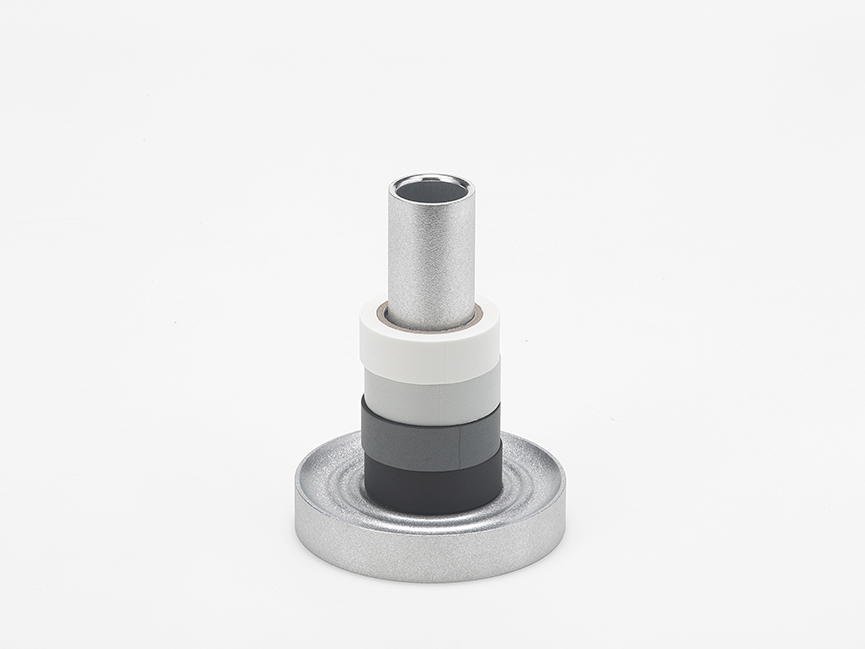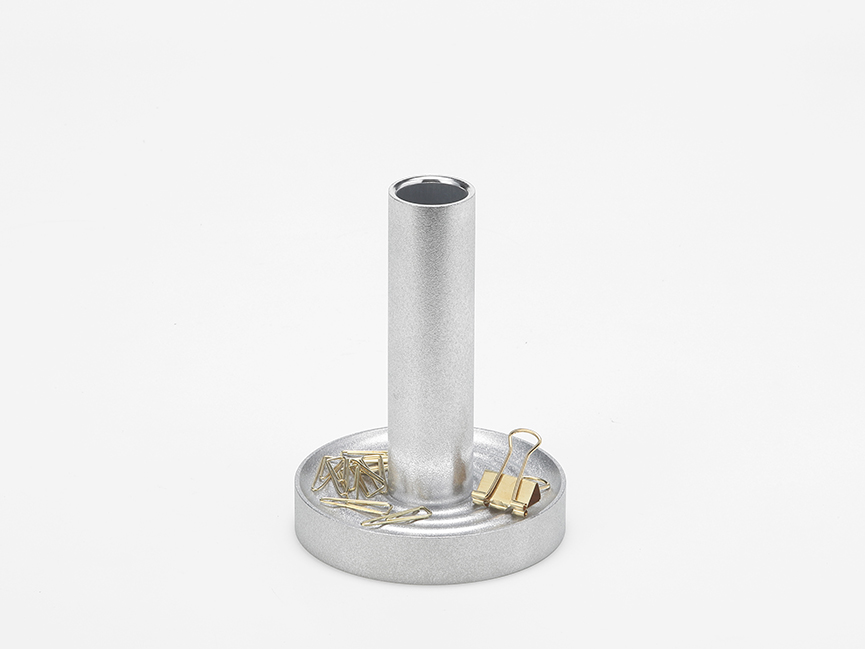 Inside the central cylinder, you can place your glasses as well as pens such as fountain pens. There is felt at the bottom of the cylinder that prevents scratches and leakage.
Shogados original task memo and masking tape are sized to fit perfectly on the outside of the cylinder. The base part can be used as a tray for small items such as paper clips and more.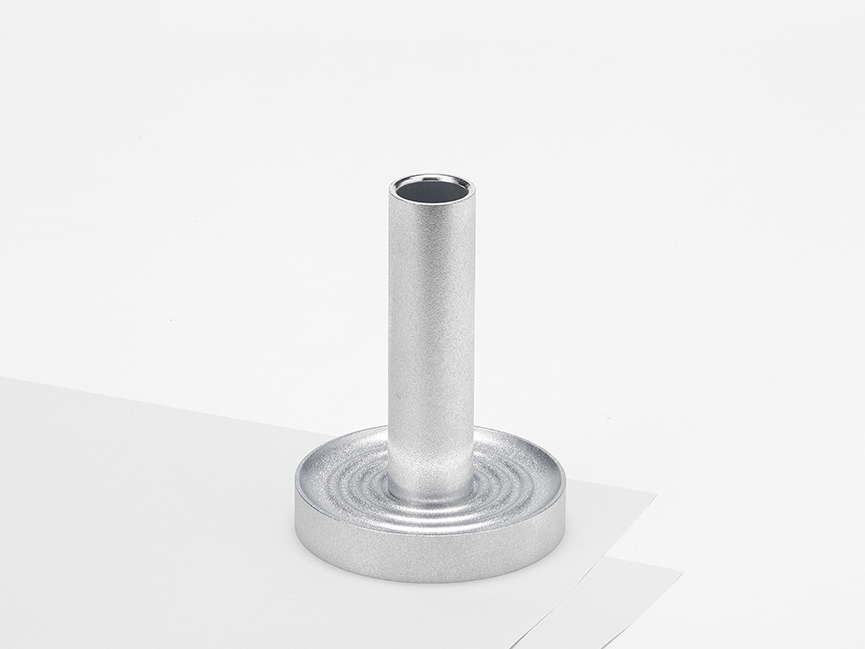 The STANDWEIGHT also functions as a paperweight with the main body weighing up to about 300g. You can also take advantage of its weight, such as by leaning your smartphone against the main body using it as a phone holder.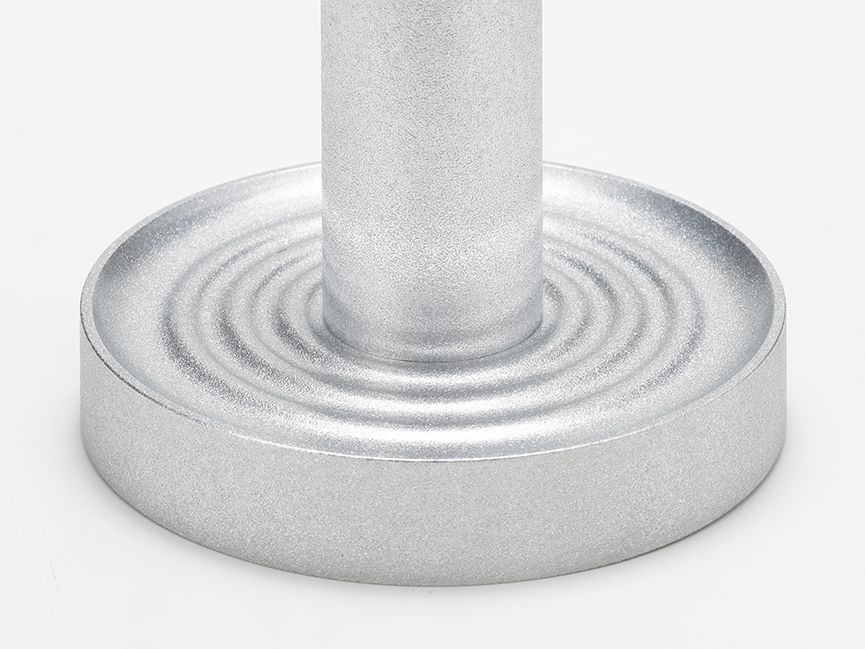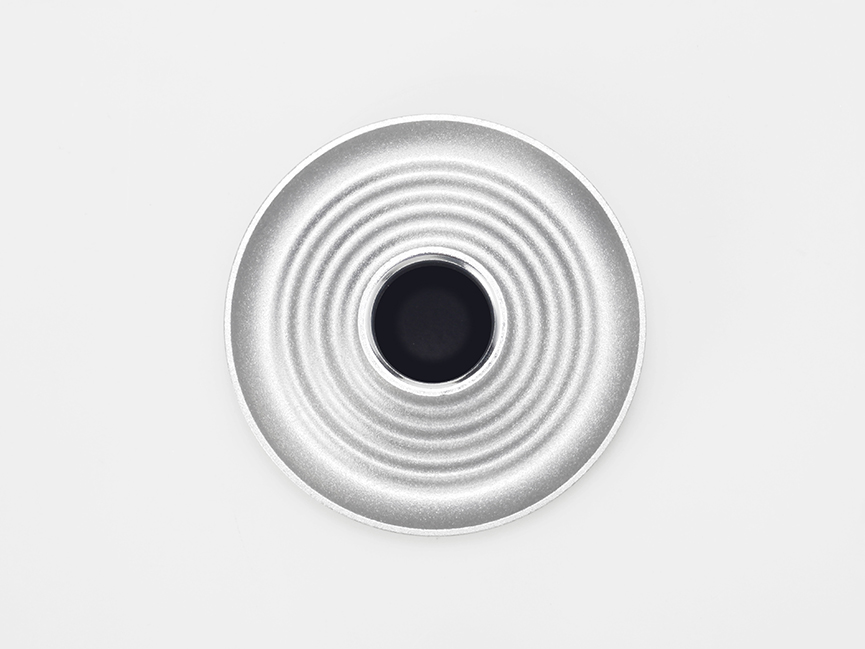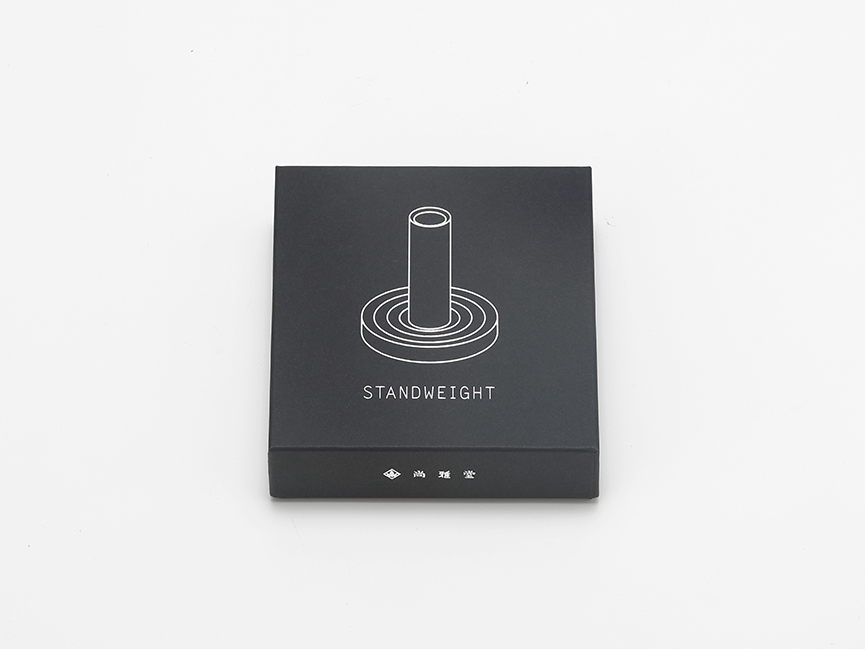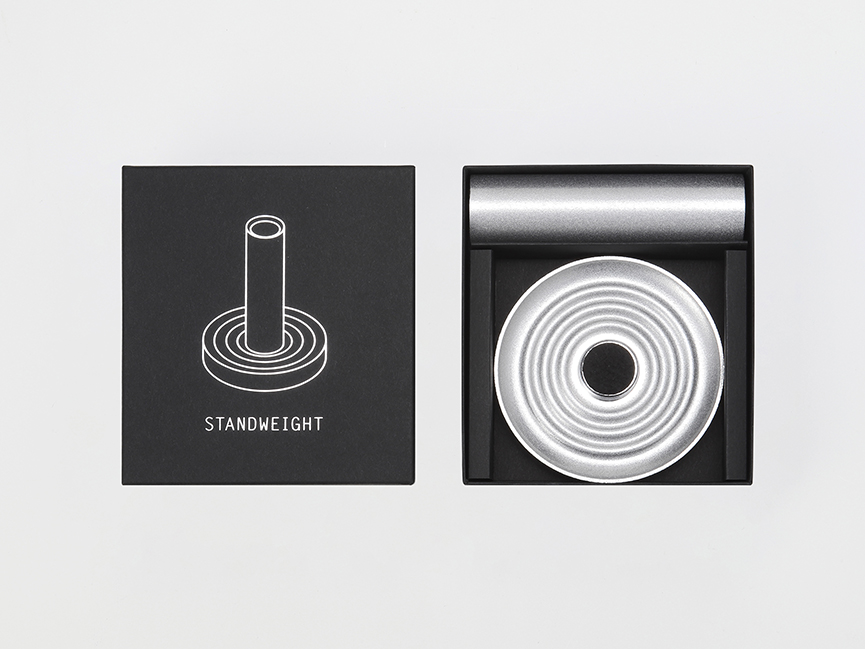 Since the base and cylinder can be separated, they fit snugly inside a small and sleek package making the STANDWEIGHT a perfect gift.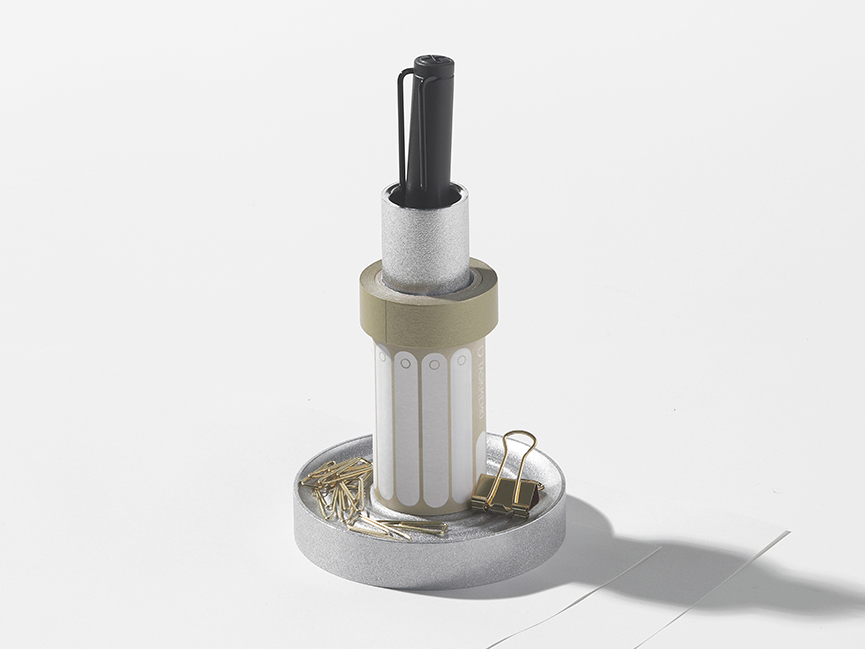 The STANDWEIGHT is a multipurpose stand that beautifully organizes your desktop and allows you to declutter any space.
Photos by Ariyoshi Matsuo