SOMÉ PAD
Shogado 2020
SOMÉ PAD is a notebook that can be used like a sketchbook through utilizing thin paper that is smooth and comfortable to write on. However, unlike ordinary sketchbooks, the SOMÉ PAD is completely bleed proof meaning pen and marker ink will not go through the pages.
Graphic on the cover of SOMÉ PAD is dyed one layer by layer using Japanese hand printing andoffers a unique charm. By combining traditional patterns and curatingmodern colourways,the SOMÉ PAD presents a balance of beauty, elegance and utility for the modern day user.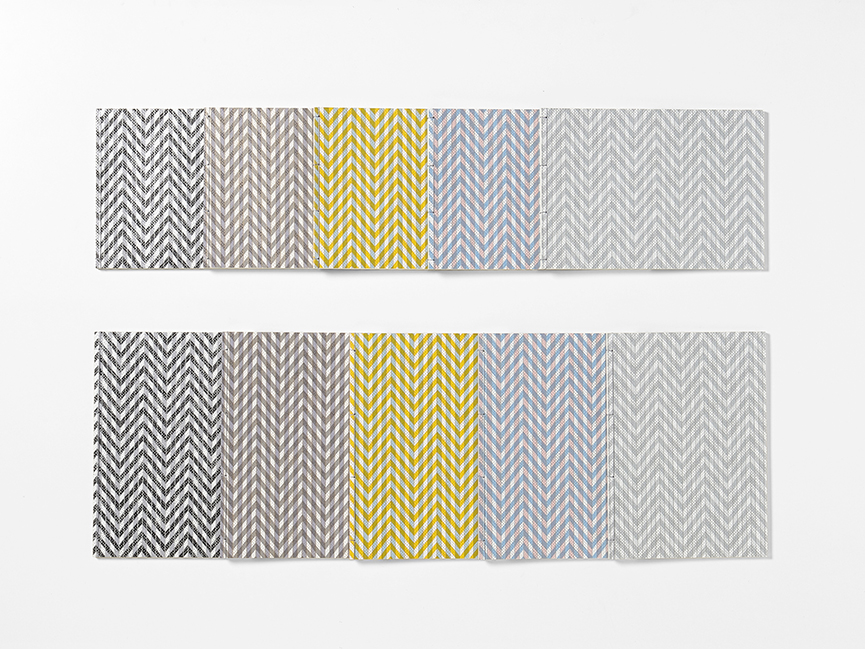 The complex patterns on the SOMÉ PAD are achieved by overlaying different colours on several stencil plates.Traditionally, the combination of stencil plates is decided, but this time two different pattern plates were used to create a new pattern. Dyes such as silver and gold were hand printed on top to add accent and depth that dyeing alone achieve.
With 5 different colourways, the SOMÉ PAD collection is suitable for men and women of all ages.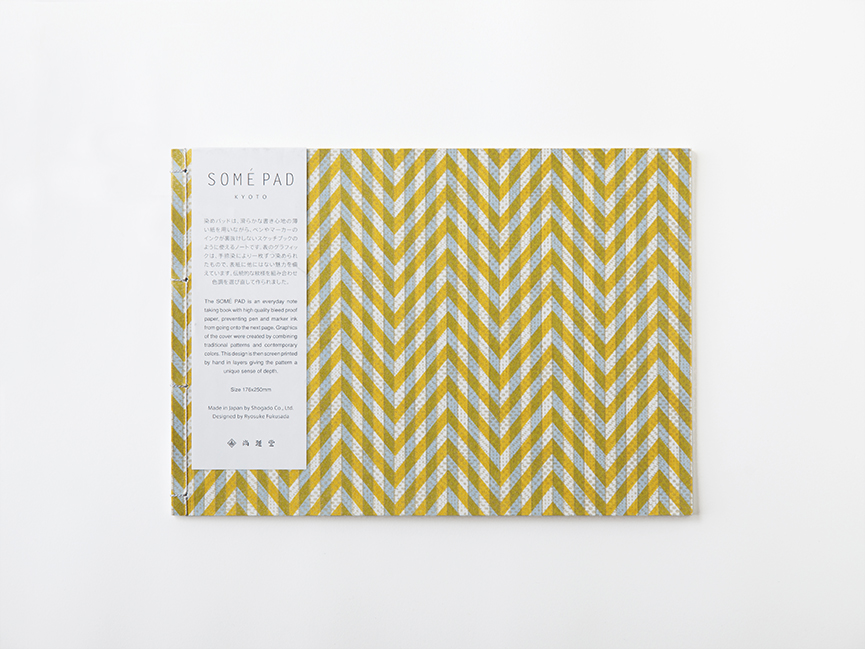 The size of SOMÉ PADis adjusted to the overseas specification B5 size (176×250 mm). This is the perfect size as it does not take up too much space even when spread out on the table, and that it has sufficient area for taking notes and drawing.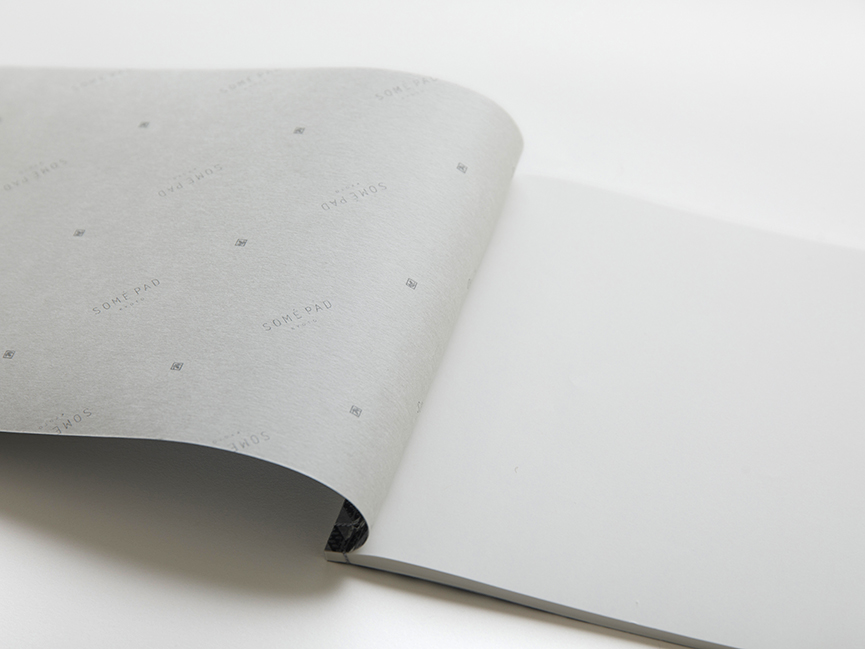 Each SOMÉ PAD contains 50 sheets of bleed proof paper which is the perfect amount without making the notebook too bulky. The thin yet durable paper is extremely fine making writing smoother and a clean white, allowing drawings to stand out.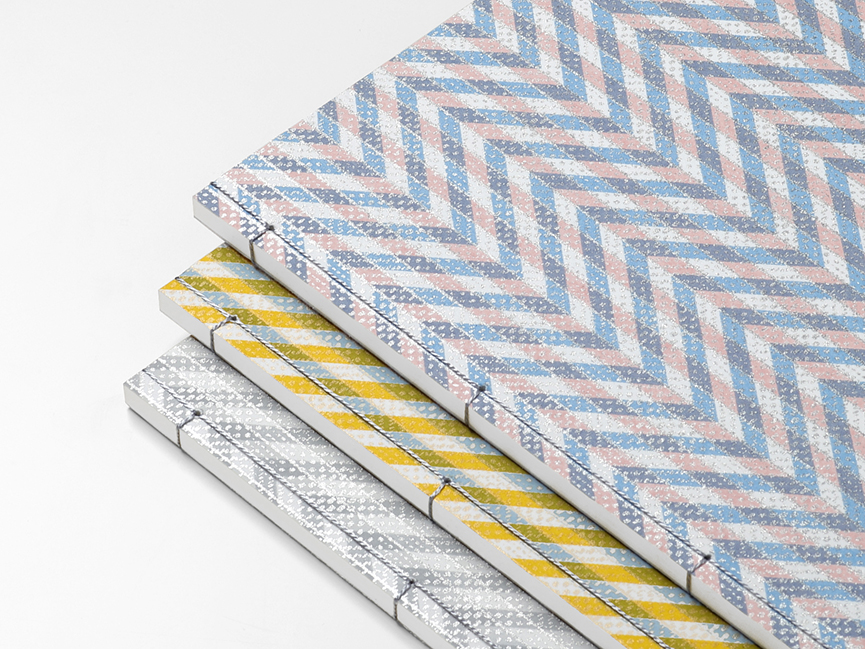 A Japanese binding method was used to secure the SOMÉ PAD. This methoduses a slightly thicker and stronger thread to hand stitch together the spine. Silver was chosen as the thread colour to ensure harmony with the patterns on the cover.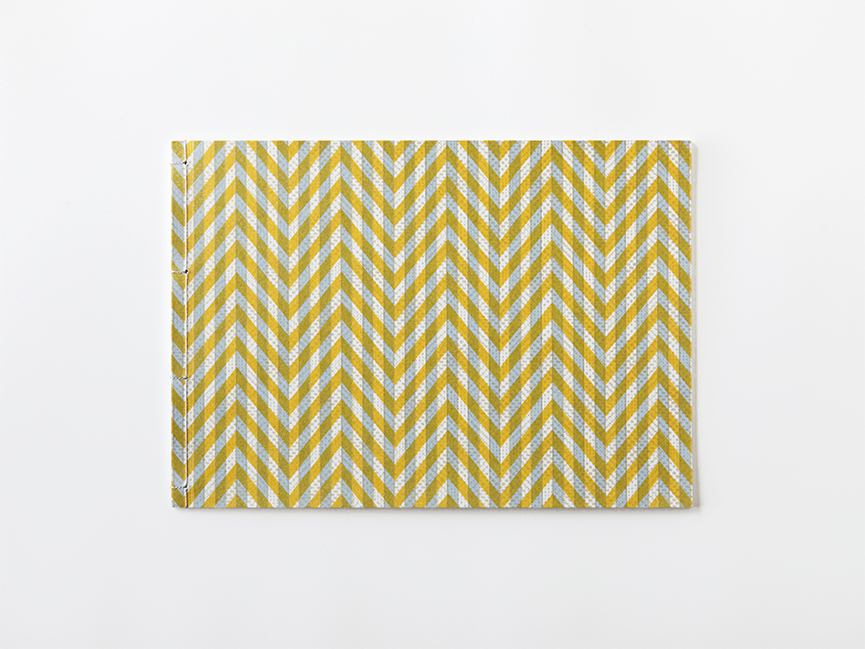 Horizontal-Yellow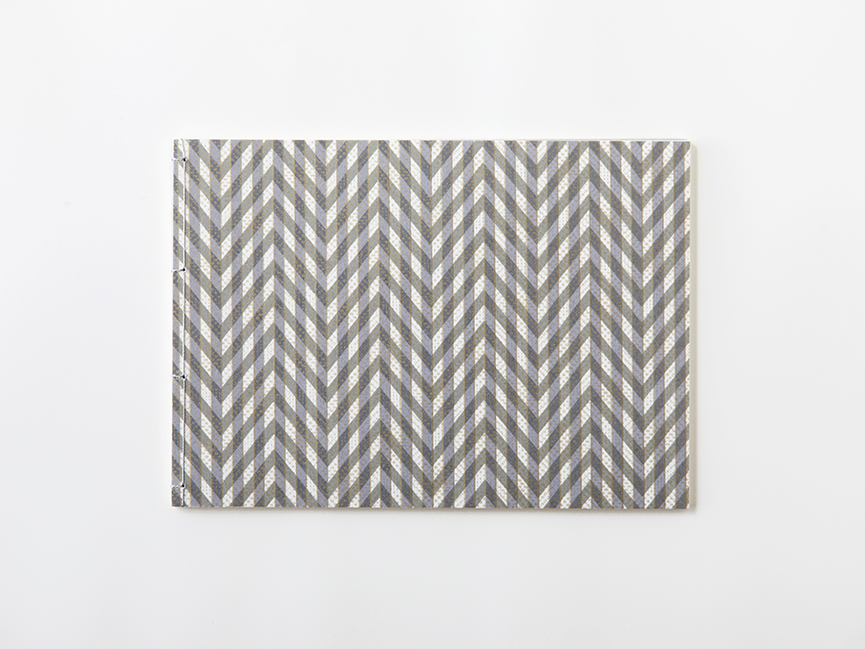 Horizontal-Beige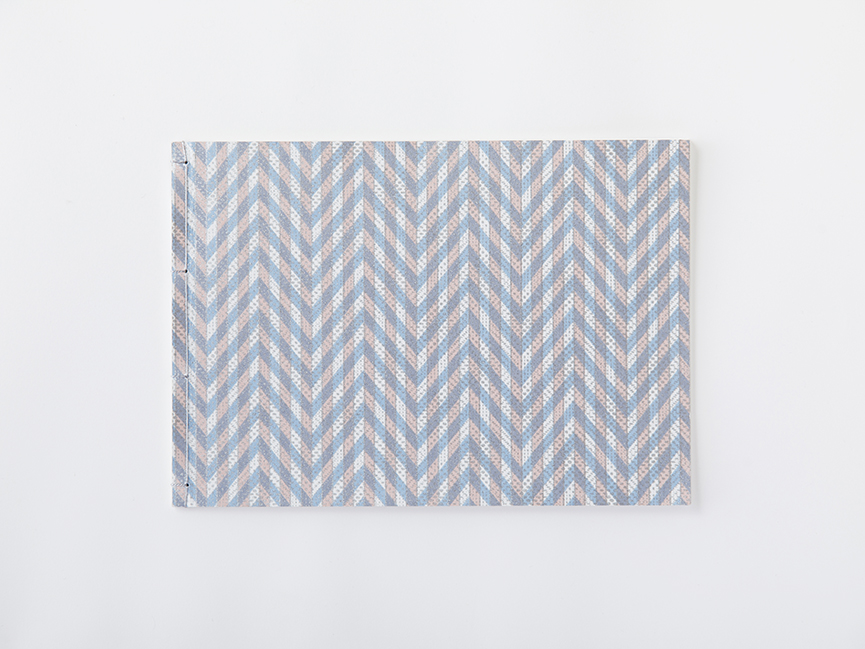 Horizontal-Pink&Blue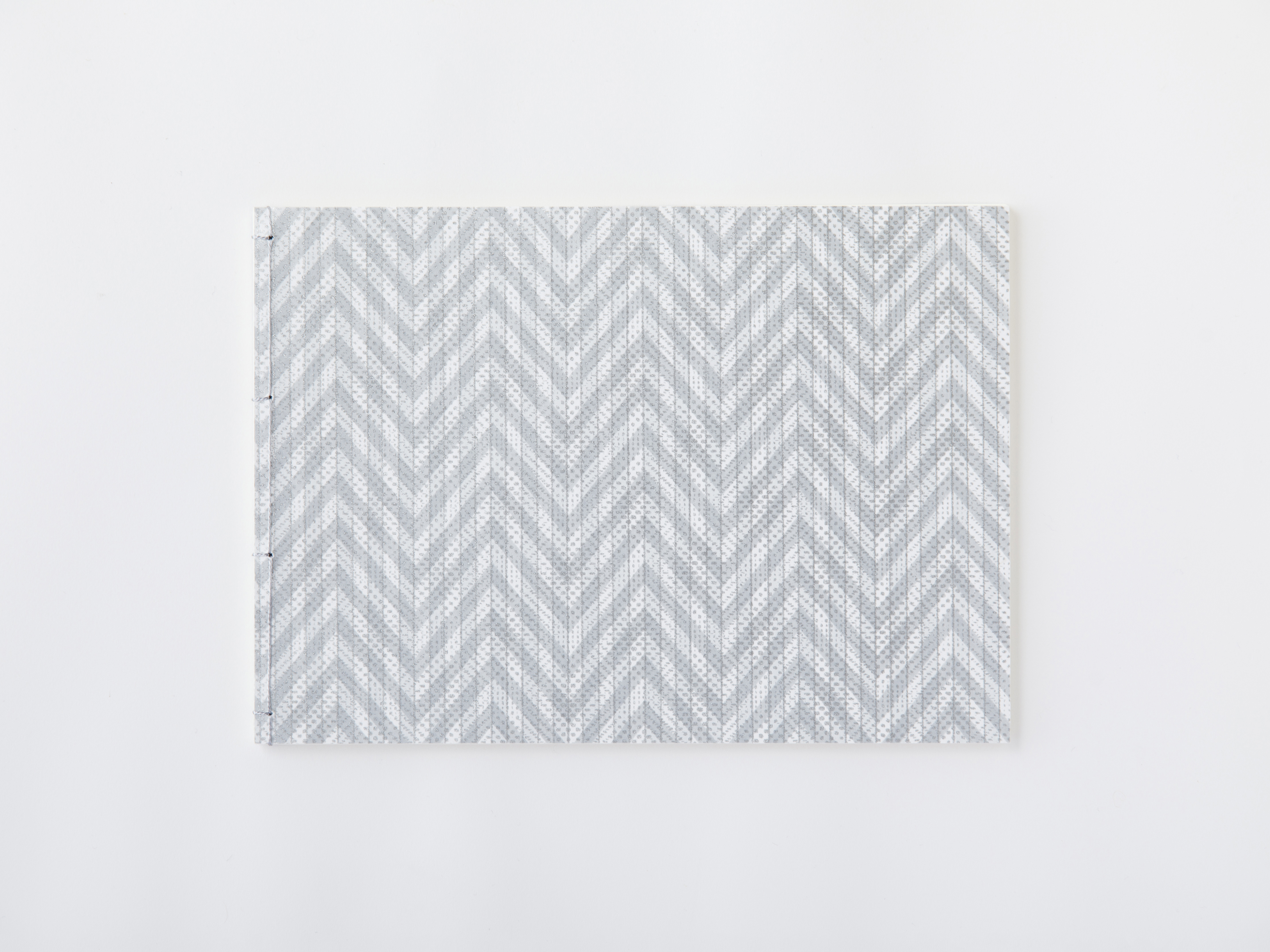 Horizontal-Silver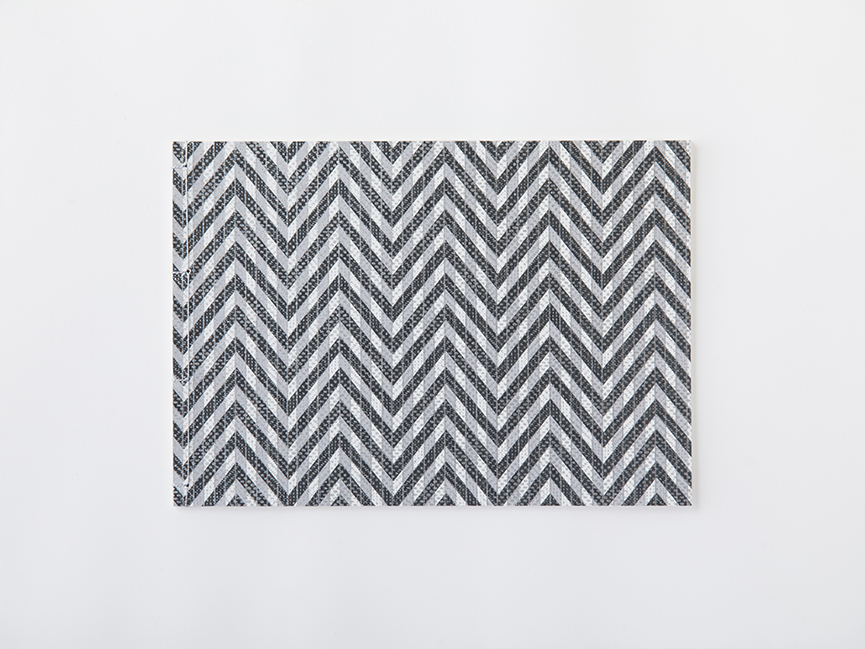 Horizontal-Black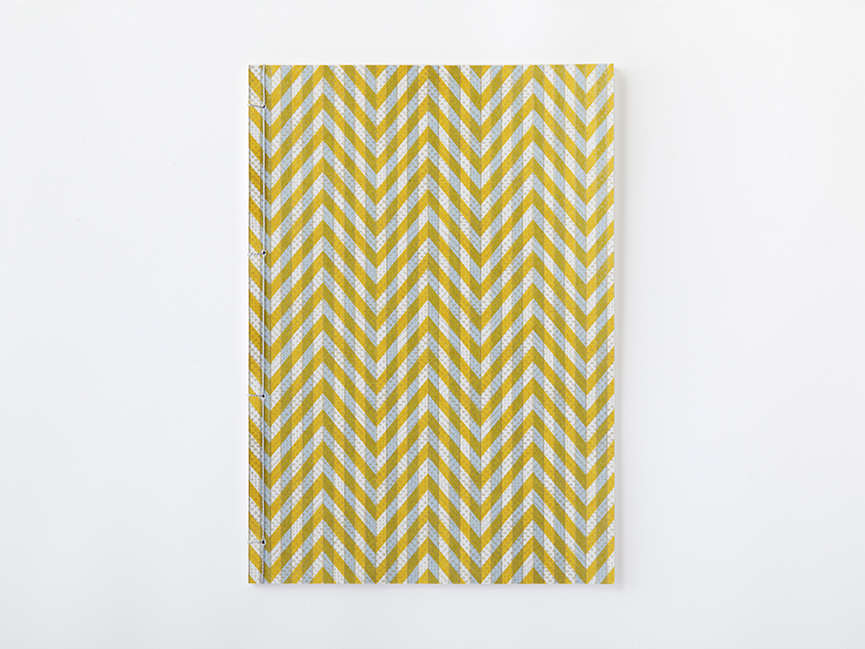 Vertical-Yellow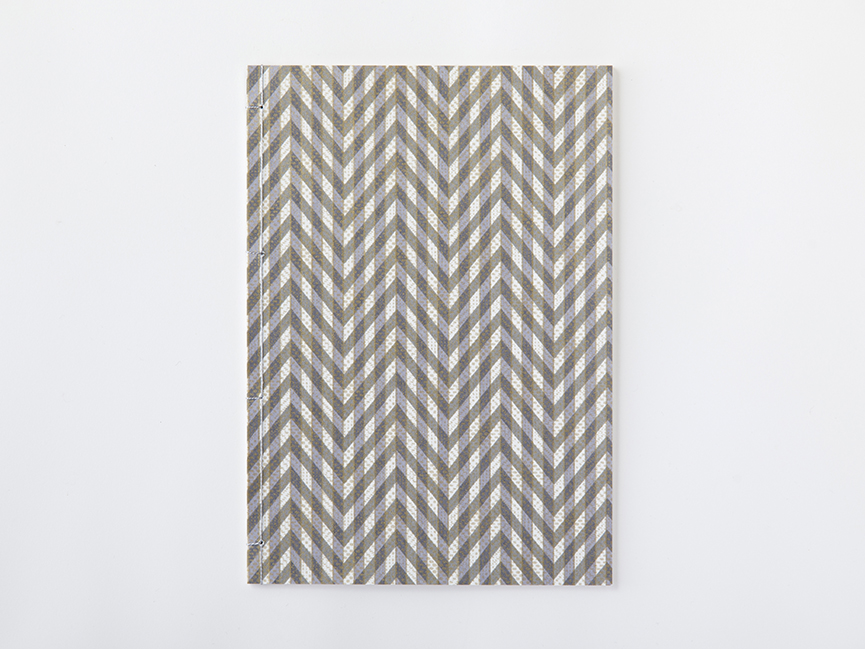 Vertical-Beige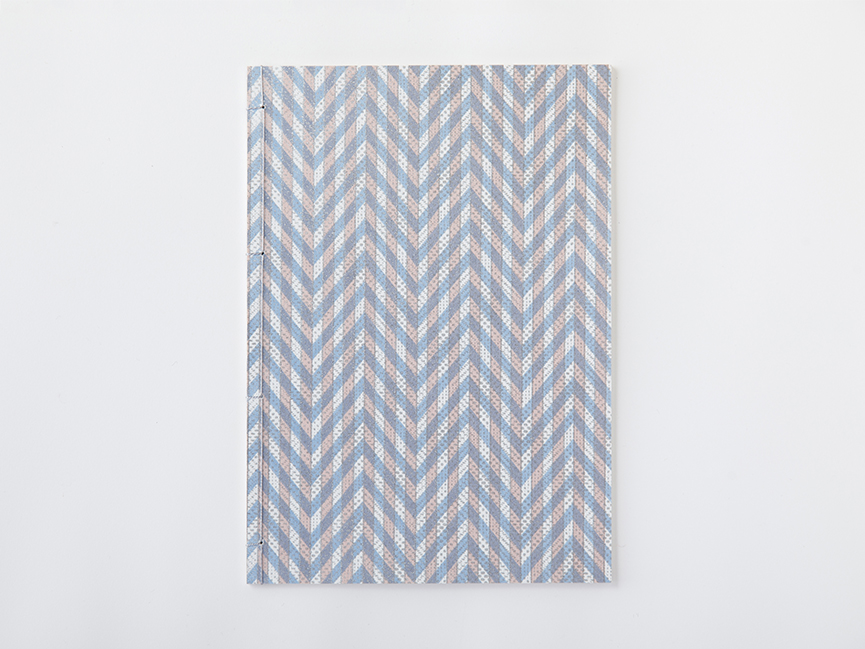 Vertical-Pink&Blue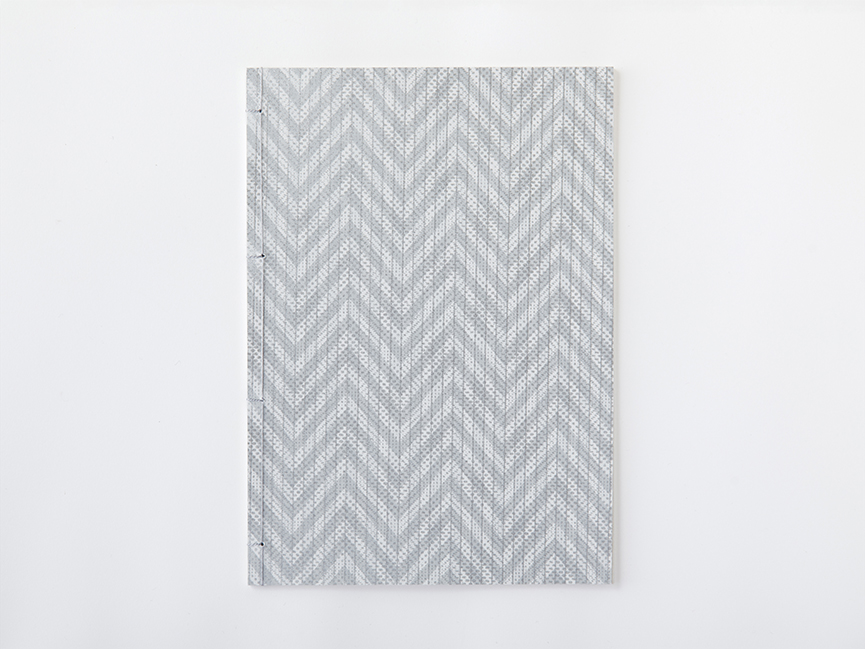 Vertical-Silver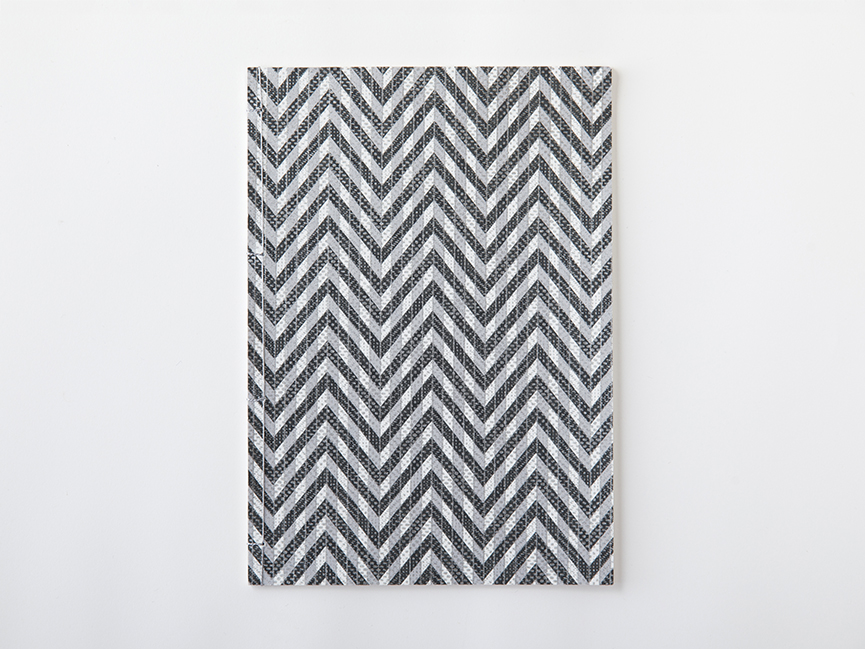 Vertical-Black

The SOMÉ PADhas evolved while valuing tradition to stimulate creativity and expands their ideas.