RELIEF
Lemnos 2022
RELIEF for Lemnos is a porcelain clock that takes advantage of the characteristics of the manufacturing method called "gabaikomi", a special type of casting using a liquid ceramic mixture poured into then out of a mould.
The main face of this clock showcases a gentle concave surface like a mortar or pot, as if it is a relief. The time indicators, hands and features stand out in a smooth and minimal way.
Lemnos Online Shop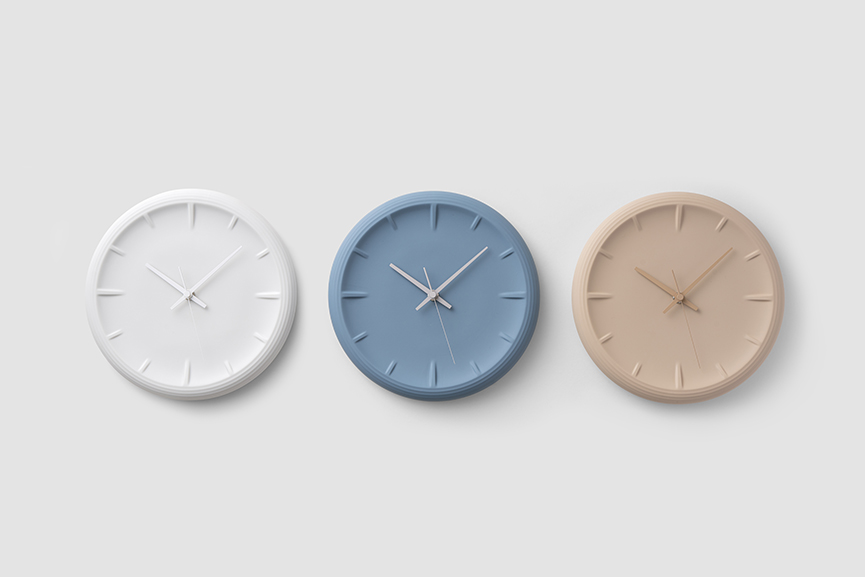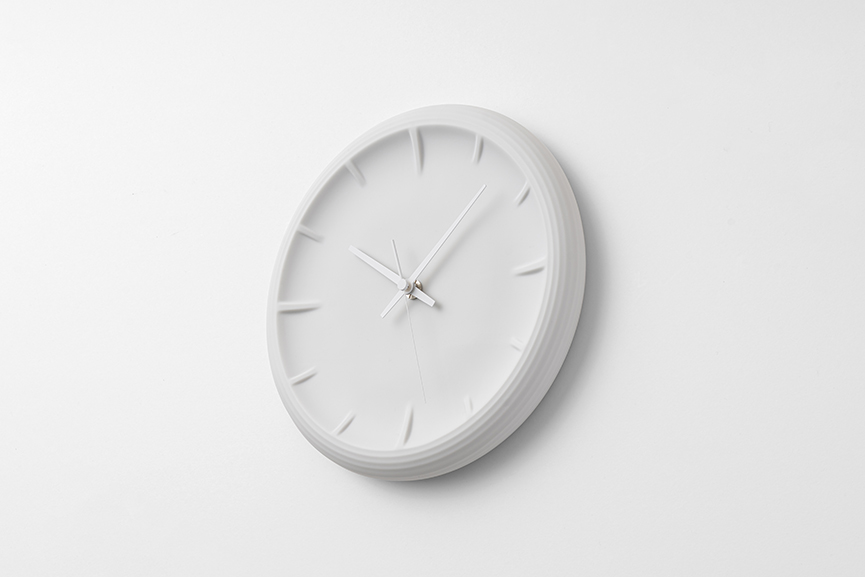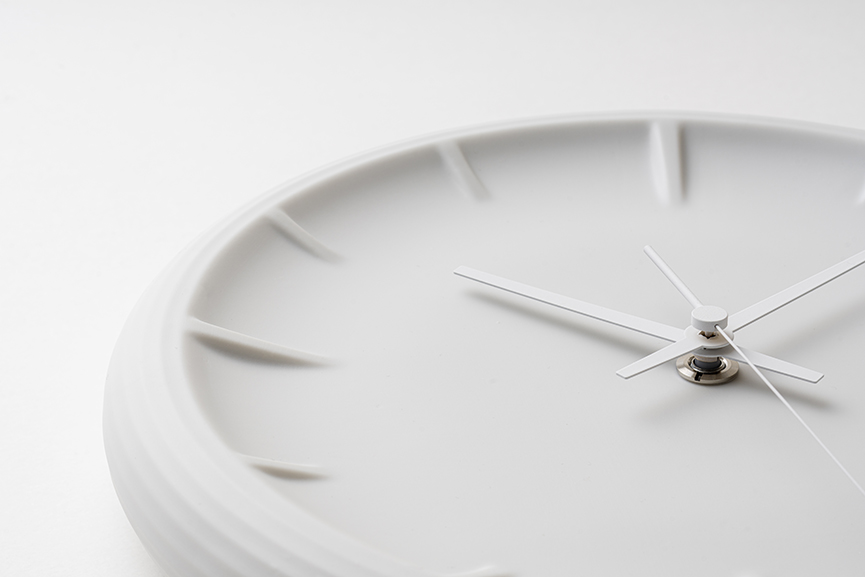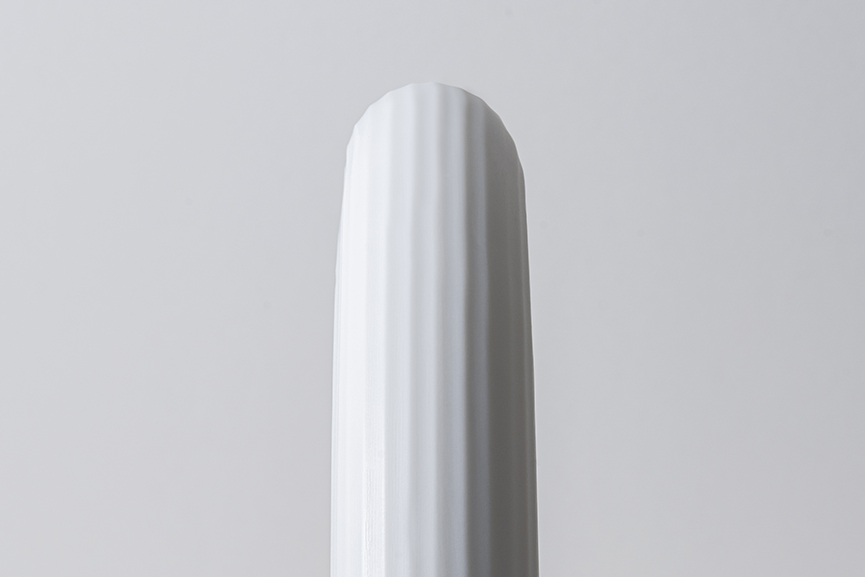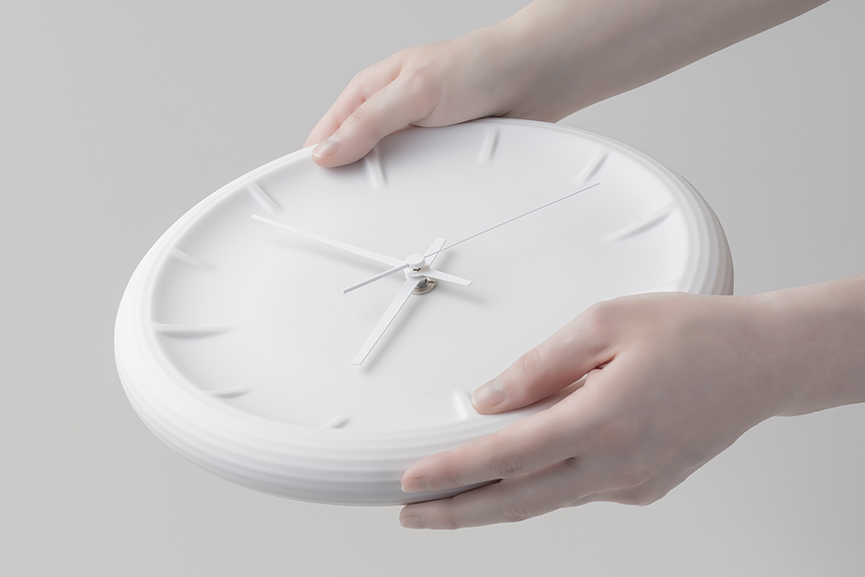 The clocks outer frame is softly rounded.
It creates delicate shadow on the wall, and fits perfectly into your hands upon handling and installation.
Furthermore, there are 12 delicate line textures that symbolise the time on the clock.
This is designed to enhance the texture of the material.
The thin and relaxed needle fits into the delicate body, completing the aesthetic.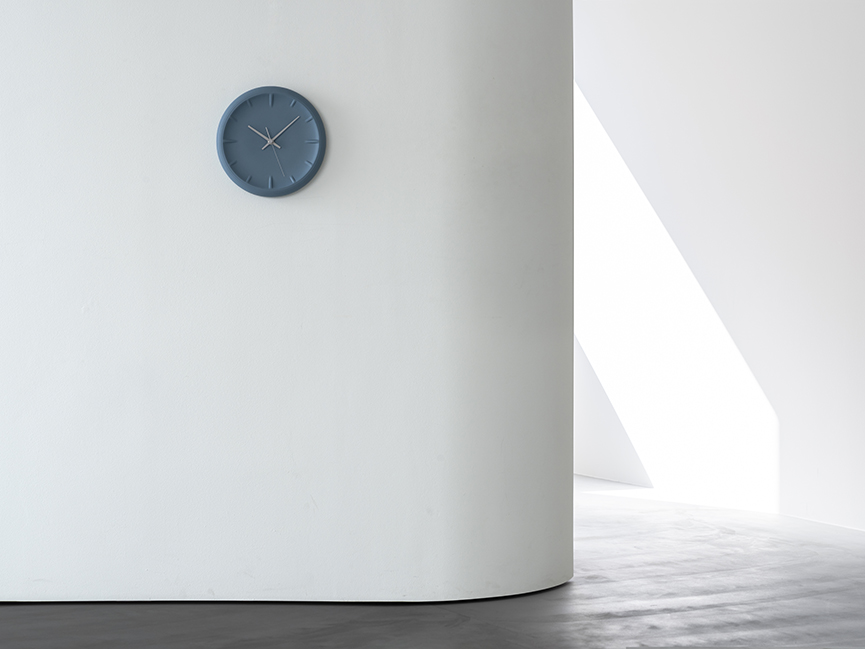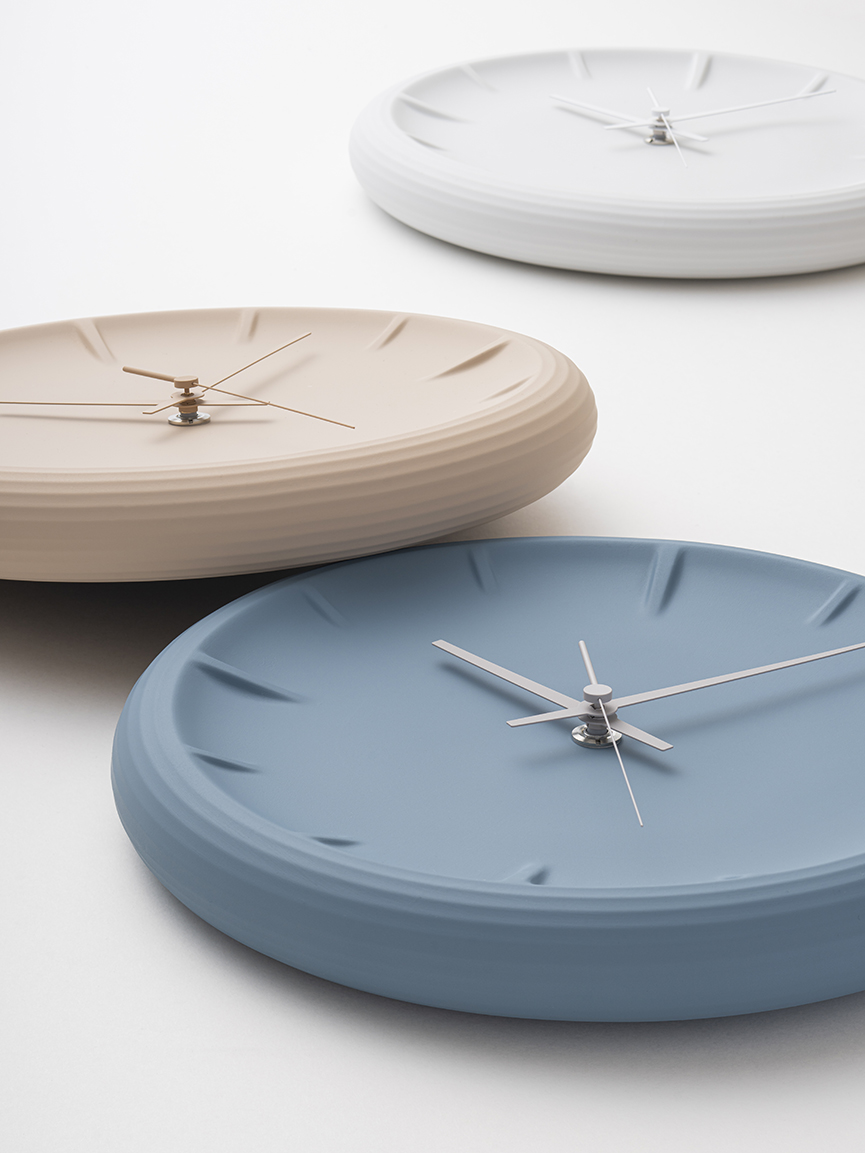 RELIEF for Lemnos is available in three types of colours for the main body: white, which best showcase the texture of the material, and high-quality blue and beige, which are a matte finish and complement the shape of the main body.
Born by the pottery techniques of Ceramic Japan, the Relief clock is a beautiful item that boasts a refined shape with shadows that enhances the quality of the space.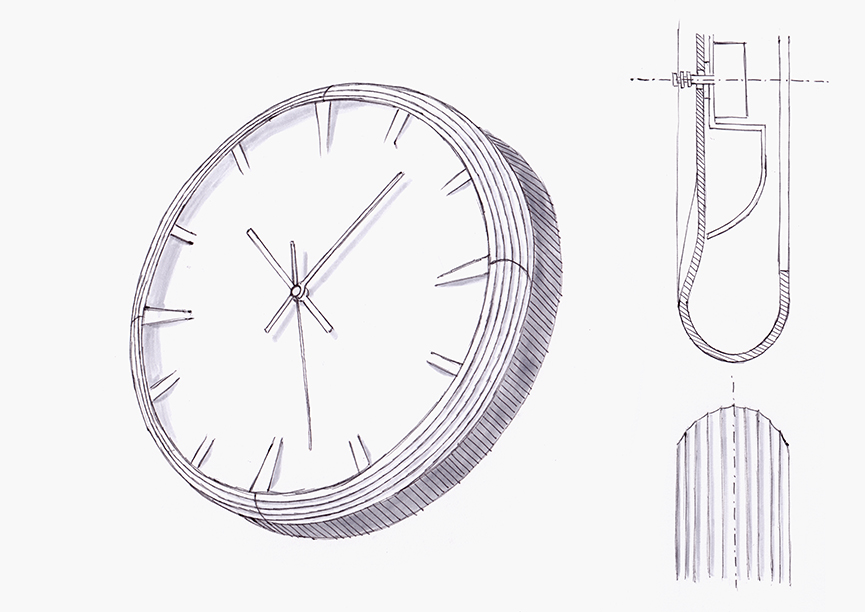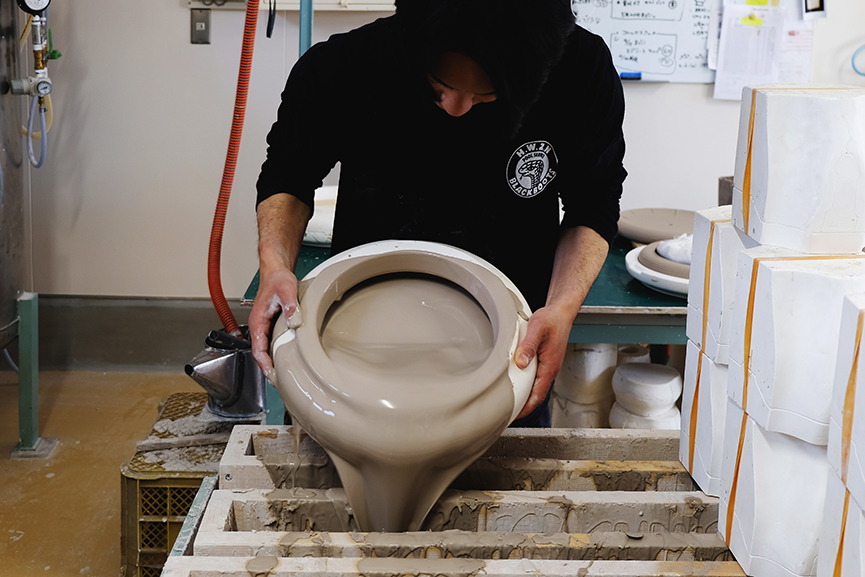 Photos by Akihito Mori