Plywood Sign Stand
Tomoya 2022
This Plywood Sign Stand is a freestanding sign stand that achieves this by bending the plywood at the base. The plywood is cleverly constructed by stacking thin slices of wood and bonding them together, making the material strong and flexible.
A recess was added to the part where the sign is displayed so that the sign is clear and legible while showcasing the wooden frame accent.
Tomoya Quality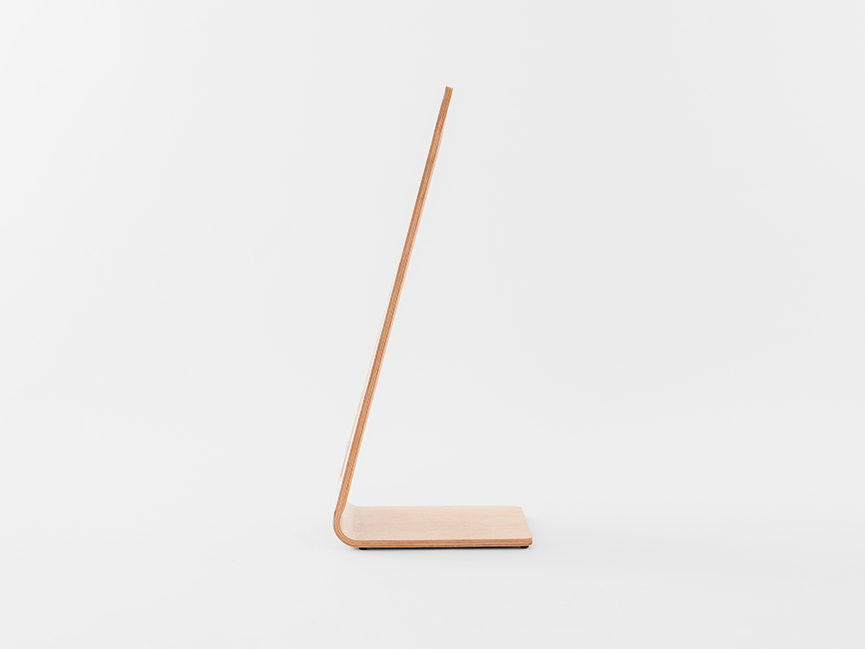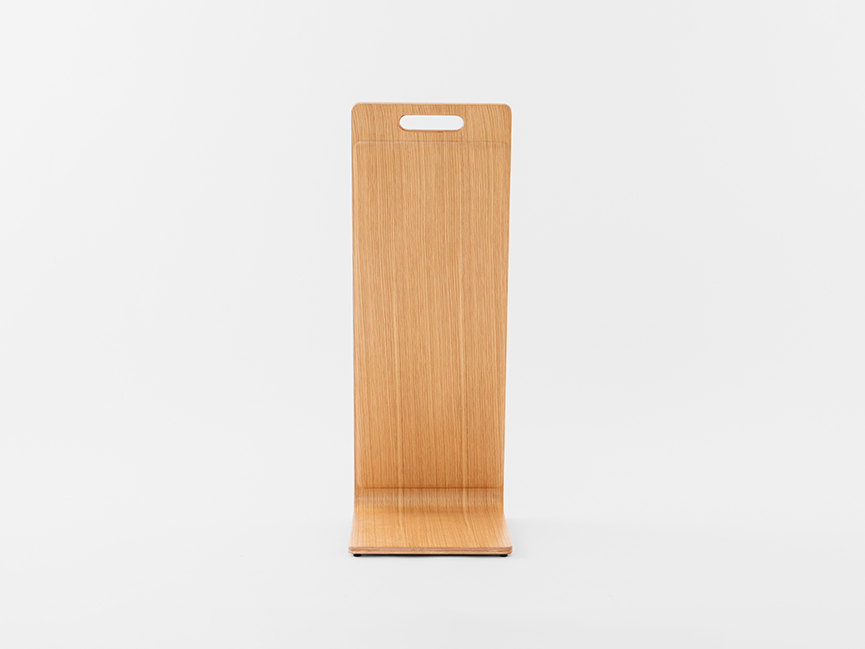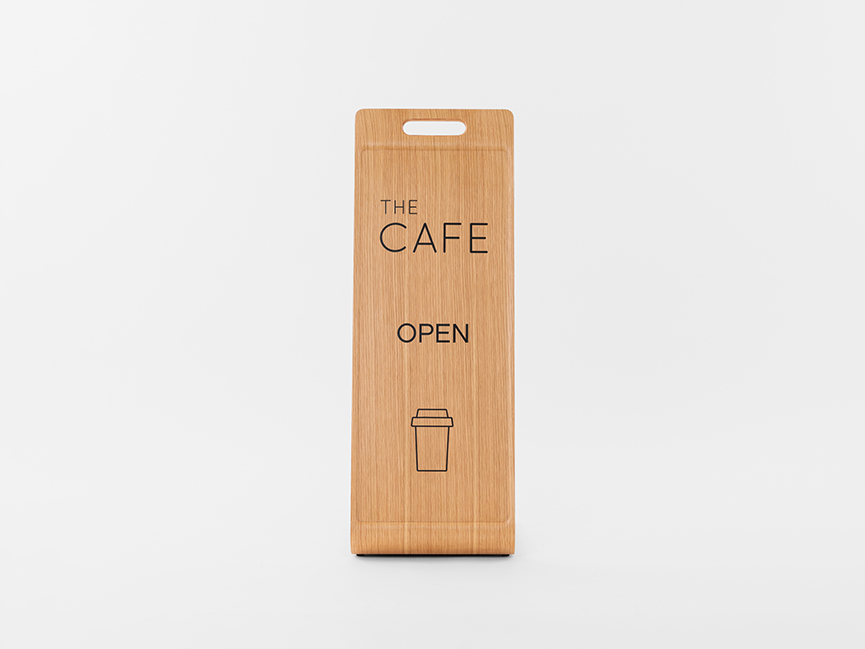 Most signboards are made of plastic and even if they are made of wood, they are so-called "A type" with displays on the front and back, but there are many scenarios where a one-side display is enough.
This product was developed to use a minimal amount of materials utilizing natural and sustainable materials like wood to create an eco-friendly sign.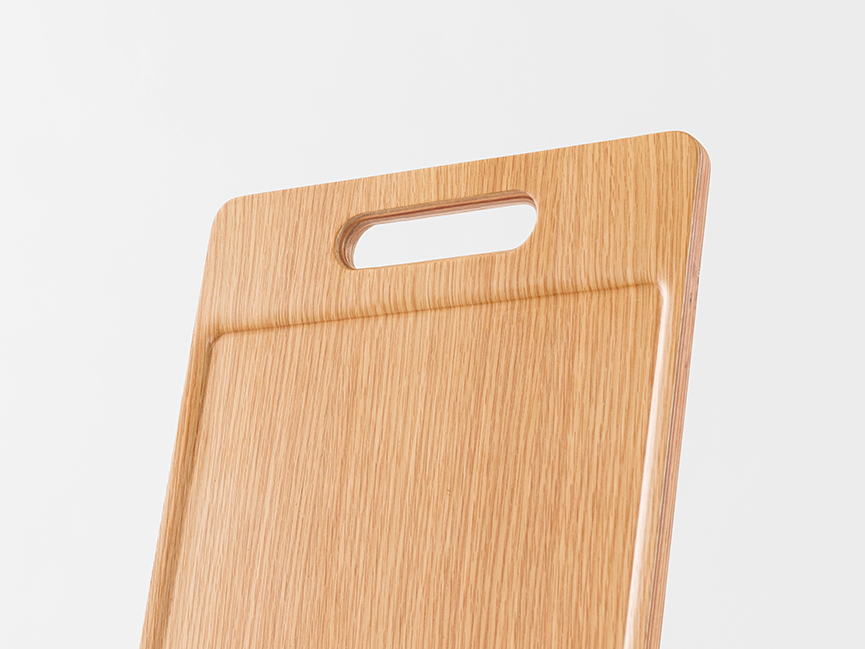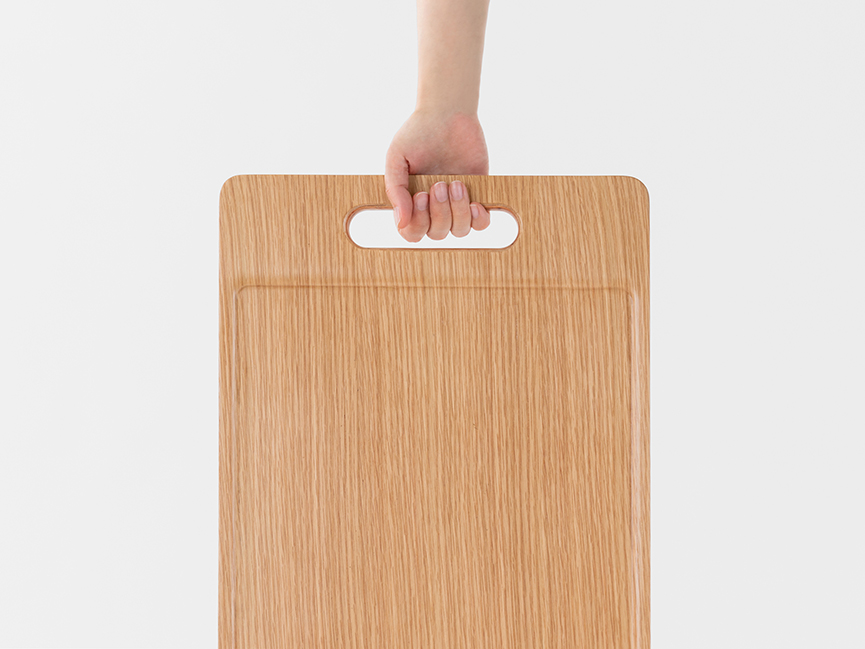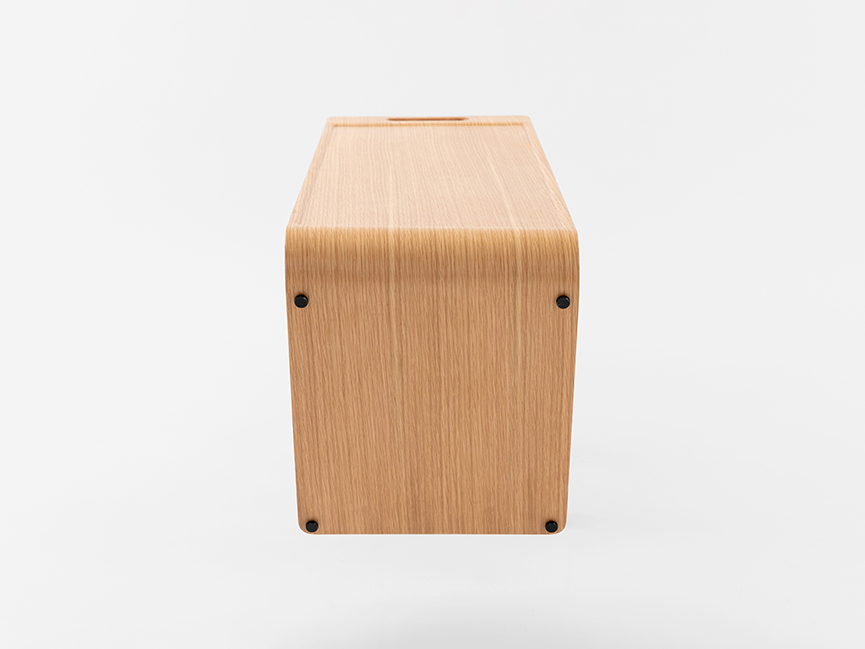 The top of the sign features a hole that serves as a handle, so you can move it with one hand hassle free. There is an adjuster on the bottom, so you can keep it horizontal and add more stability by placing a weights on the bottom plate.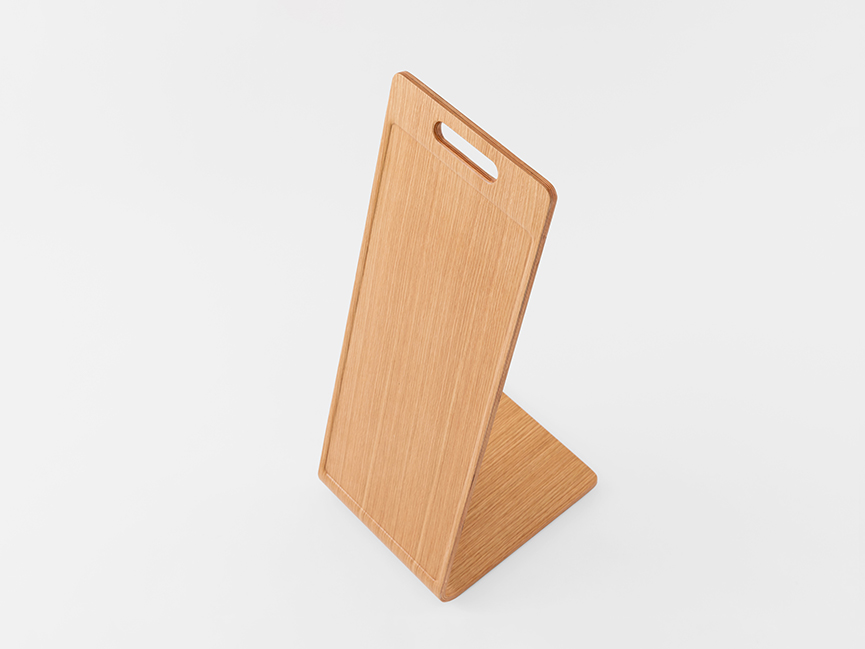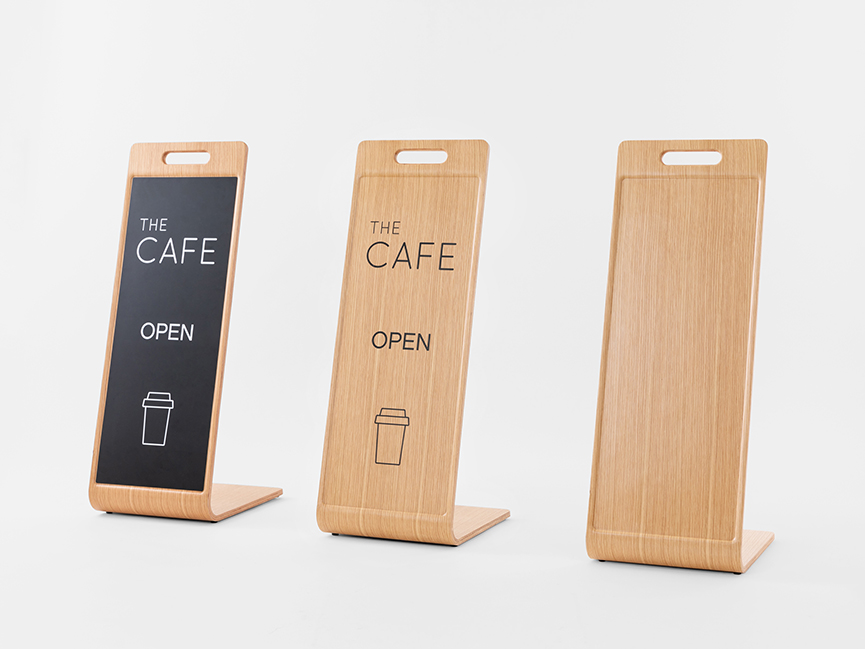 Inkjet output, decal stickers, and commercially available blackboard sheets can be pasted directly onto the display for a seamless finish.
ThePlywood Sign Stand features the beautiful wood grain of the main body giving depth and warmth to its surroundings, creating harmony with modern spaces.

Photos by Michiko Hisafuji