Ototone
Timbre 2019
Taking a short nap in the afternoon can make you feel more refreshed and clear your mind. Ototone is a product that helps you to get much needed rest by allowing you to sleep comfortably on a desk.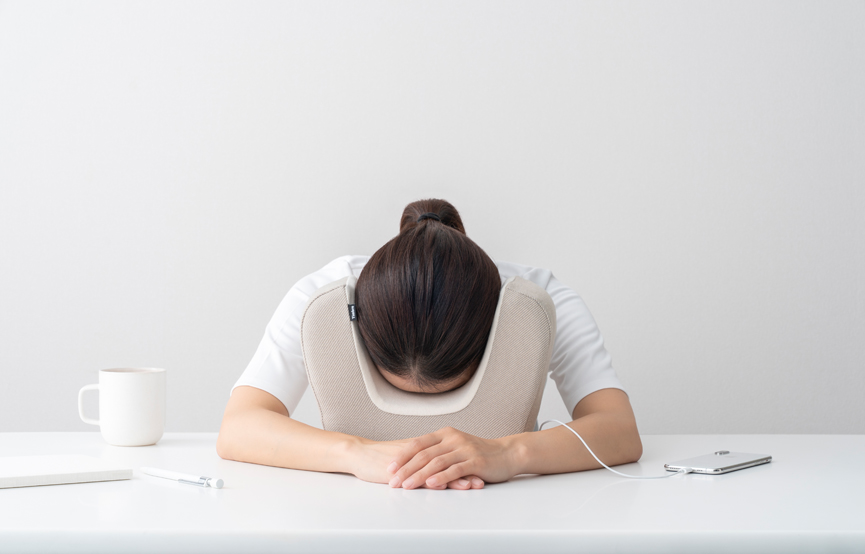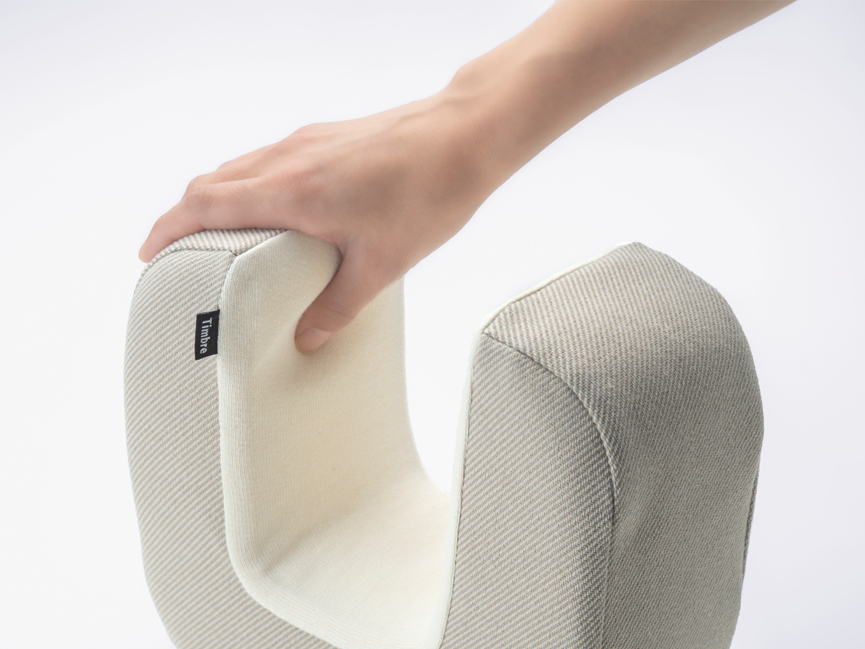 There is a grove in the pillow to leave space for your ears and earphones. This means you can lay with your head in the cushion while listening to music and blocking out other noises.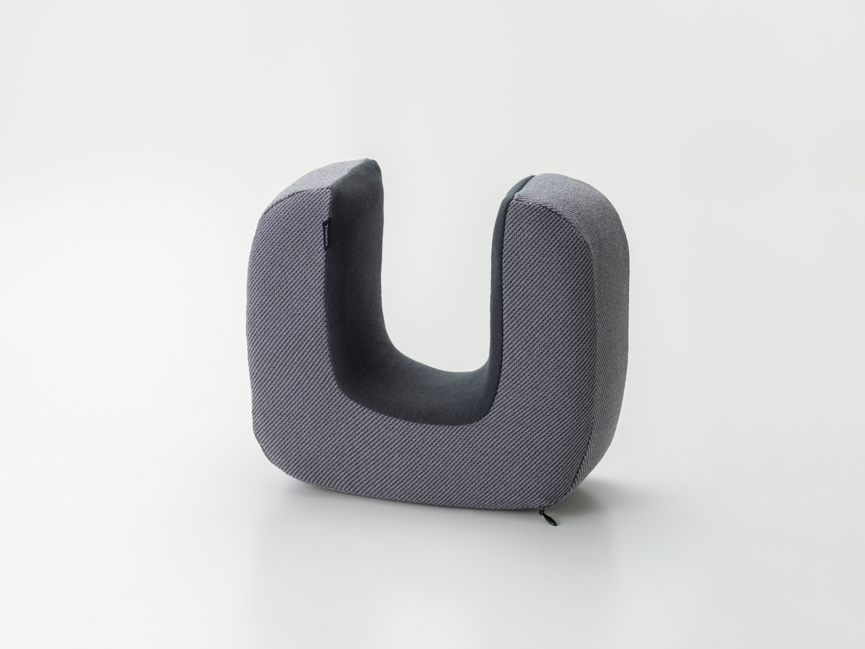 The cushioning material is soft yet has an optimal amount firmness to support your head. The outwards facing sides of cover are made with a durable fabric used to make couches and the inner side of the cover, where you place your head, is made of soft Japanese knit fabric.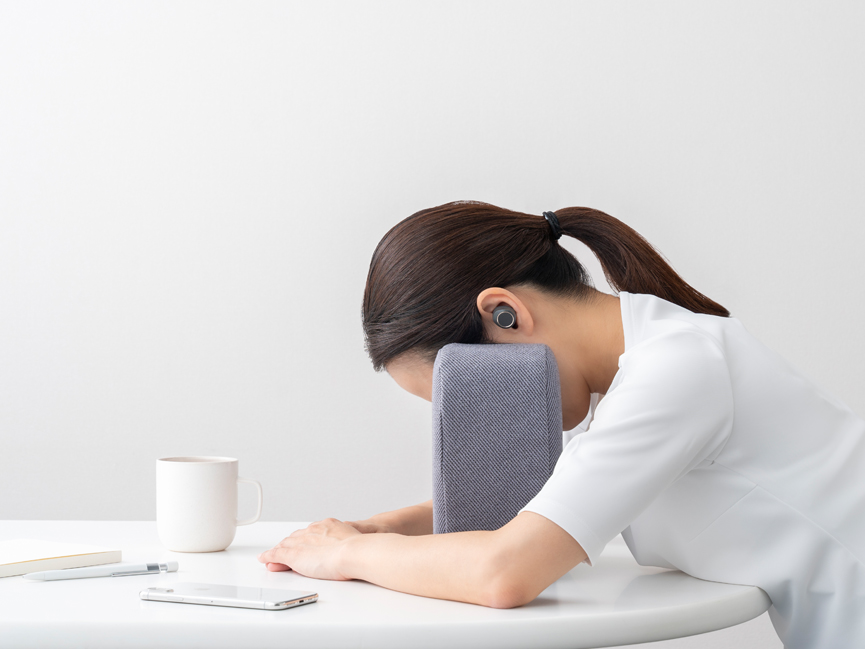 In addition, it is easy to set the alarm for a short nap and not disturb other people.
This cover is designed to be gentle on your skin; it can also be removed and washed when needed.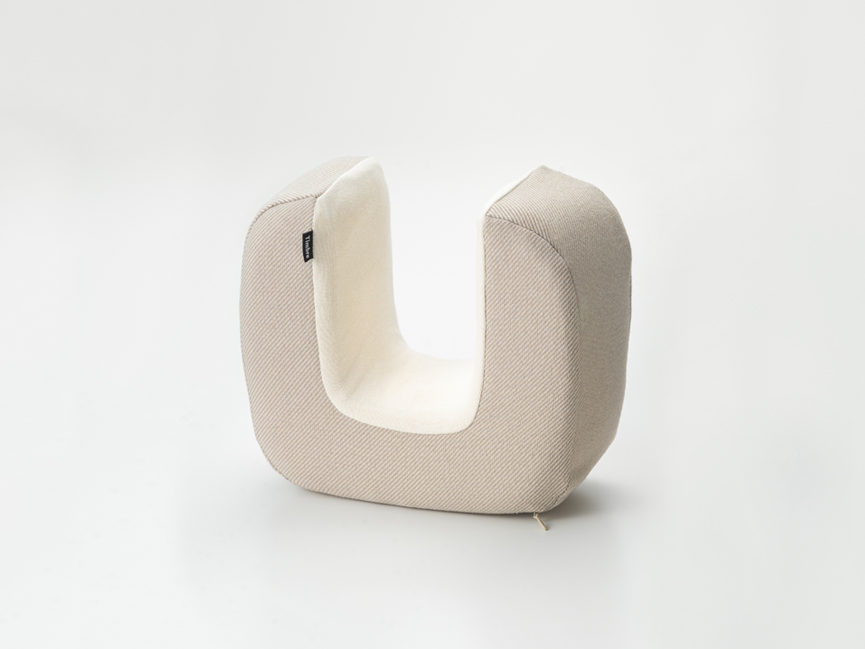 :Photos by Akihito Mori