Obidome / Kanzasi
Chikueido 2021
Ryosuke Fukusada has designed a range of modern kimono accessories and ornamental hairpins for Chikueido, a business with over 200 years of history in Kyoto.
These modern kimono accessories were created by mixing Western styles with Japanese motifs. This resulted in versatile ornaments that complement and match all types of kimono clothing.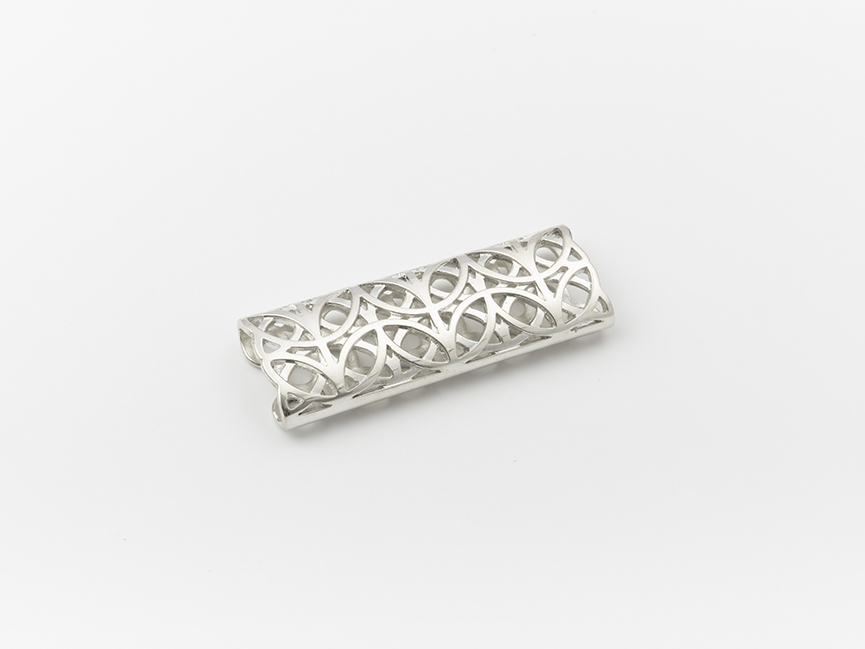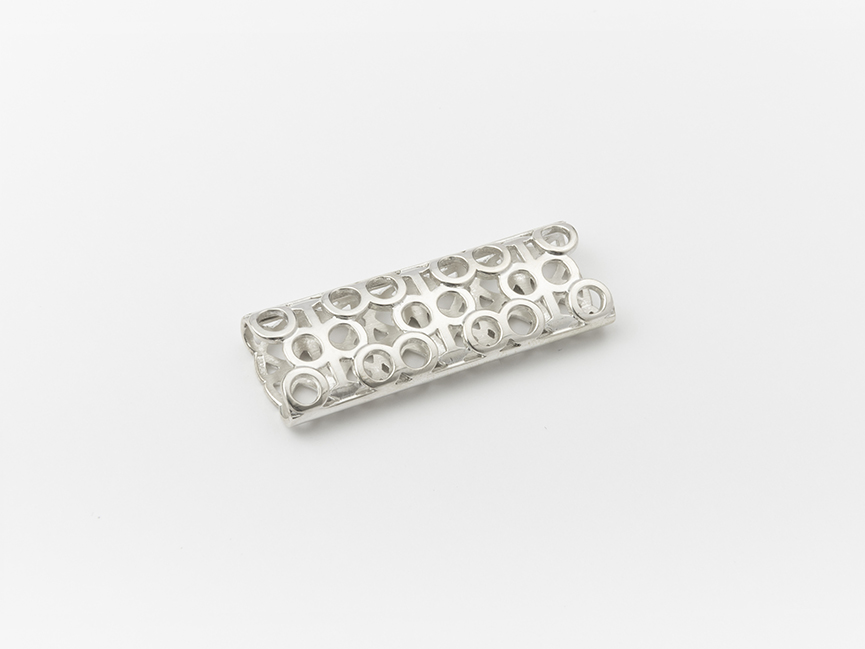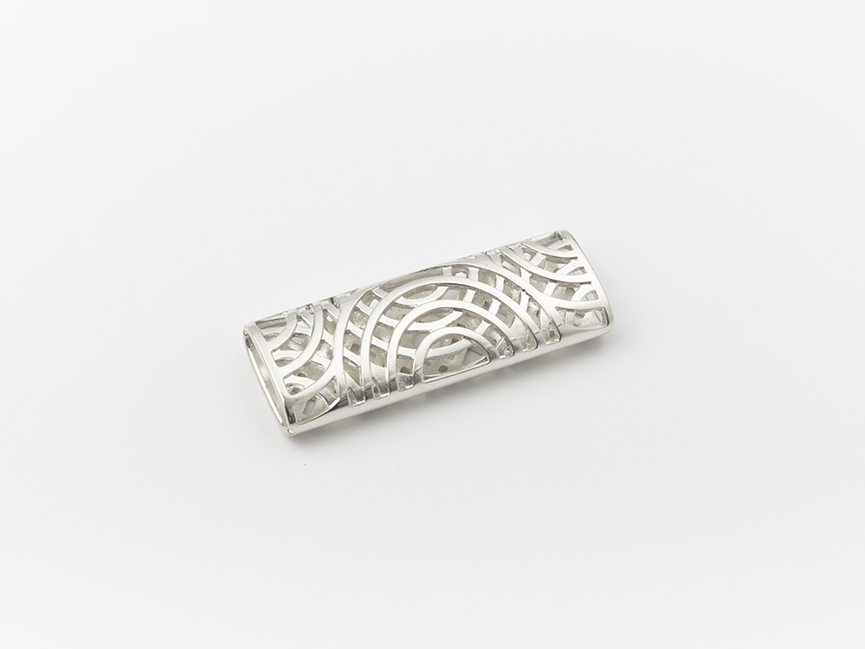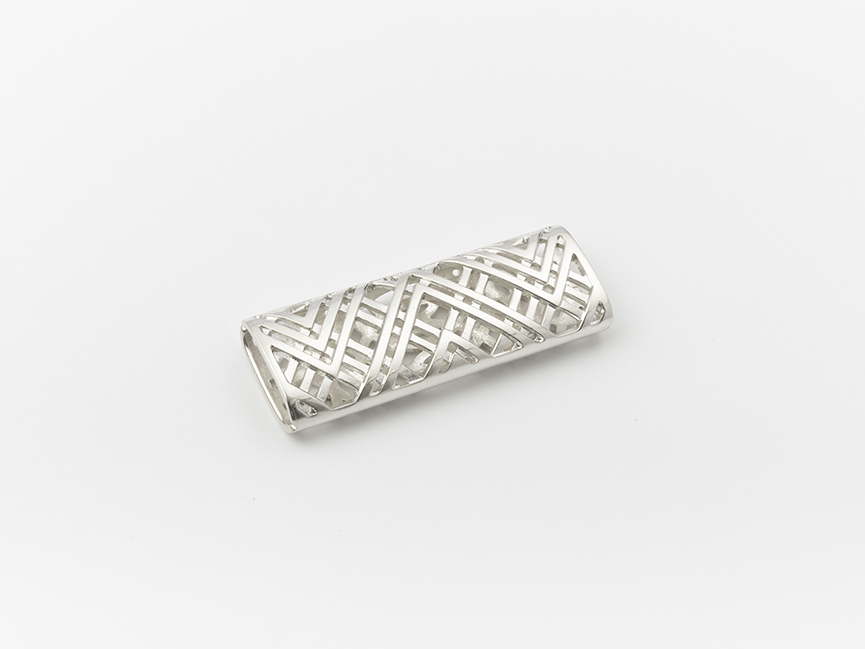 This idea was inspired by the Art Deco movement, popularised in Europe and the United States in the early 1900s. At that time, various patterns were made using geometric motifs, beautifully applied to clothing and interiors.
Many motifs are already associated with traditional Japanese designs and kimonos, but incorporating geometric patterns offered originality while acknowledging the cultures and history involved.
Specifically, the sacred bamboo plant motif – used to ward off evil, and the stone garden motif – which symbolises Kyoto, were used as inspiration for this design.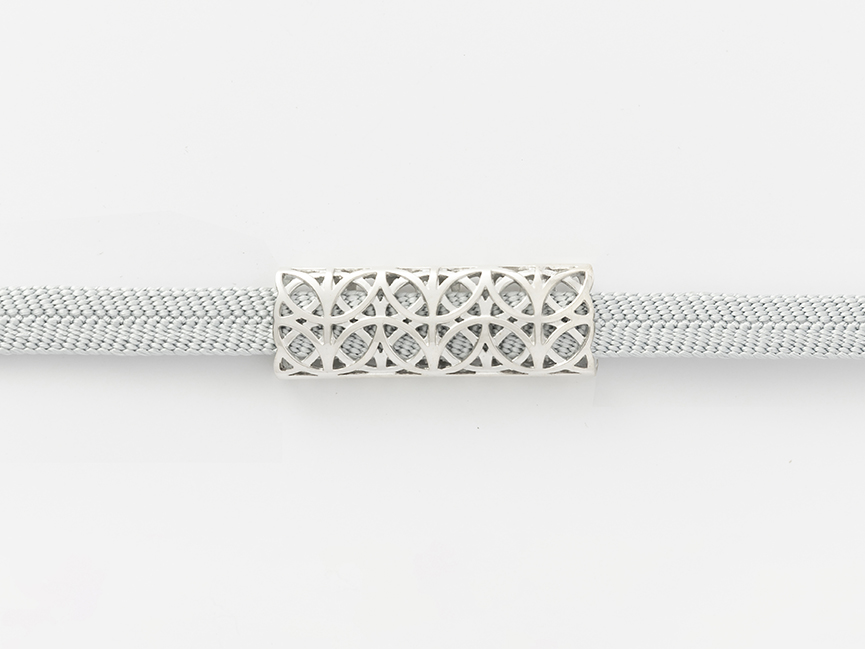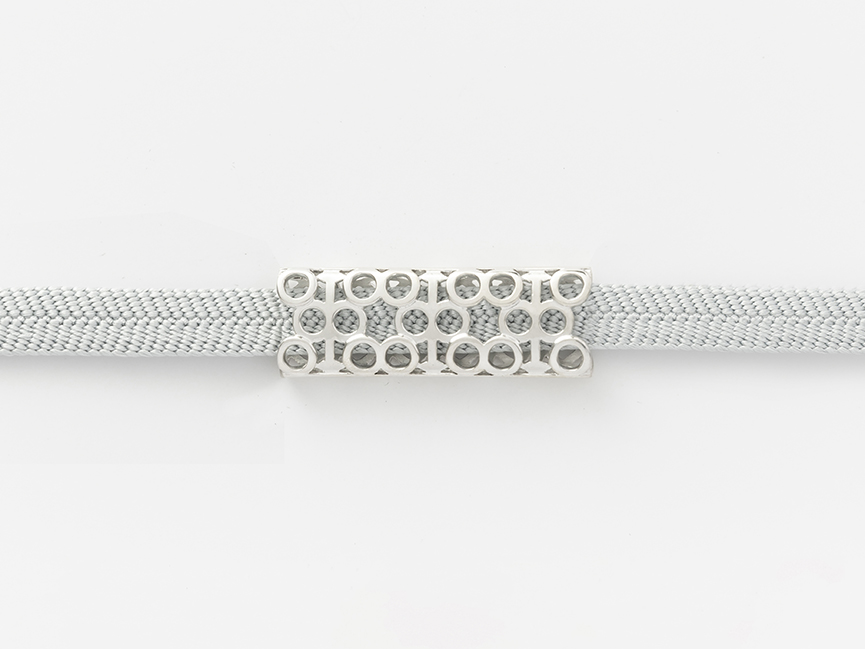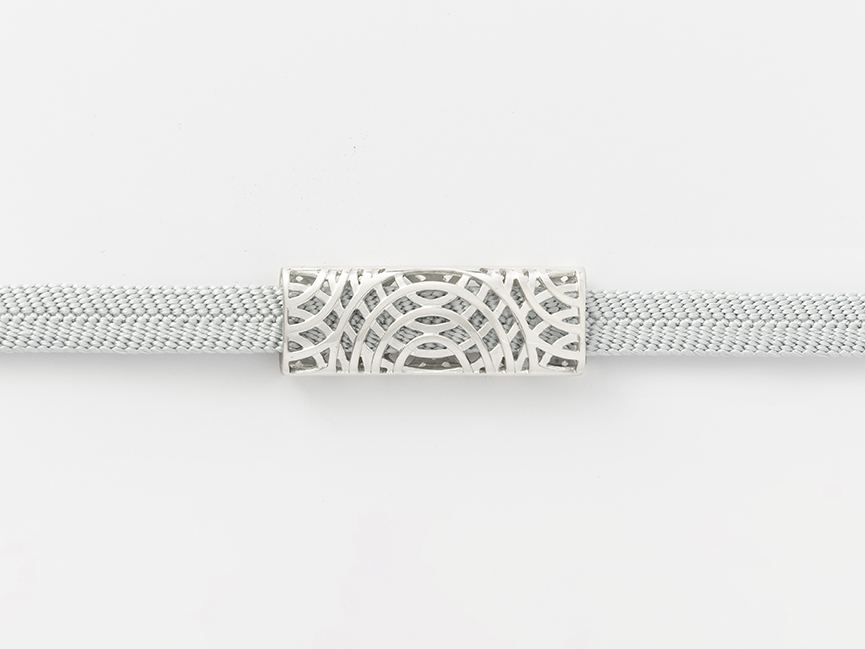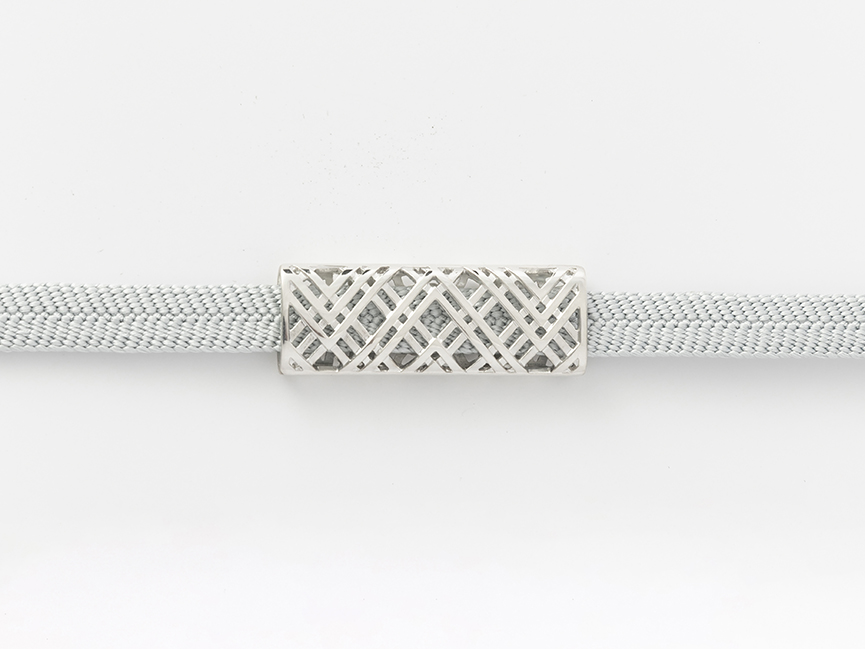 Each motif has been simplified into a geometric shape, with a layered double-structured pattern to give it even more depth. Though the pattern is very fine, the technology inherited by Chikueido from generation to generation allowed artisans to manually complete a highly accurate prototype.
The final product is made of silver by lost wax casting based on the prototype.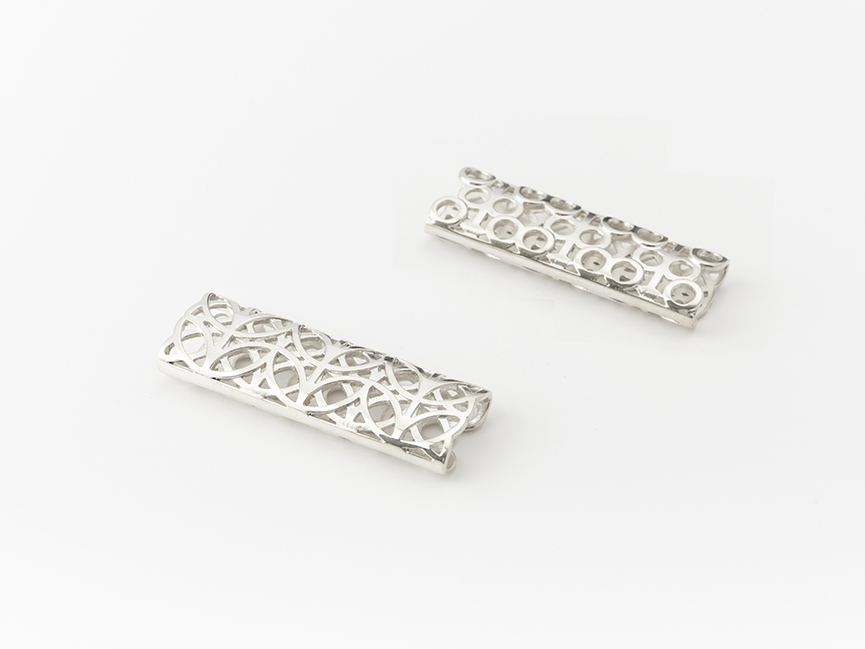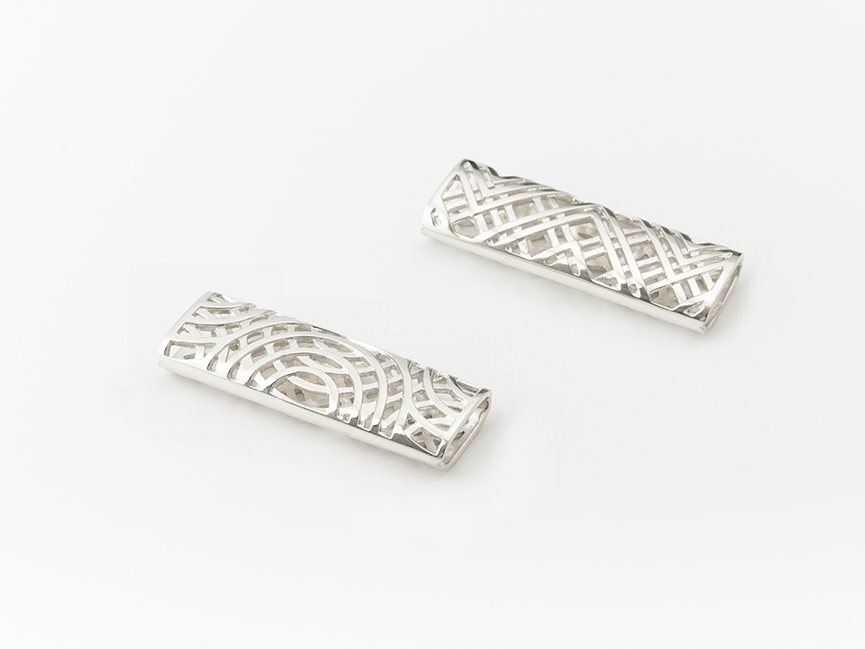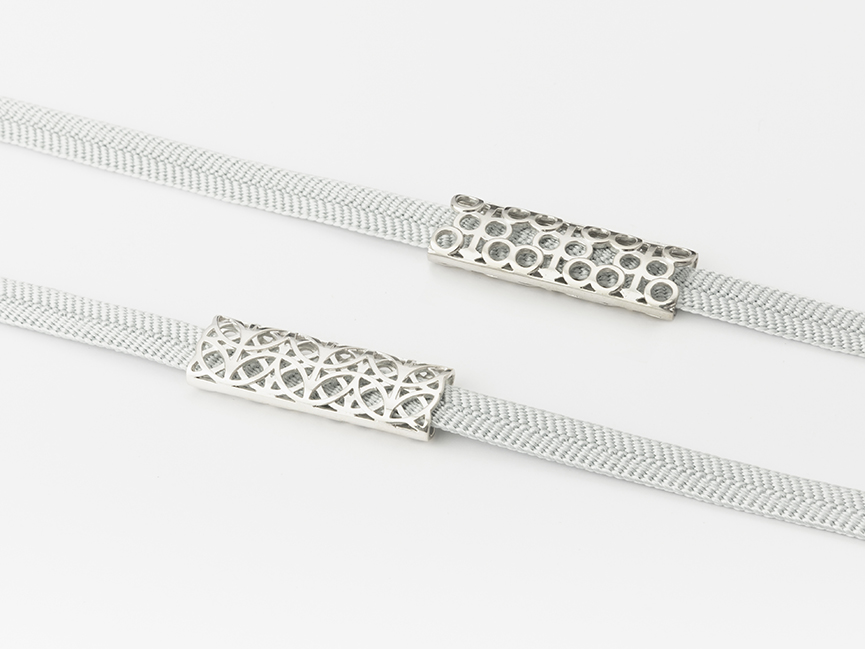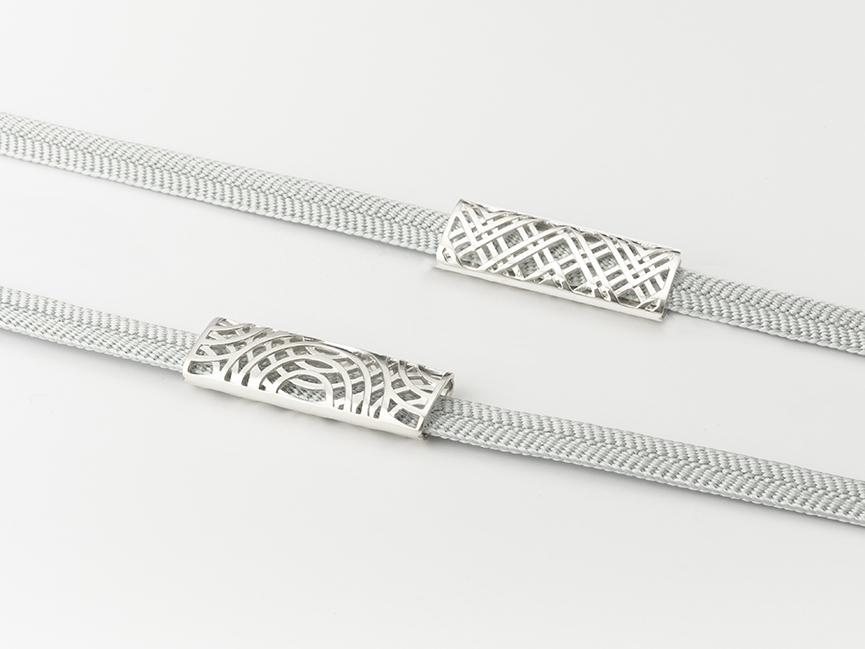 The obidome (kimono belt accessory) is designed by making two different patterns with the same motif and then arranging them in the shape of a tube. This fine metal accent is put on a rope and ties around the obi.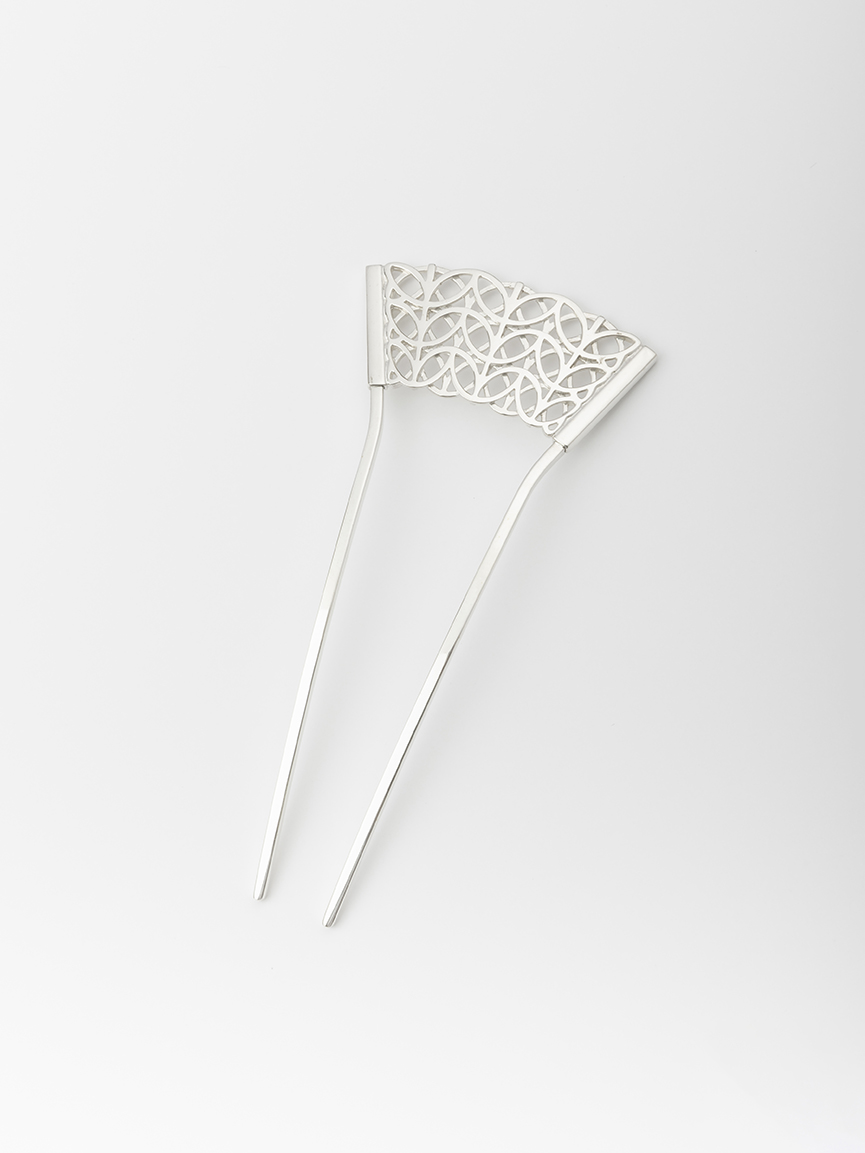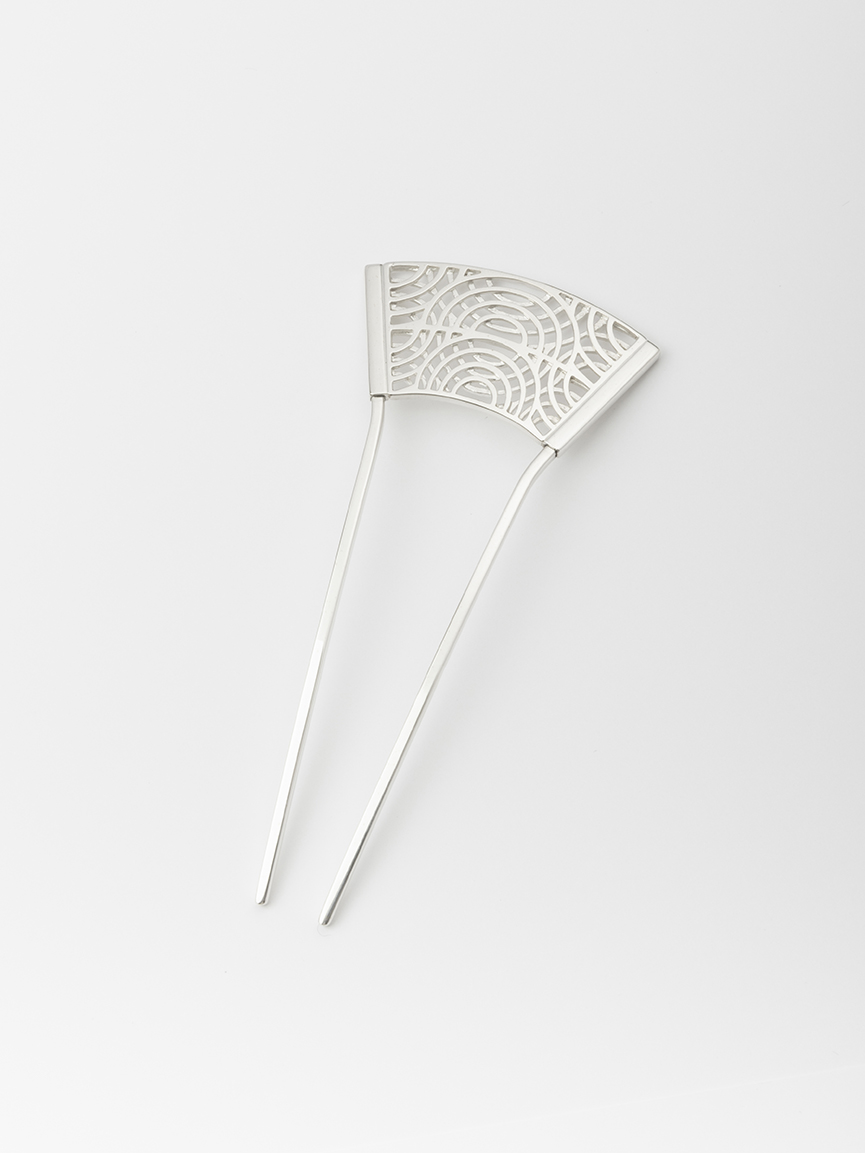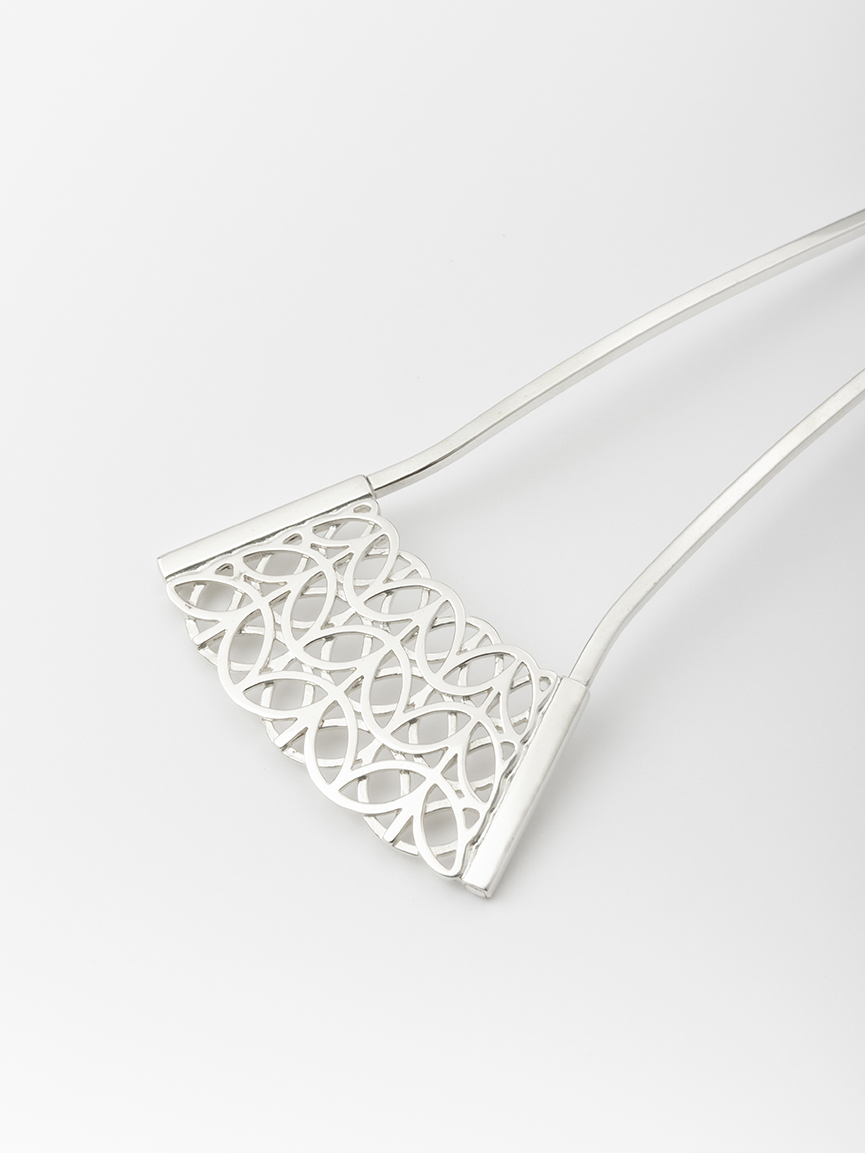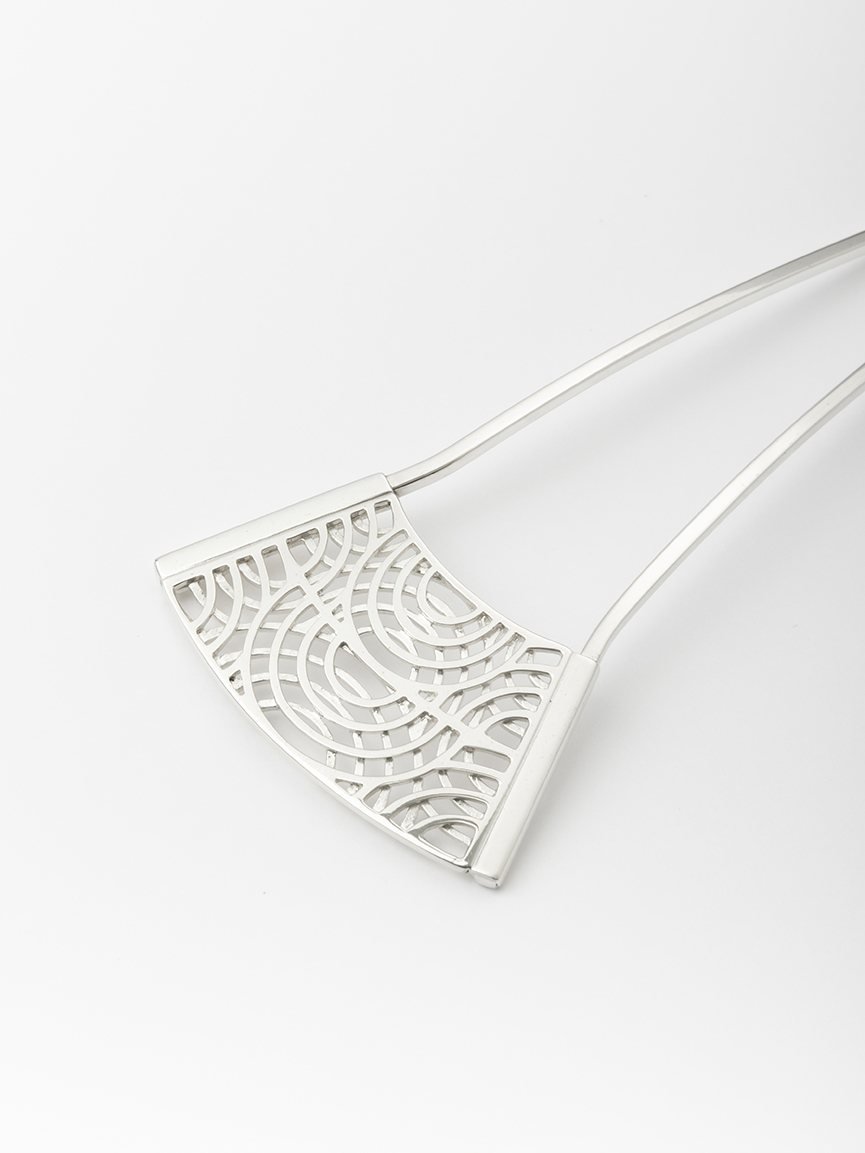 The ornamental hairpin is arranged into a "bachi" shape by adjusting the same patterns as the obidome and layering them.
This was designed as part of the same range with strong consideration of the harmony when wearing both the obidome and the ornamental hairpin together.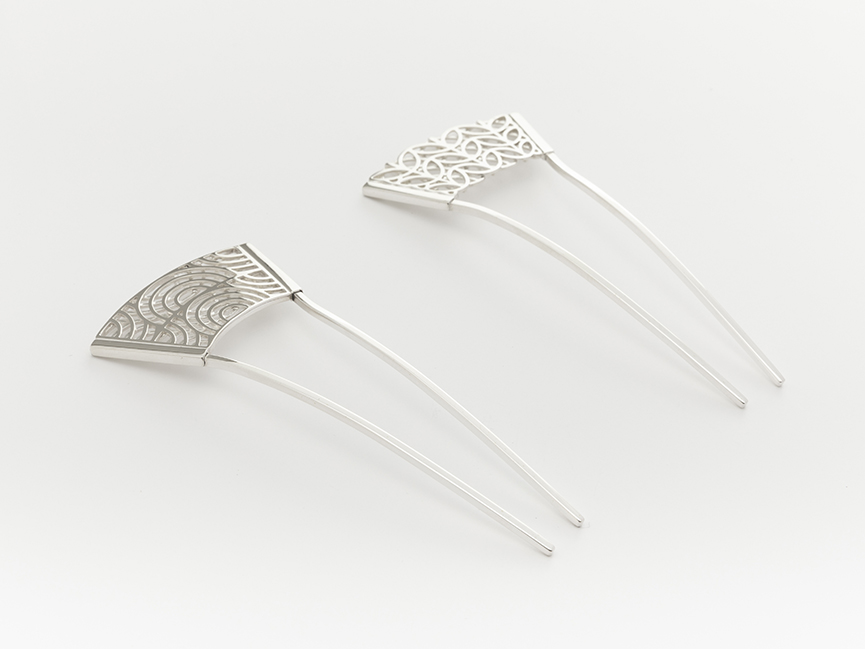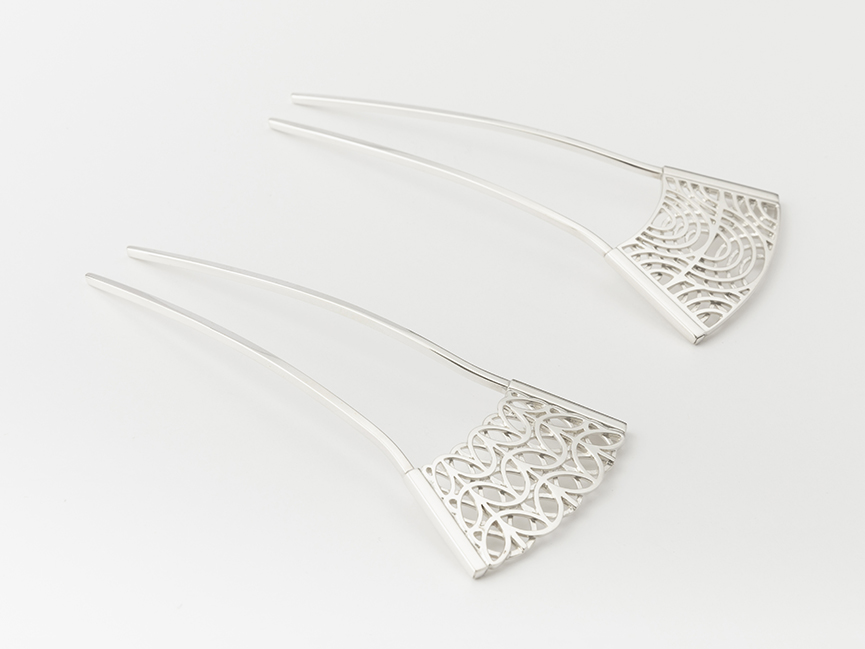 Each pattern is named in French after the Art Deco, which originated in France. The zen garden design is called "Jardin", which means garden in French, and the sacred bamboo design called " Feuillage", which means leaves.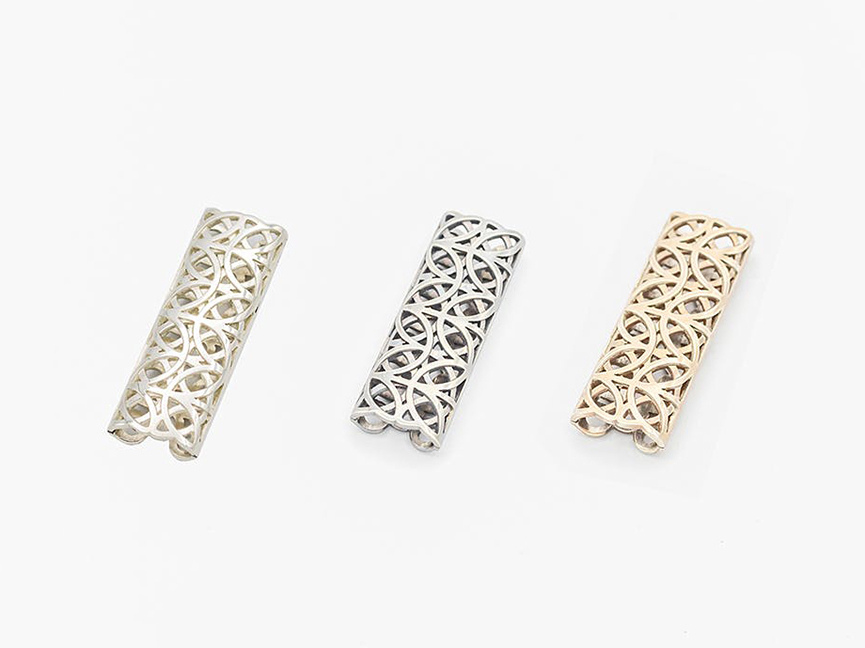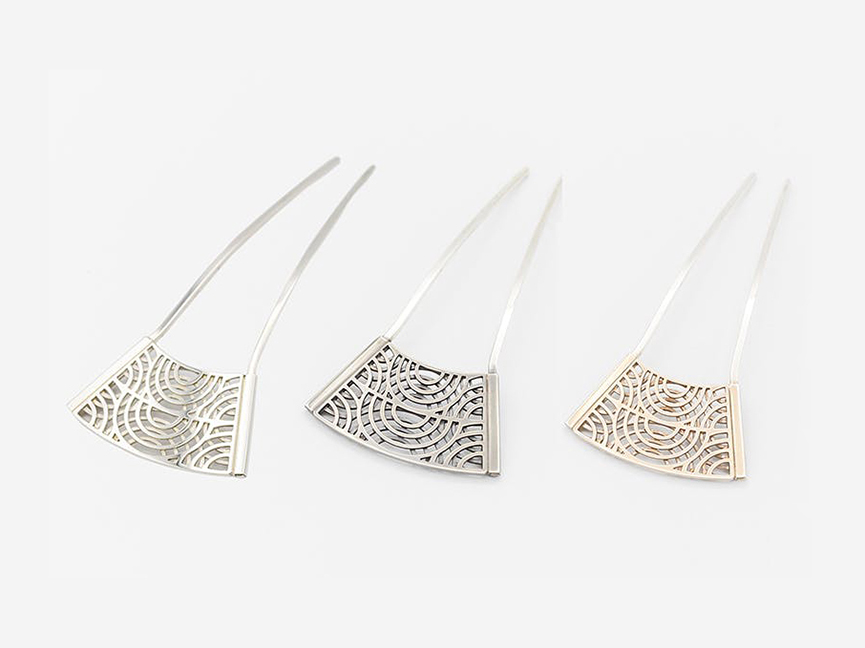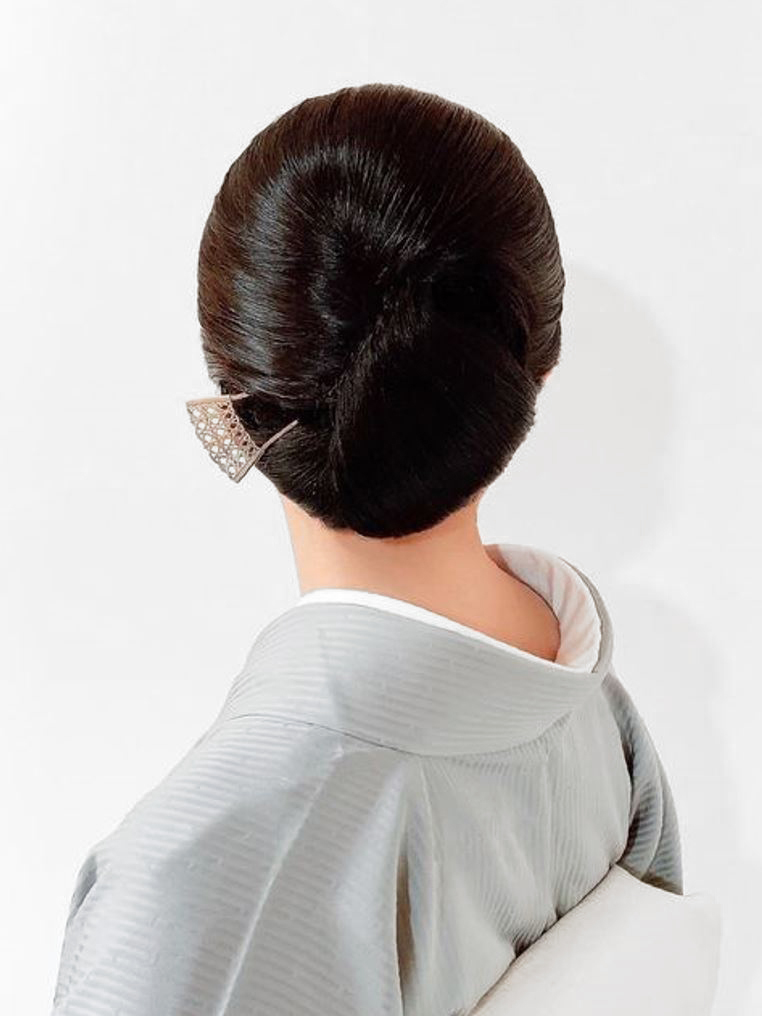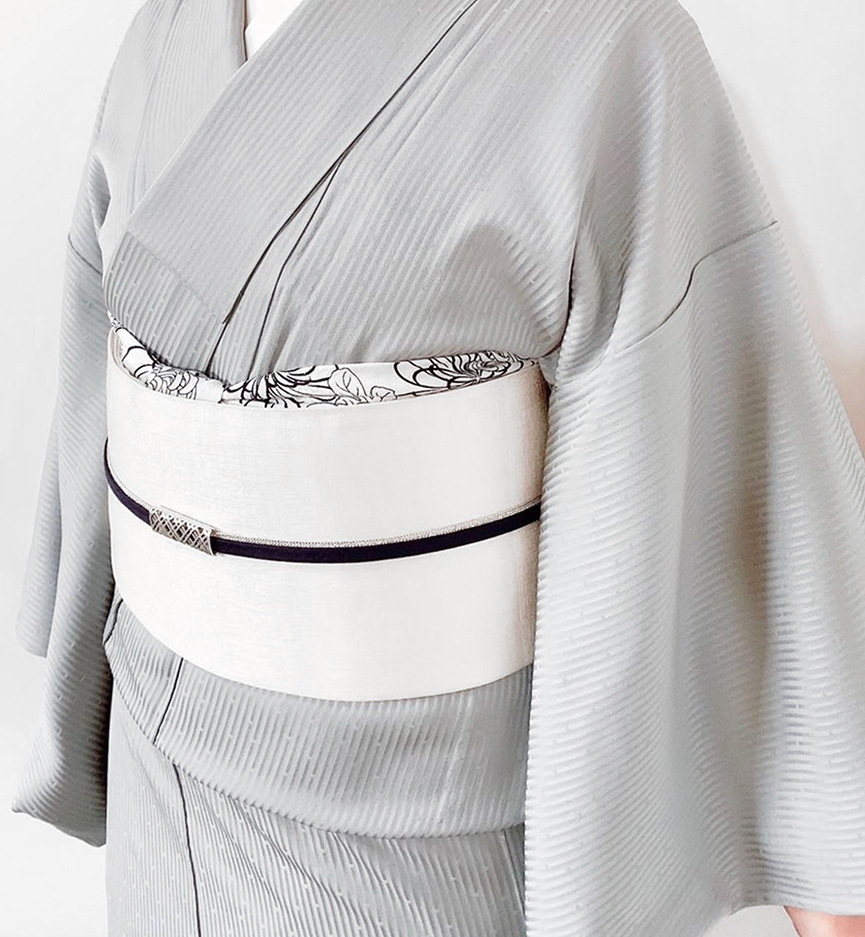 This range features premium and modern silver used for accessories such as the obidome and ornamental hairpin. These accessories beautifully complement the kimono while paying homage to Japanese culture and the Art Deco movement.


Photos by Michiko Hisafuji
Project support:WGDKyoto
Chikueido Shop Kazariya Ryo


Special Thanks