Laundry Collection
Belle Maison 2018
These products are designed to support our daily cleaning work in the Japanese home. The collection is composed by「Laundry basket」,「Wash-line pole on the wall」,「Wash-line pole above the curtain rail」and「Tray of diatomite」.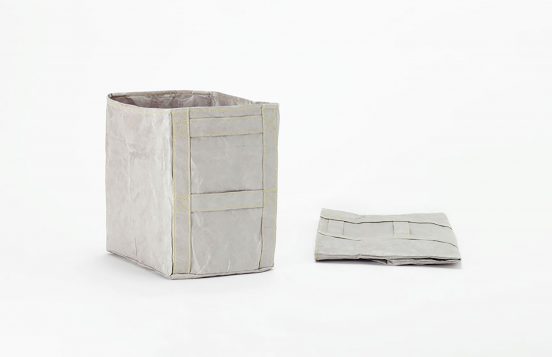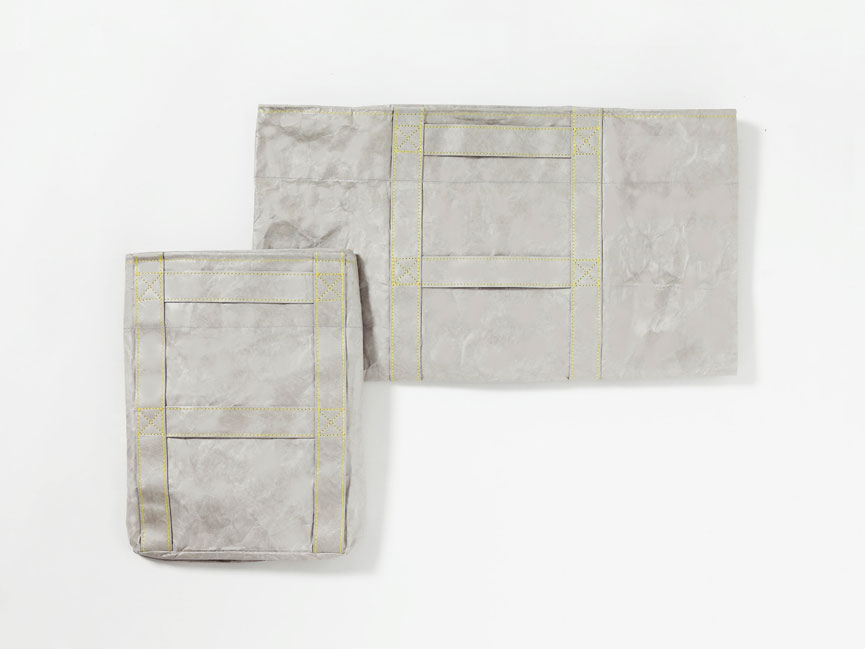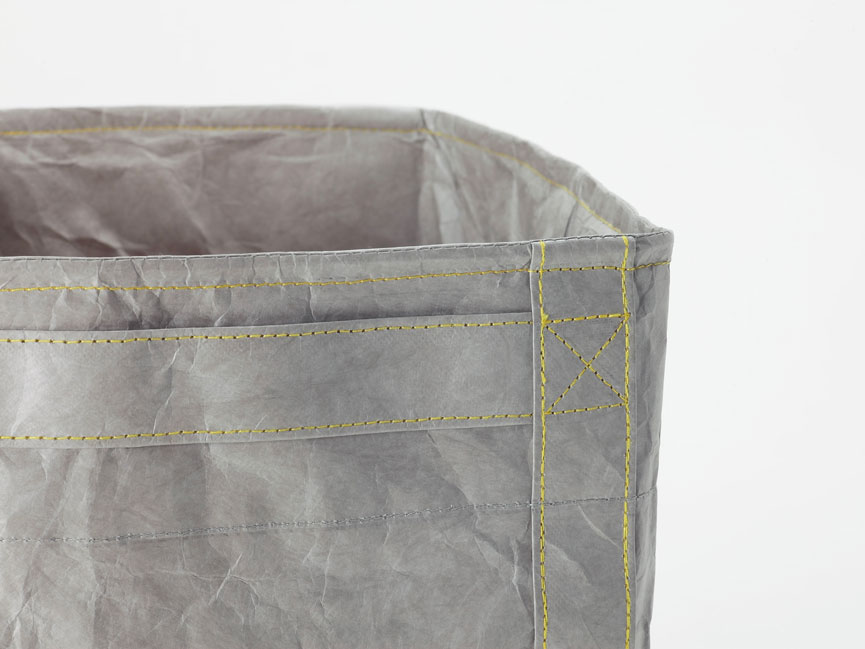 The foldable laundry basket is made of a paper-like material. It is a nonwoven fabric made of high-density polyethylene that is commonly used for protective clothing. Despite its waterproofness, it allows a natural breathability and moves moisture away. This character suits the functionality as a laundry basket. In addition, it can stand on the floor with a soft wire around the handle. It can be folded and stored when not in use.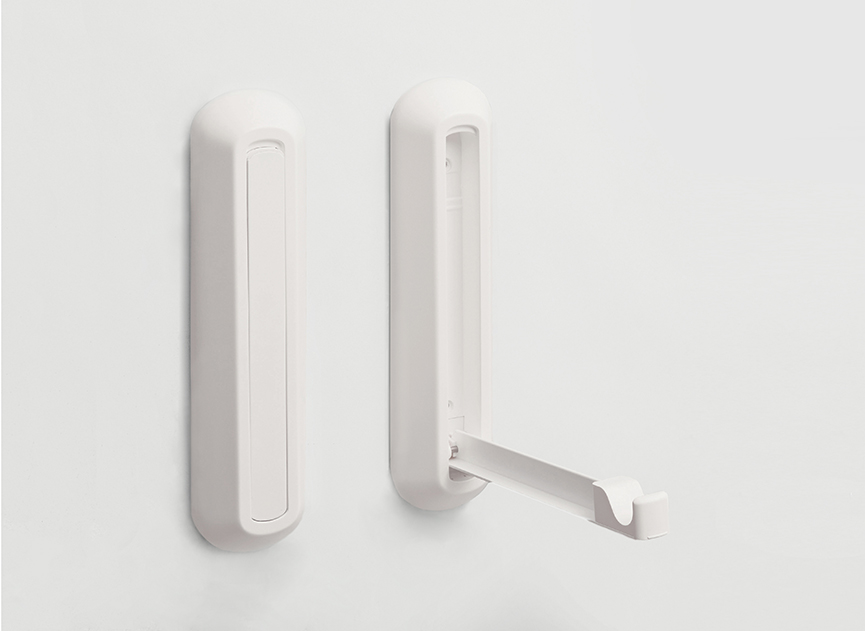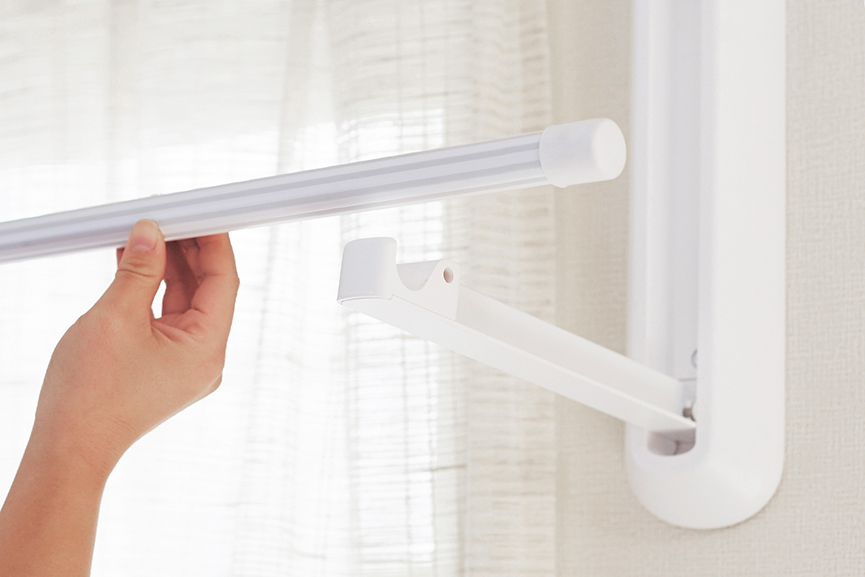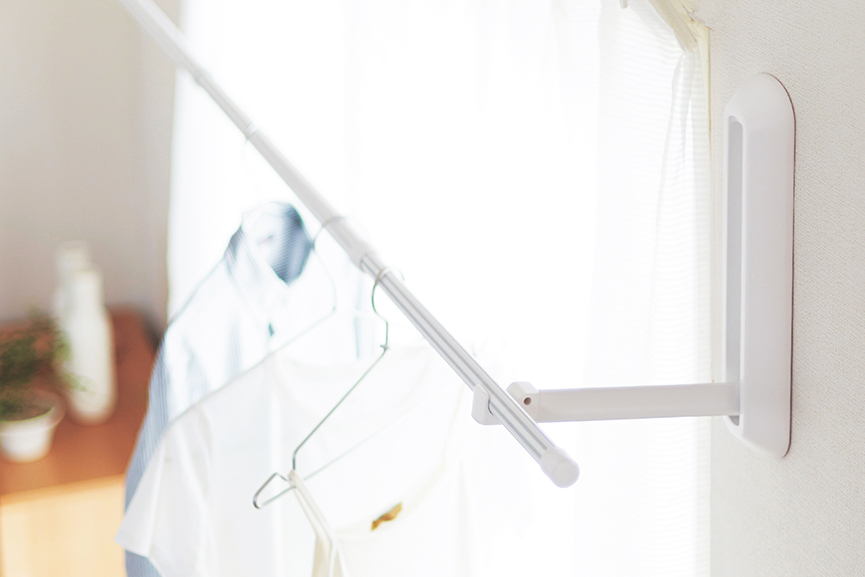 These wash-line pole bases are made to be fixed on each side of a window. The arms are movable and it can be integrated into the base when not in use. If you need to hang some clothes, pull the arm out from the base and drop the pole on it. The small pins used to maintain the base avoid creating a large hole in the wall.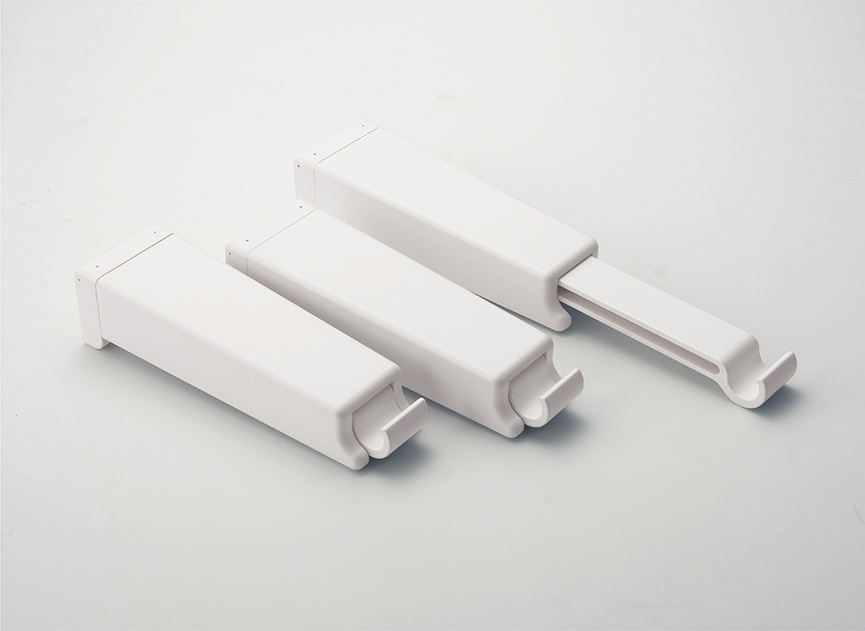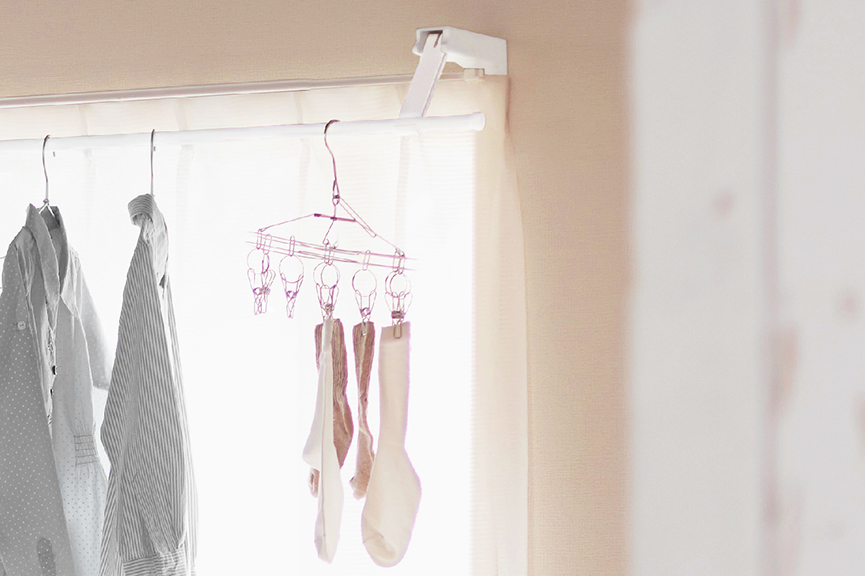 These wash-line pole bases are made to be fixed on top of a curtain rail. The hook inside the base opens itself to catch the pole and extend in and out. It is easy to install by covering the bracket which sustains the curtain rail.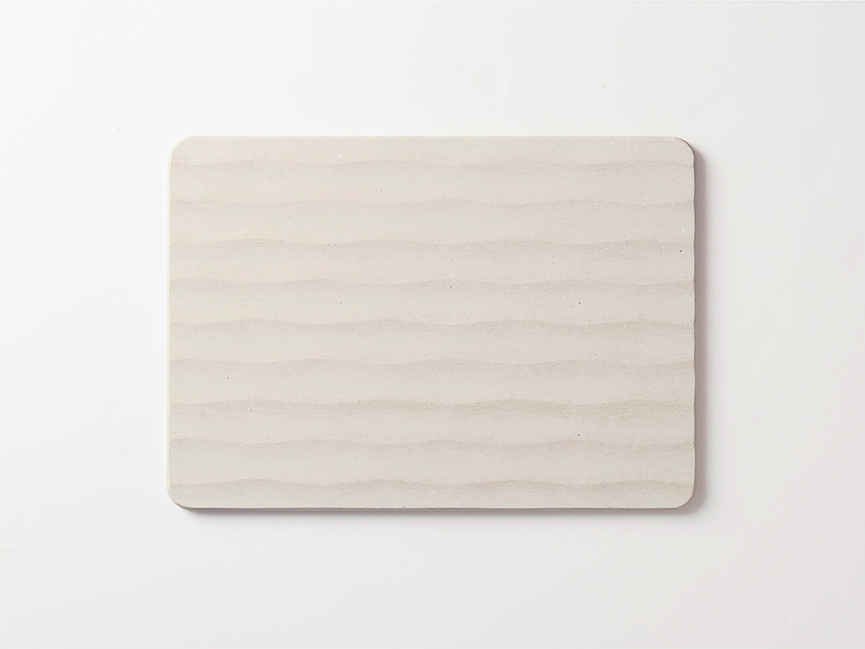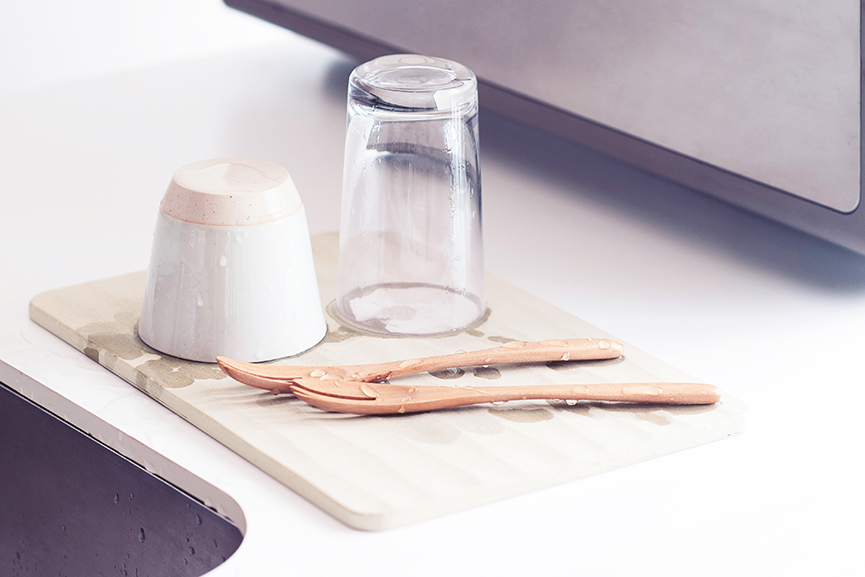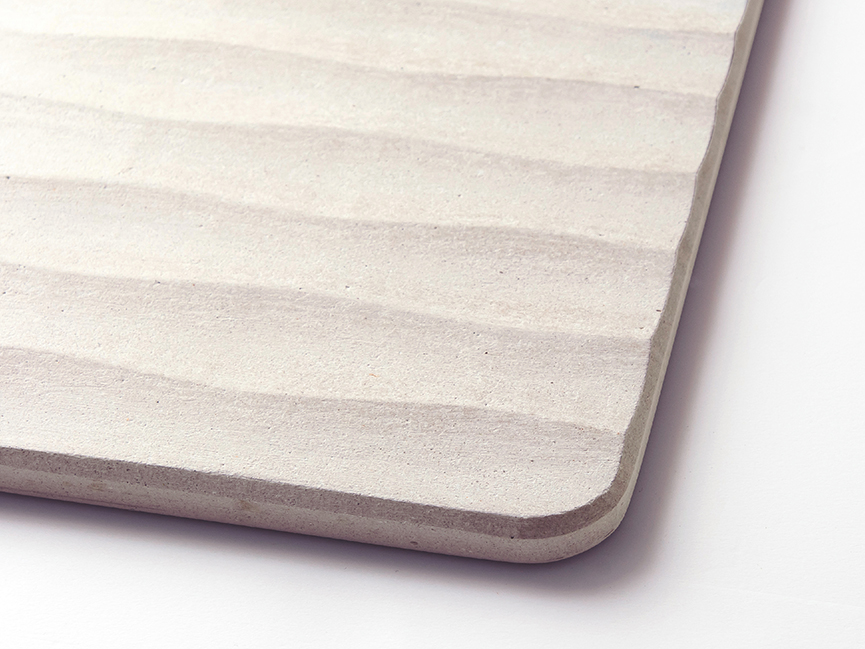 This drainer mat is made of a Japanese diatomite, which absorbs the water speedily. The soft wave-shaped texture like a surface of desert allows the airs in the cups to be diffused from the wavy shape's gap to the outside.