Kitchen Storage Collection
Belle Maison 2023
The Kitchen Storage Collection for Belle Maison is a series of storage products that functionally act as kitchen storage and seamlessly blend into any space.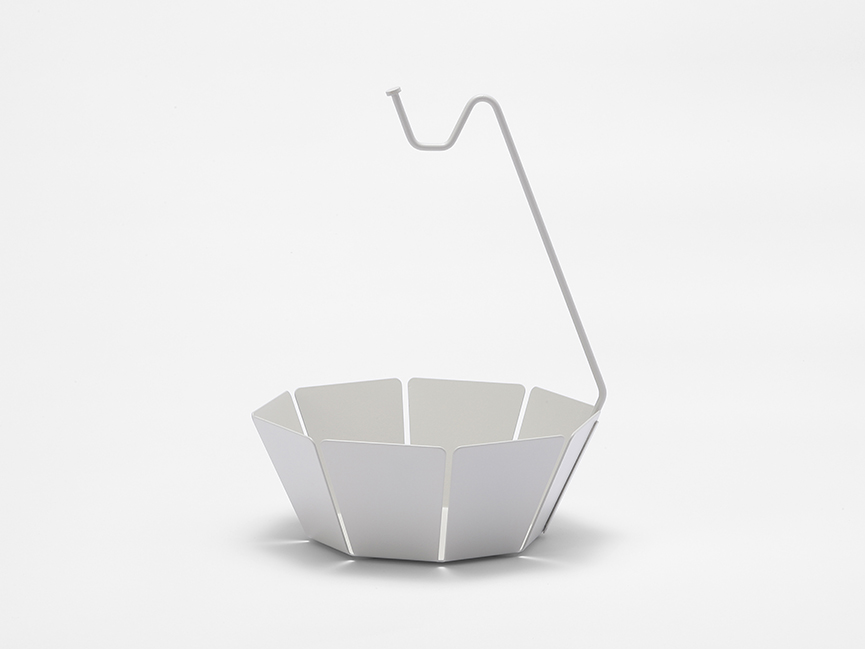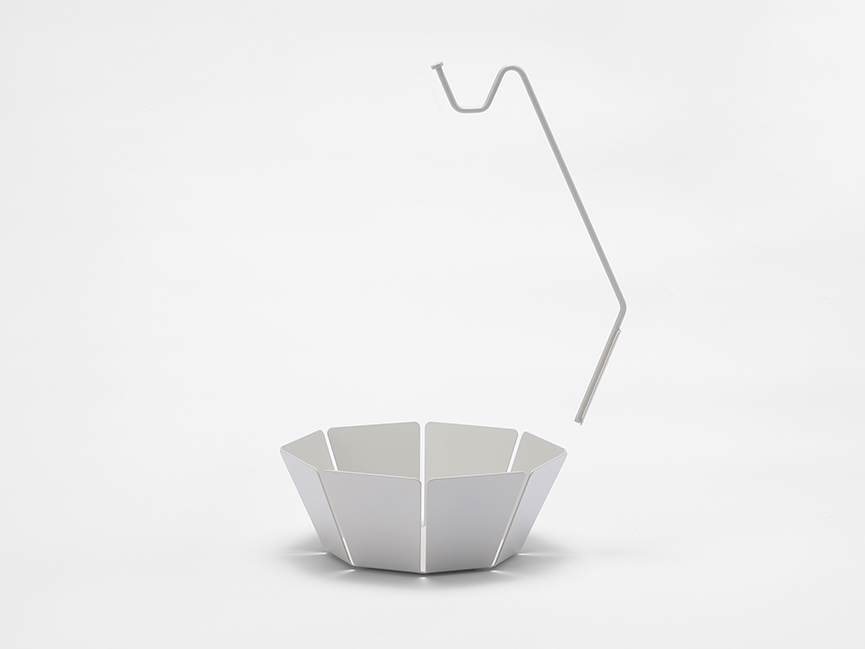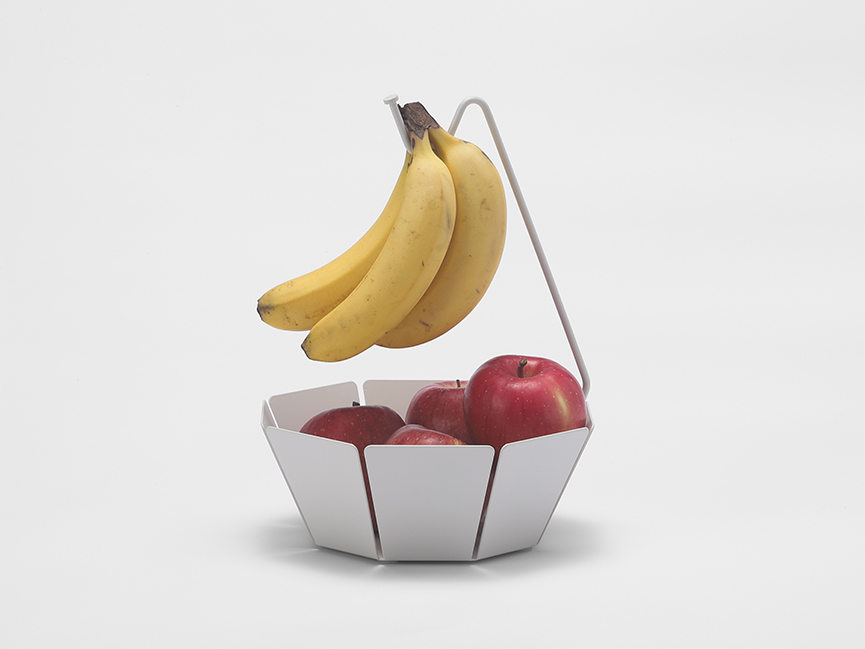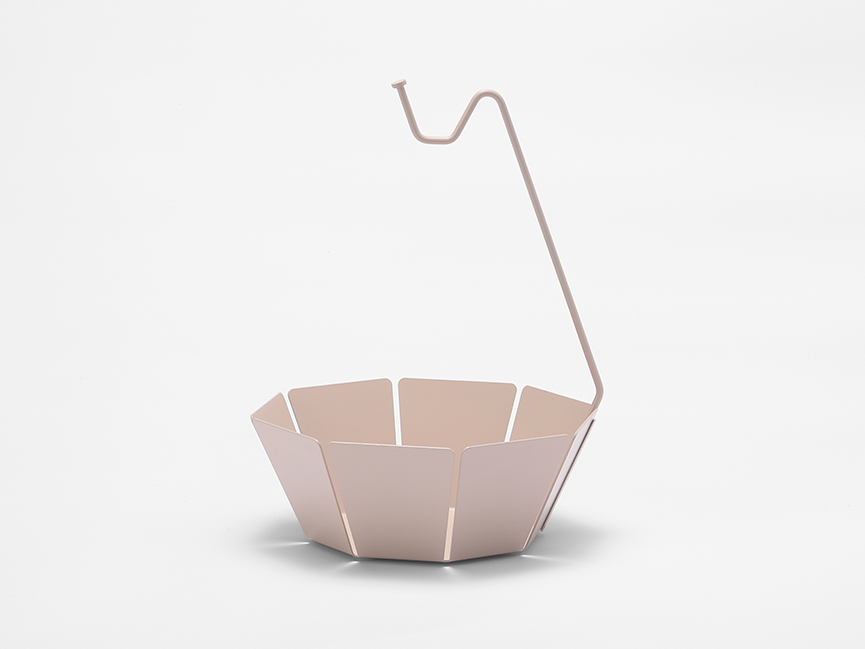 The octagonal fruit bowl is constructed by bending flat metal plate into a three-dimensional form. The bent tube acts as a banana stand and is assembled by simply slotting it into the gap at the base of the bowl. Thanks to this, the fruit bowl can be flat packed. Not only does this reduce volume during transportation, but it also creates a beautiful form with a minimum number of parts and components.
Banana stand bowl Online shop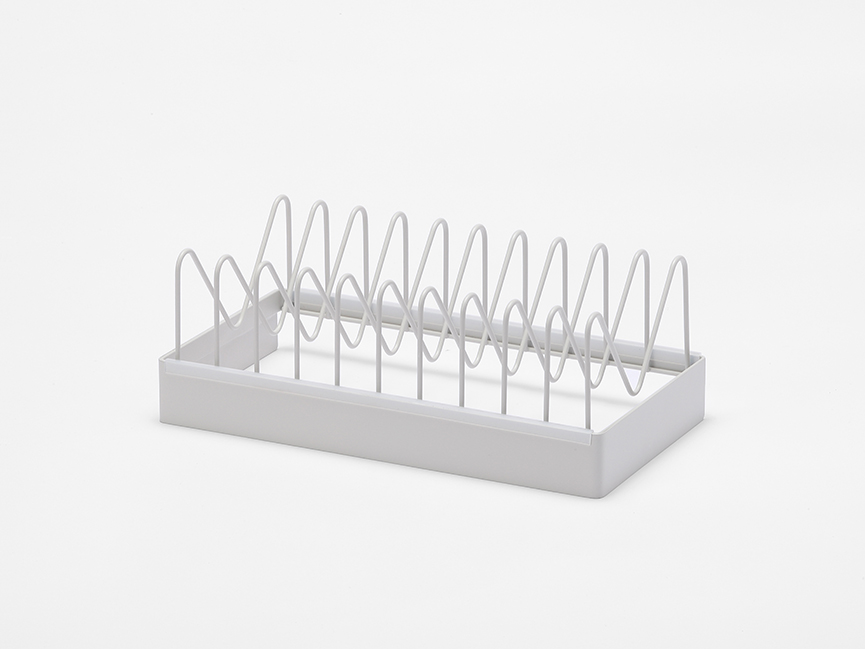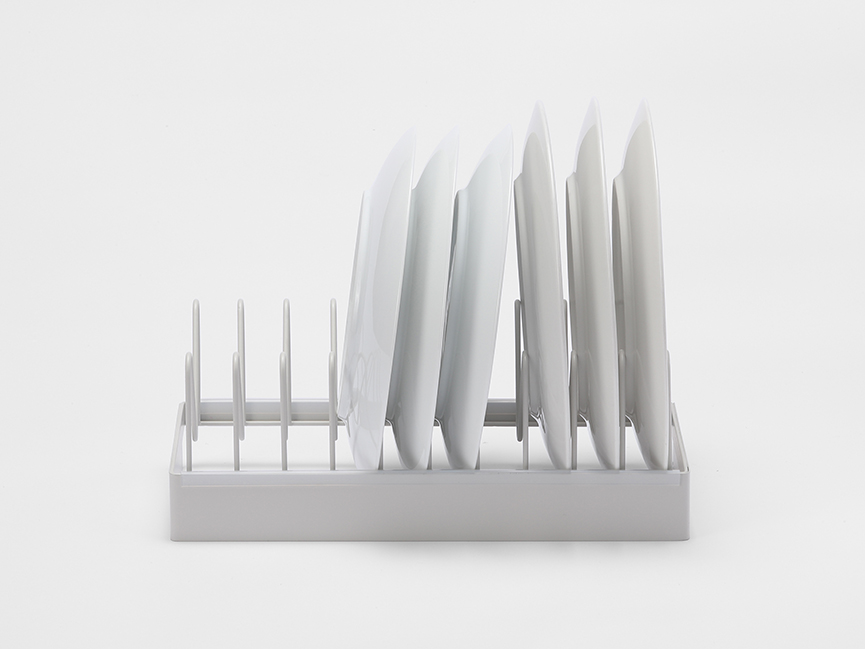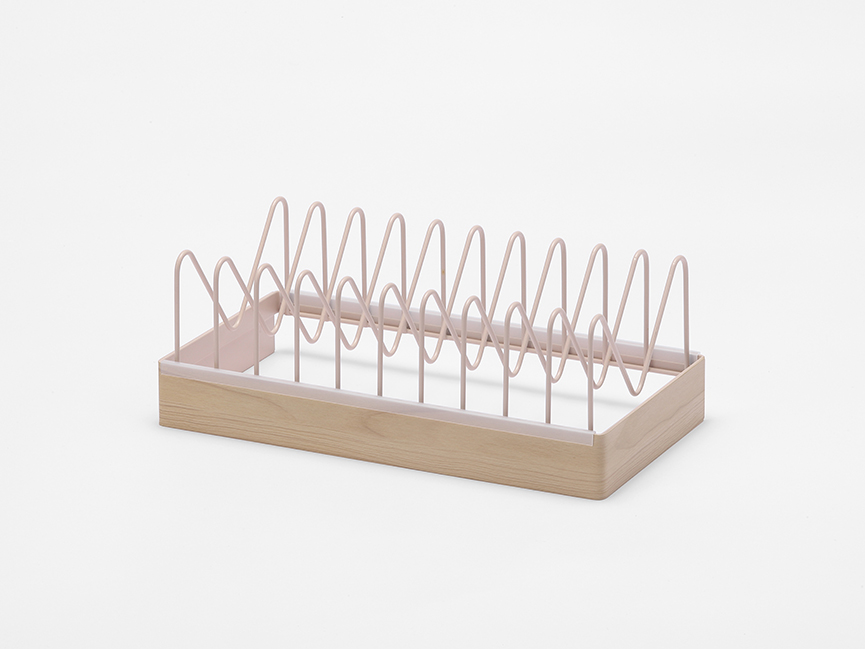 The dish rack is compact yet spacious enough to vertically store several large plates, cutting boards, etc. Since the distance between the wires corresponds to various plate sizes, an additional metal plate is placed near the base so that the items stay in place and do not fall through. A silicone guard is attached to the edge to prevent damage to the stored items.
Dish rack online shop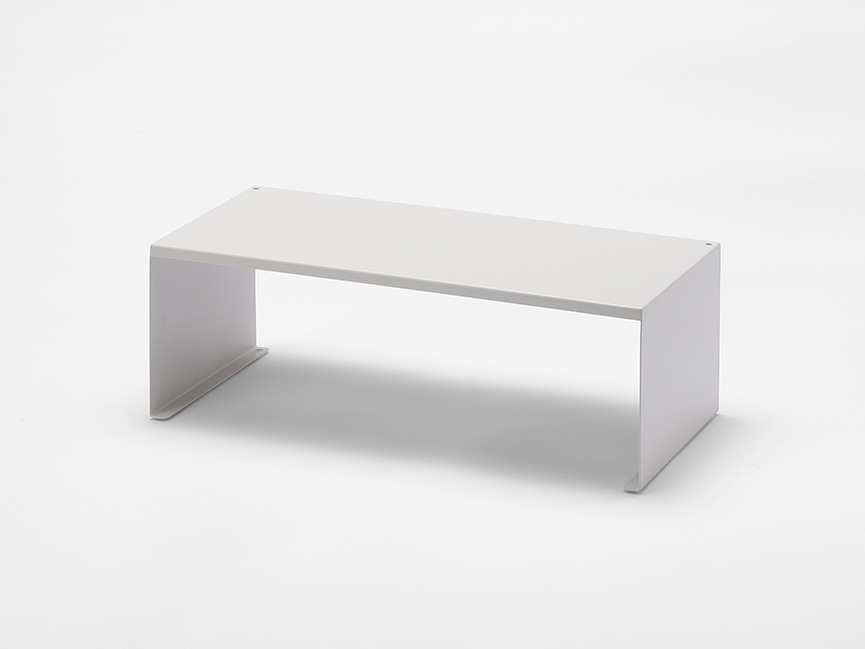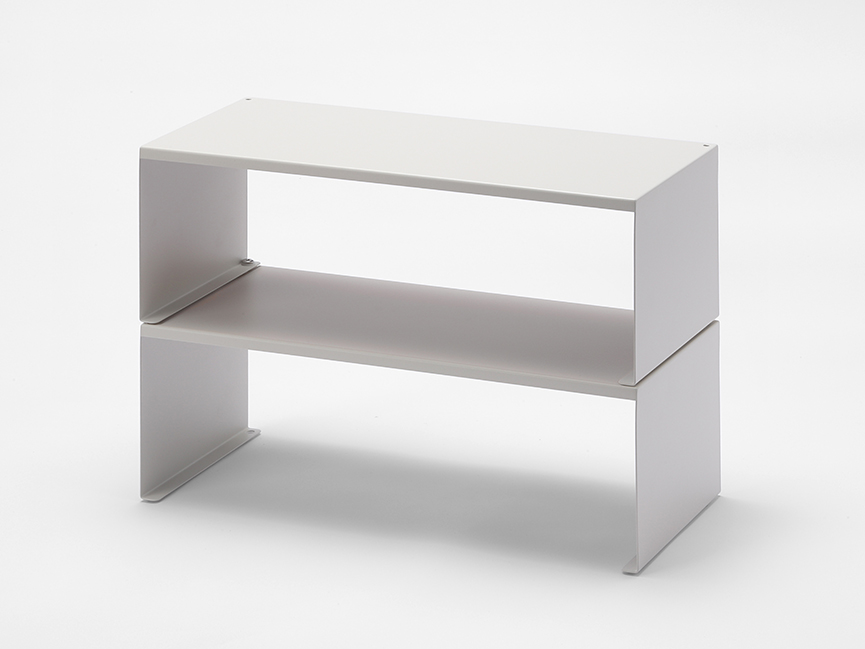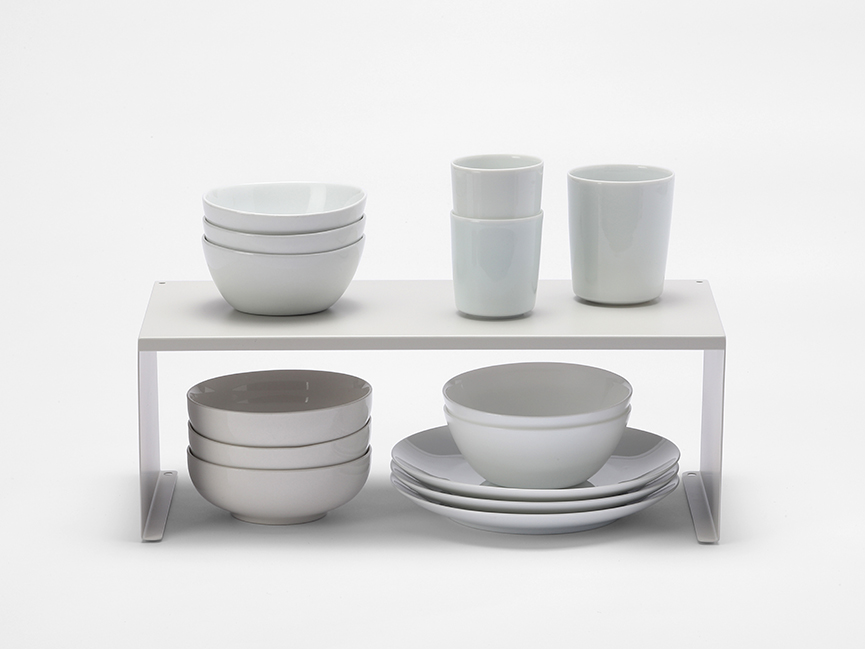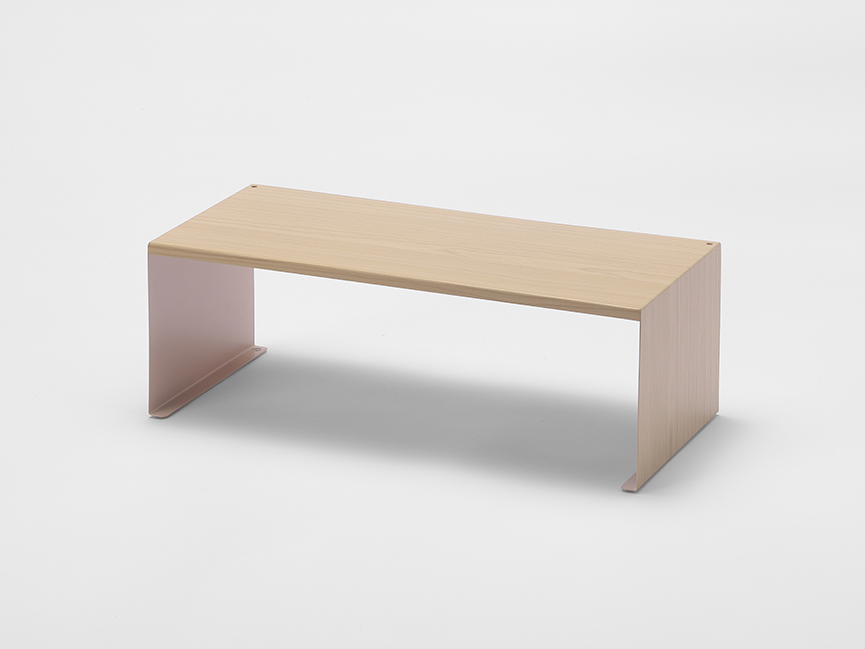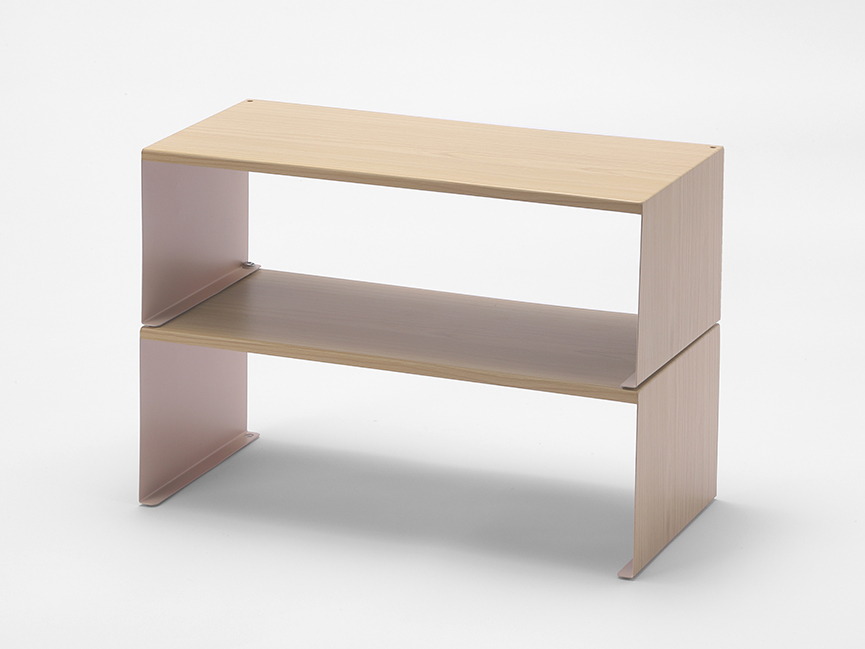 The U-shaped rack showcases both lightness and strength by bending a thin metal plate and supporting the invisible inner corners. This rack is also stackable as it is equipped with a small detail on the top inner corner and feet that can be screwed on.
U-shaped rack Online shop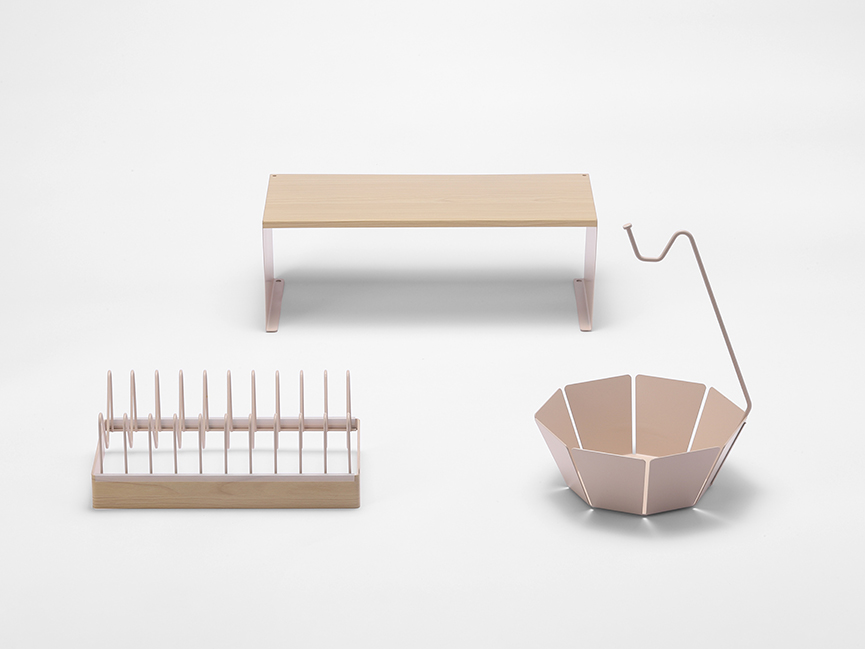 To complete the minimal and tonal look, all products are finished in light gray and beige. The beige dish rack and U-shaped rack also feature a wood grain finish making this whole range compatible with any environment.


Photos by Ariyoshi Matsuo