Fingers Crossed Vase
Vie del Marmo 2020
In Japan, thick twisted ropes are often used as decorations. Shimenawa is a special rope usually hung at the entrances of shrines to act as a barrier, separating the sacred space from the rest of the world and evil.
The giant shimenawa used at Izumo Taisha, in particular, is symbolic and widely known.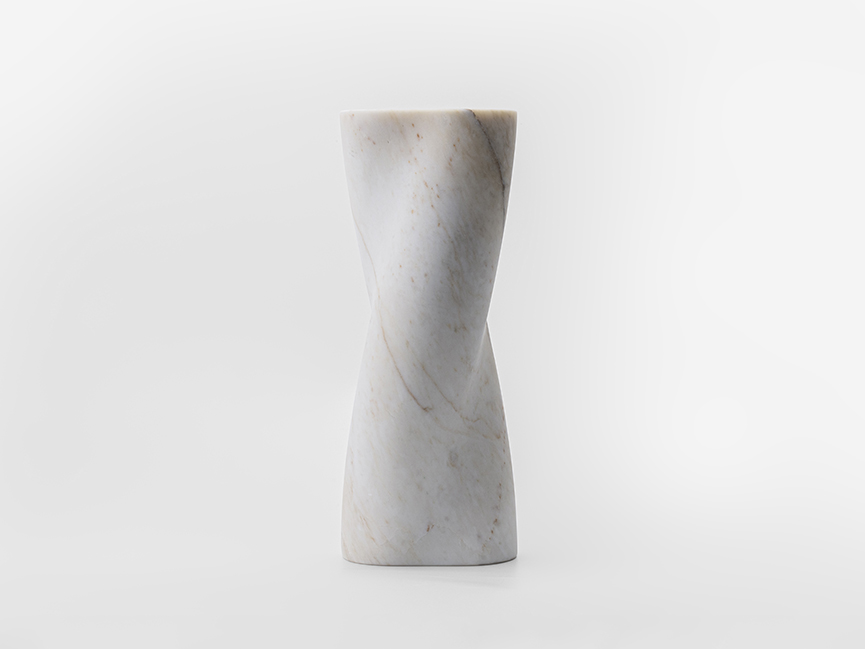 The Fingers Crossed flower vase is designed with the motif of the shimenawa in mind.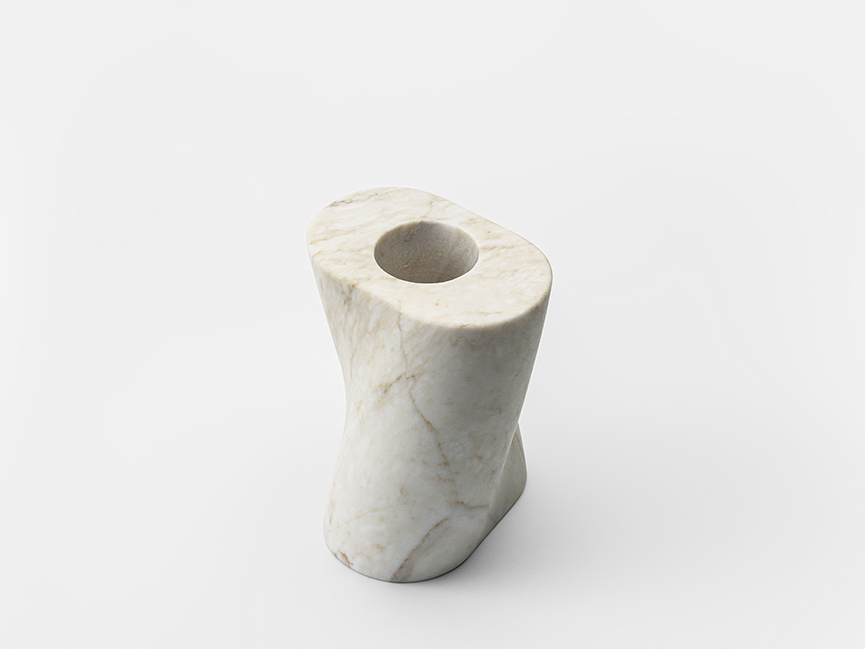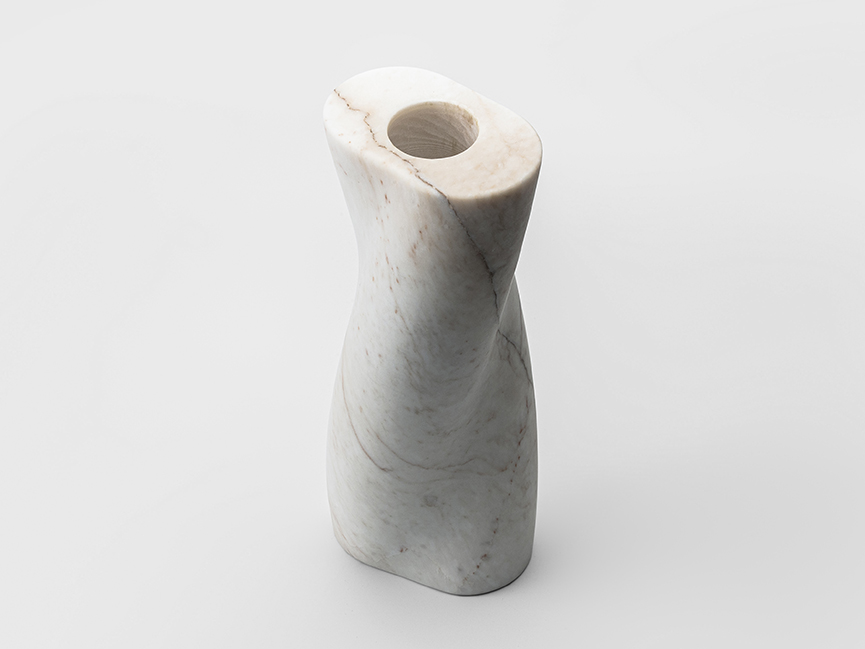 Using marble mined from Italy's Carrara region, this elegant vase takes shape inspired by twisted rope. The softly expressed form contrasts the hard marble's sturdiness. There is a vertical hole in the center of the main body allowing for function as decoration and a vase.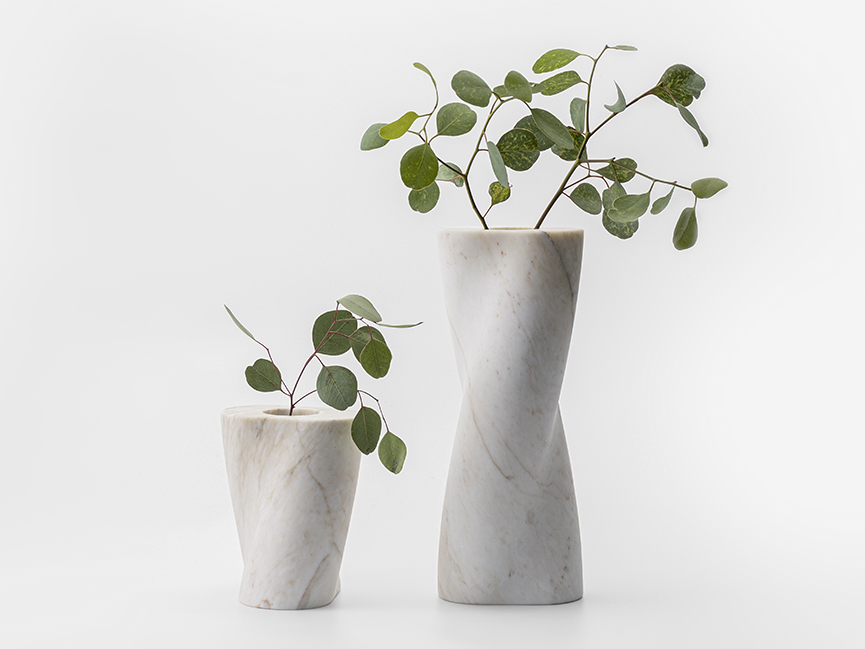 The marbling on the Marmo Bianco di Carrara (White Marble) complements the vase's twisted curved surface, creating a beautiful organic finish. TheFingers Crossed Vase is available in two sizes, meaning it is suitable for any space and makes well-considered gift.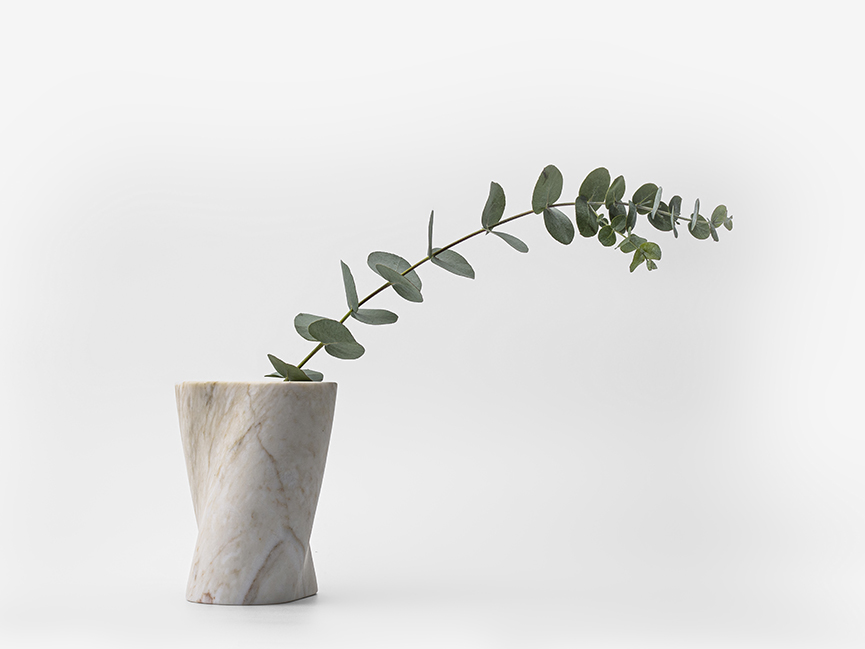 Photos by Akihito Mori