AUTOCARE
Tomoya 2021
AUTOCARE contactless disinfectant dispenser for desks and benchtops. It is functionally impressive and can hold a large capacity of 1000 ml while still retaining a compact size.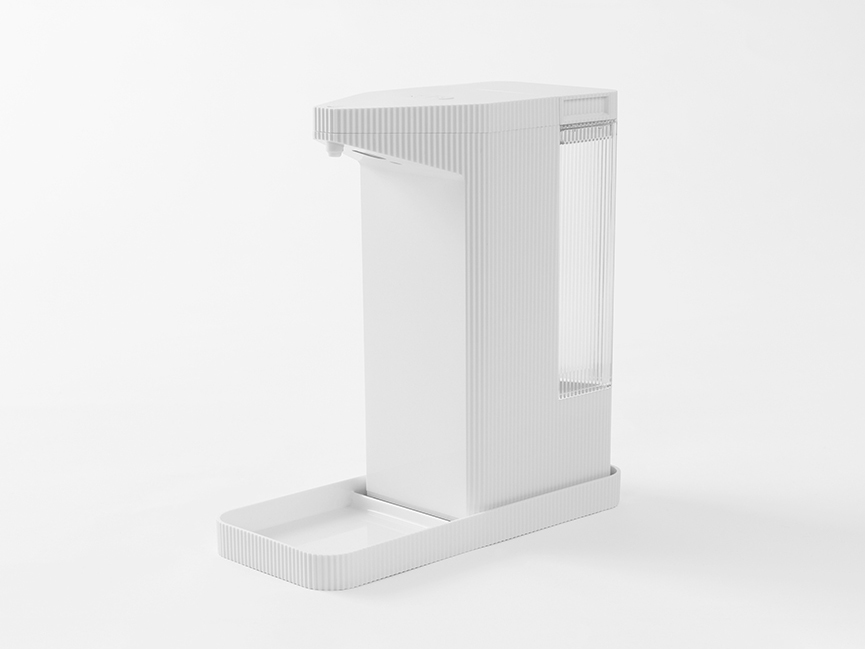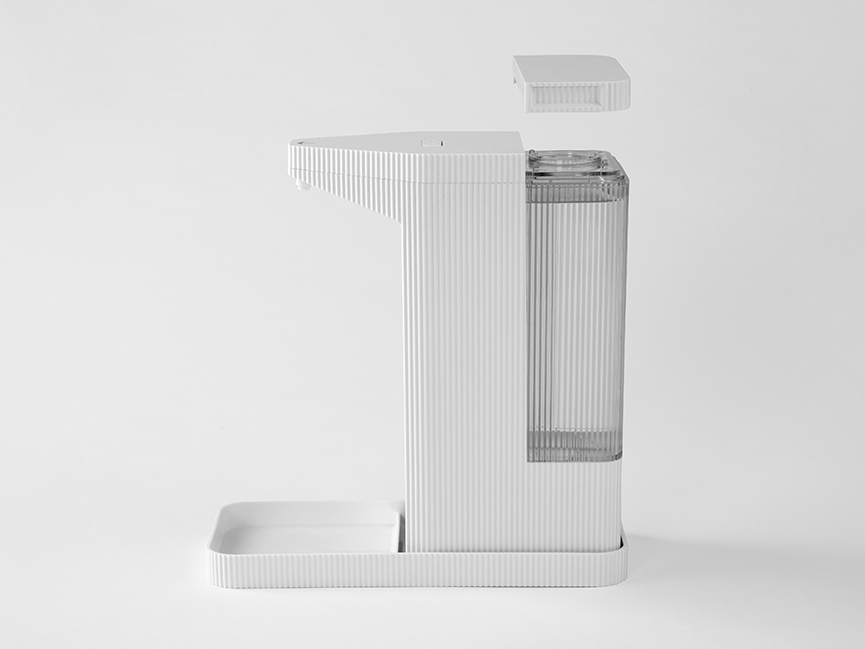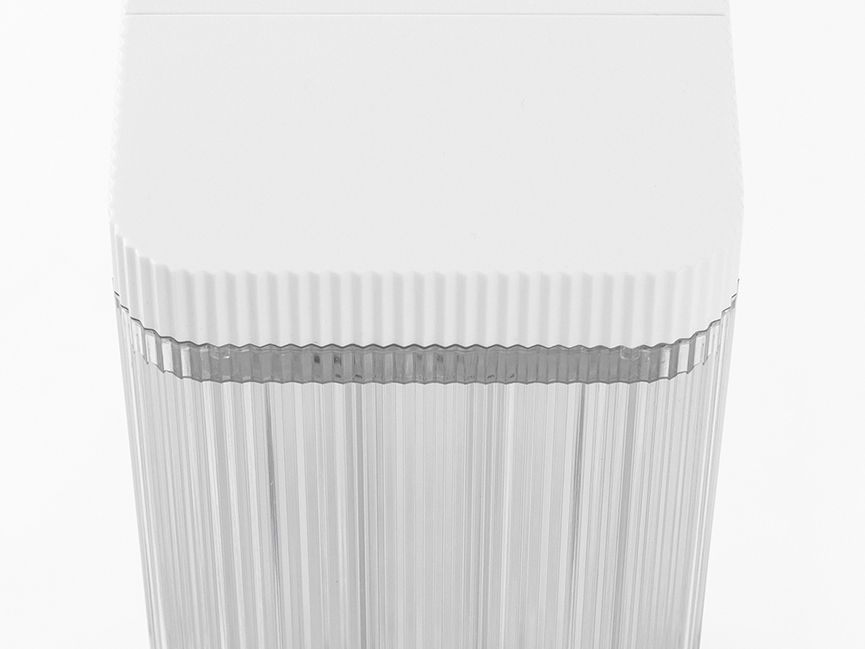 The tank is transparent, so the level of disinfectant liquid is easy to see at a glance. The vertical ribbed texture hides the complicated-looking internal components and enhances the sleek minimal design.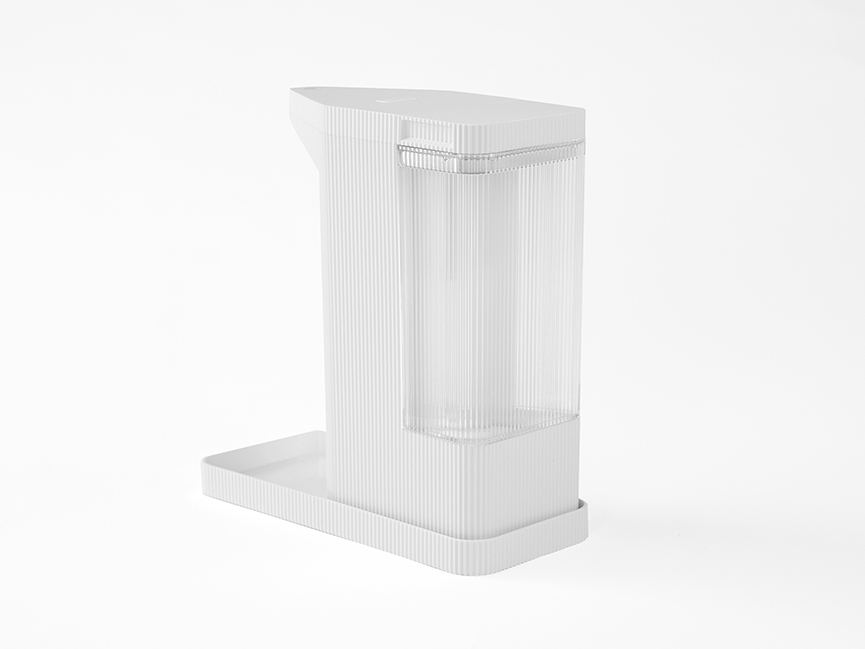 The main body also has a ribbed texture, matching the tank, but the contrast between a clean white body and a transparent tank creates a balanced and modern aesthetic.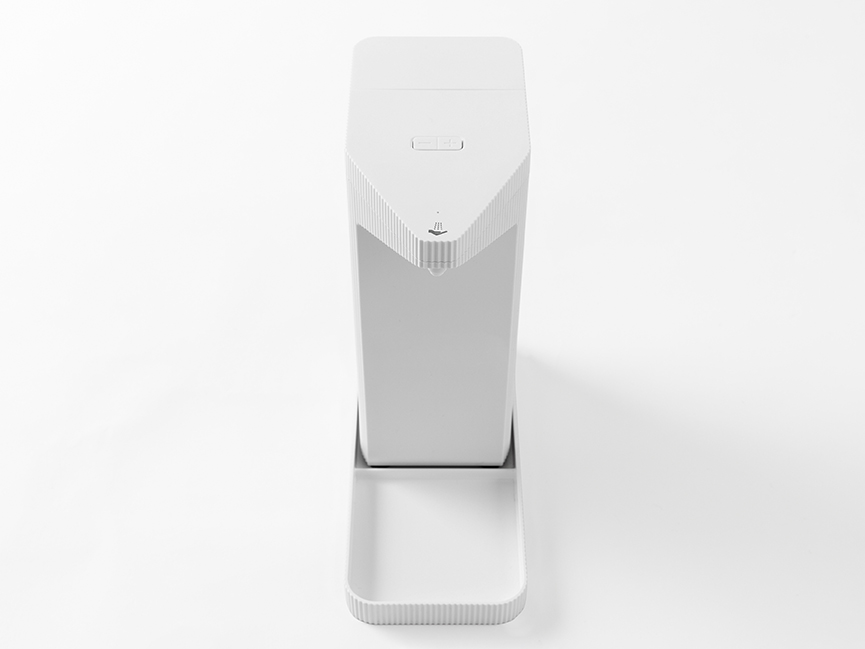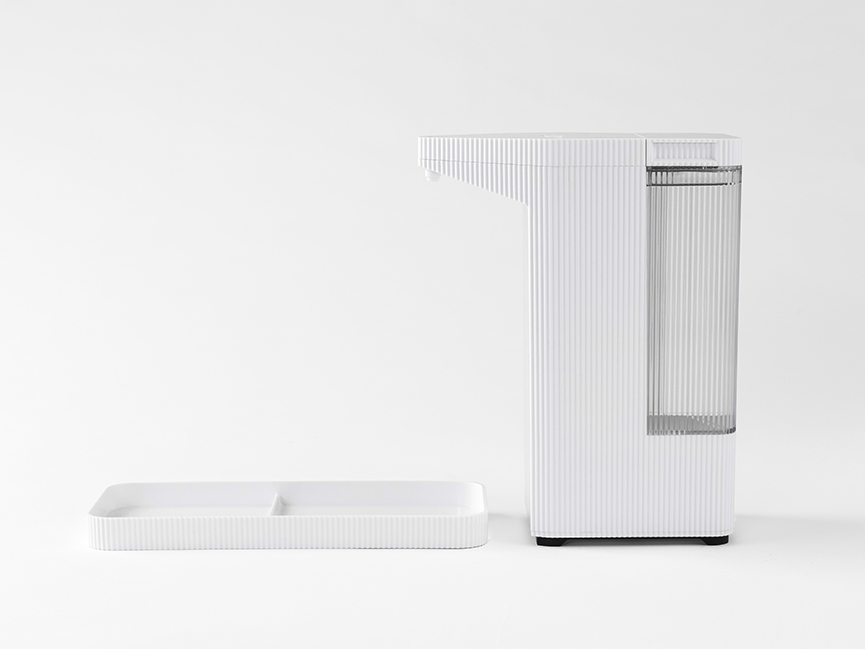 The tray under the main body collects excess disinfectant and is also textured to match the body.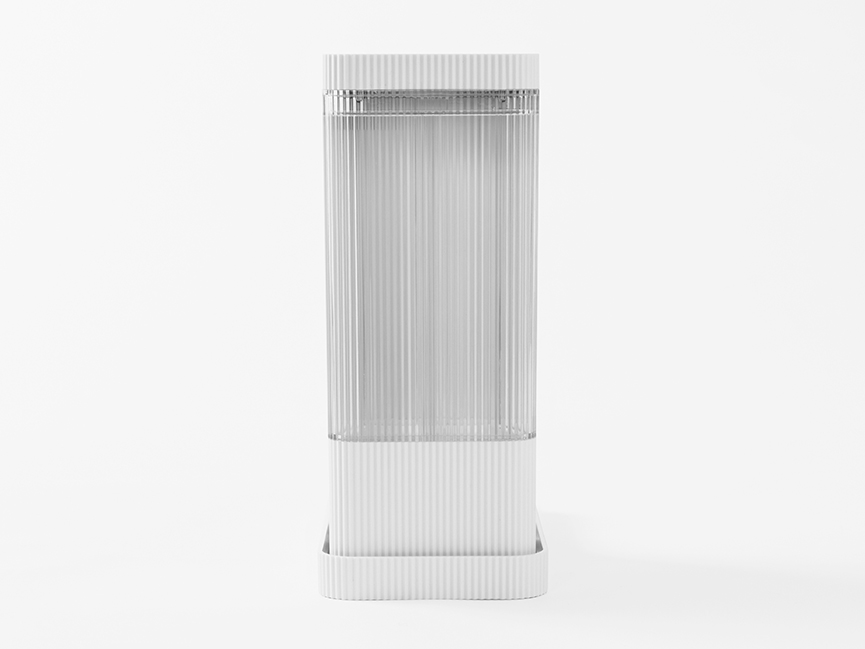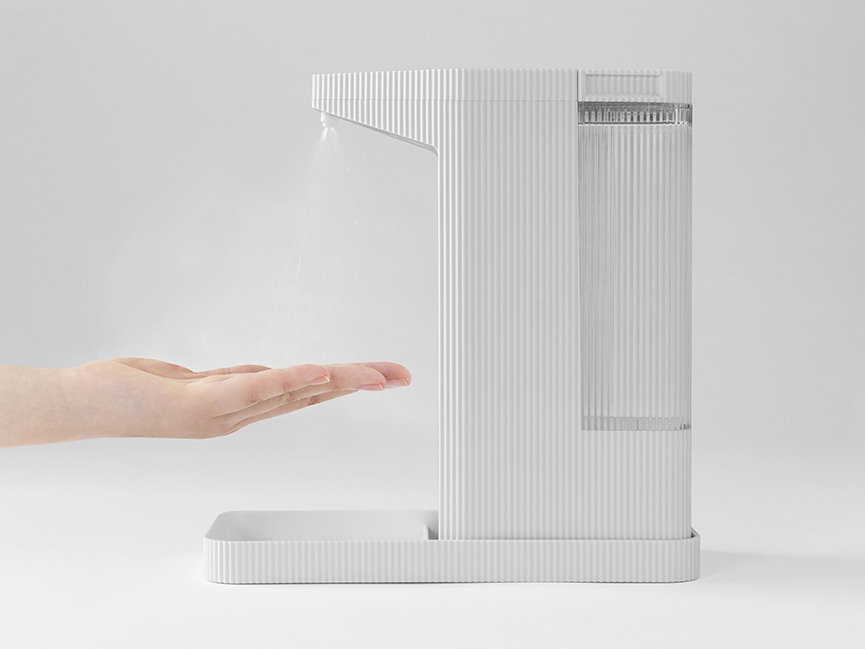 The AUTOCARE dispenser has been made to fit into any space and enhance high-quality interiors. It is perfect for home, office, and commercial use.


Photos by Michiko Hisafuji
Project support:WGD Kyoto