Loop
KOTOBUKI SEATING 2023
The Kotobuki seating Loop chair is designed for use in large halls and theatres. The armrest and support frame are integrated with a loop shape as the product name suggests. This makes the chair look lighter, giving it a modern look.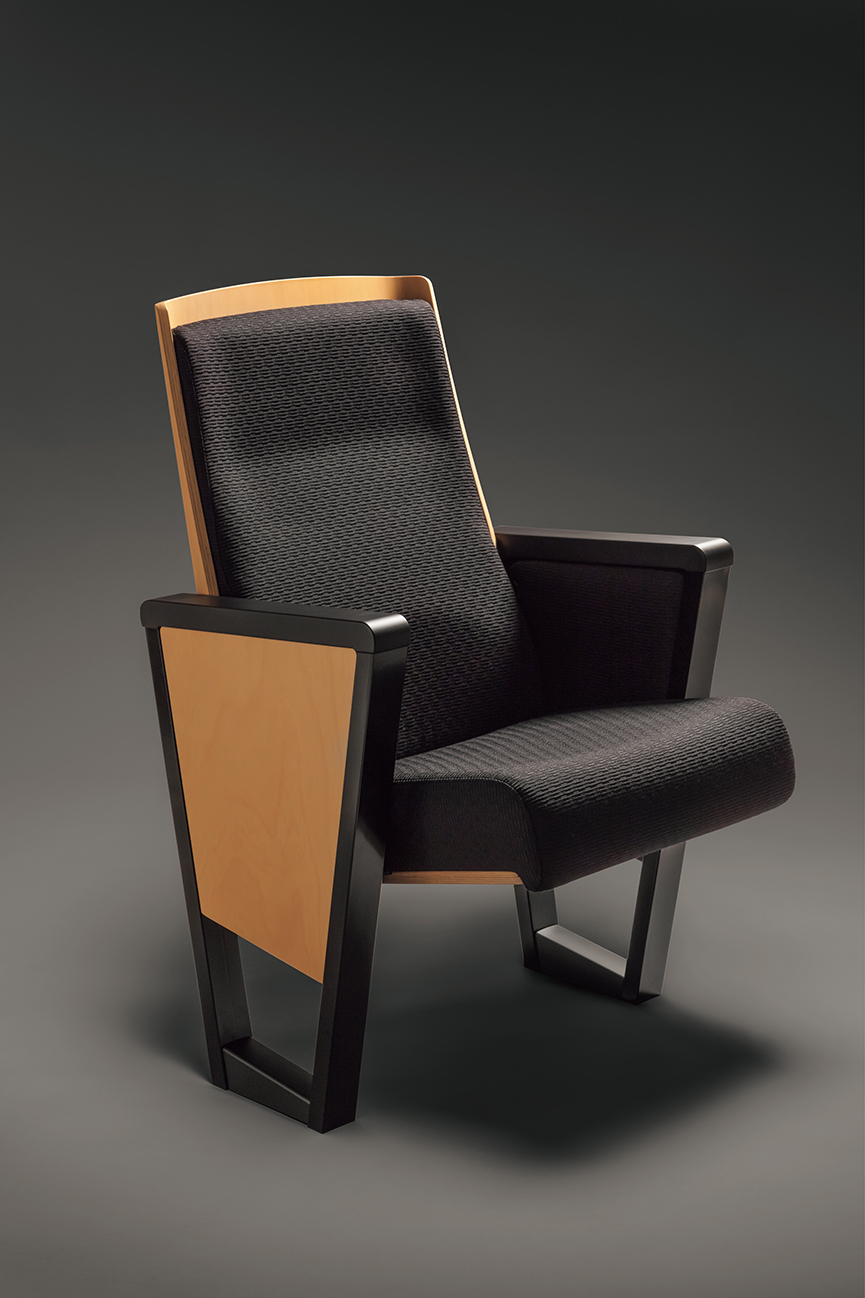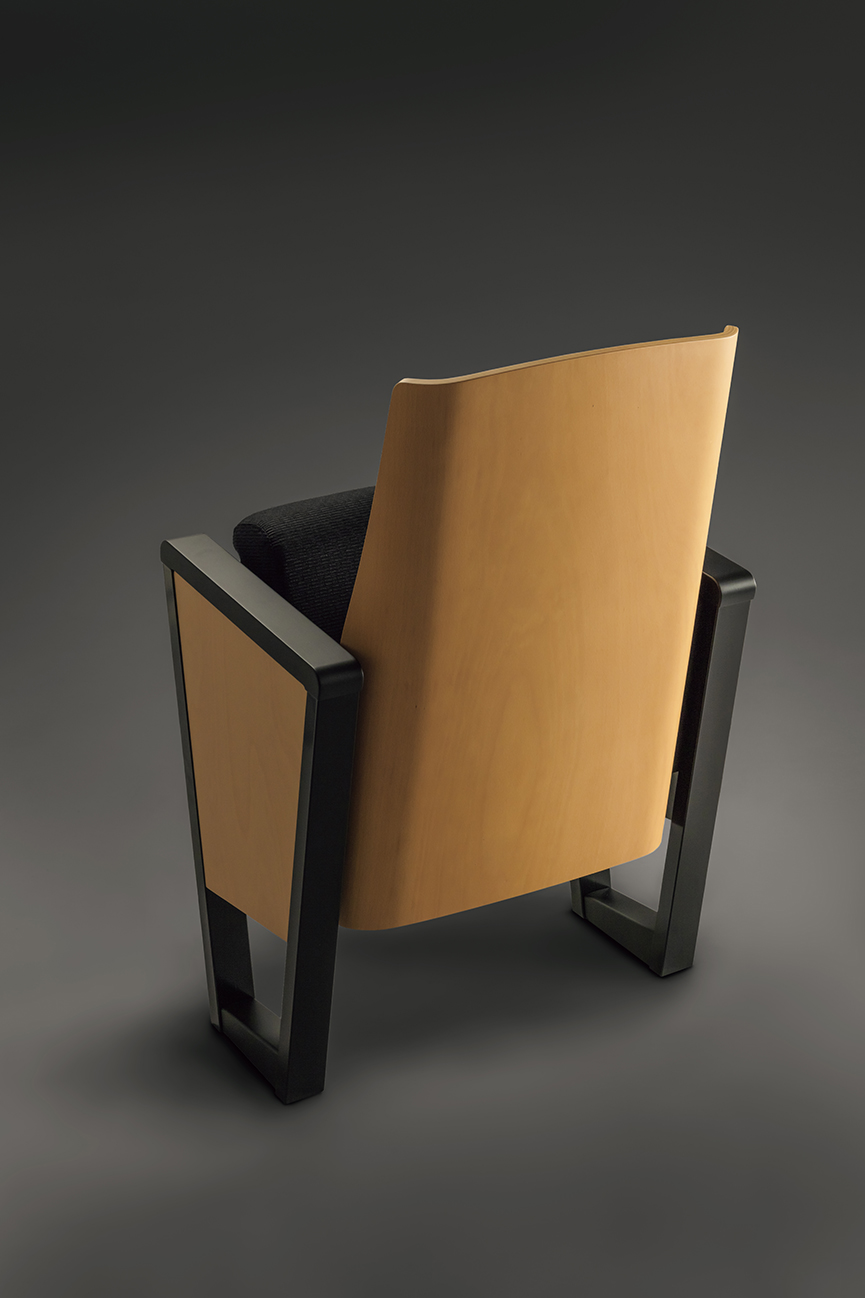 The lower part of the central plate on the side and the leg cover is accented with diagonal lines.
The back plate is made with U-shaped moulded plywood, and the curved back and upholstered parts create visual balance with the chair design.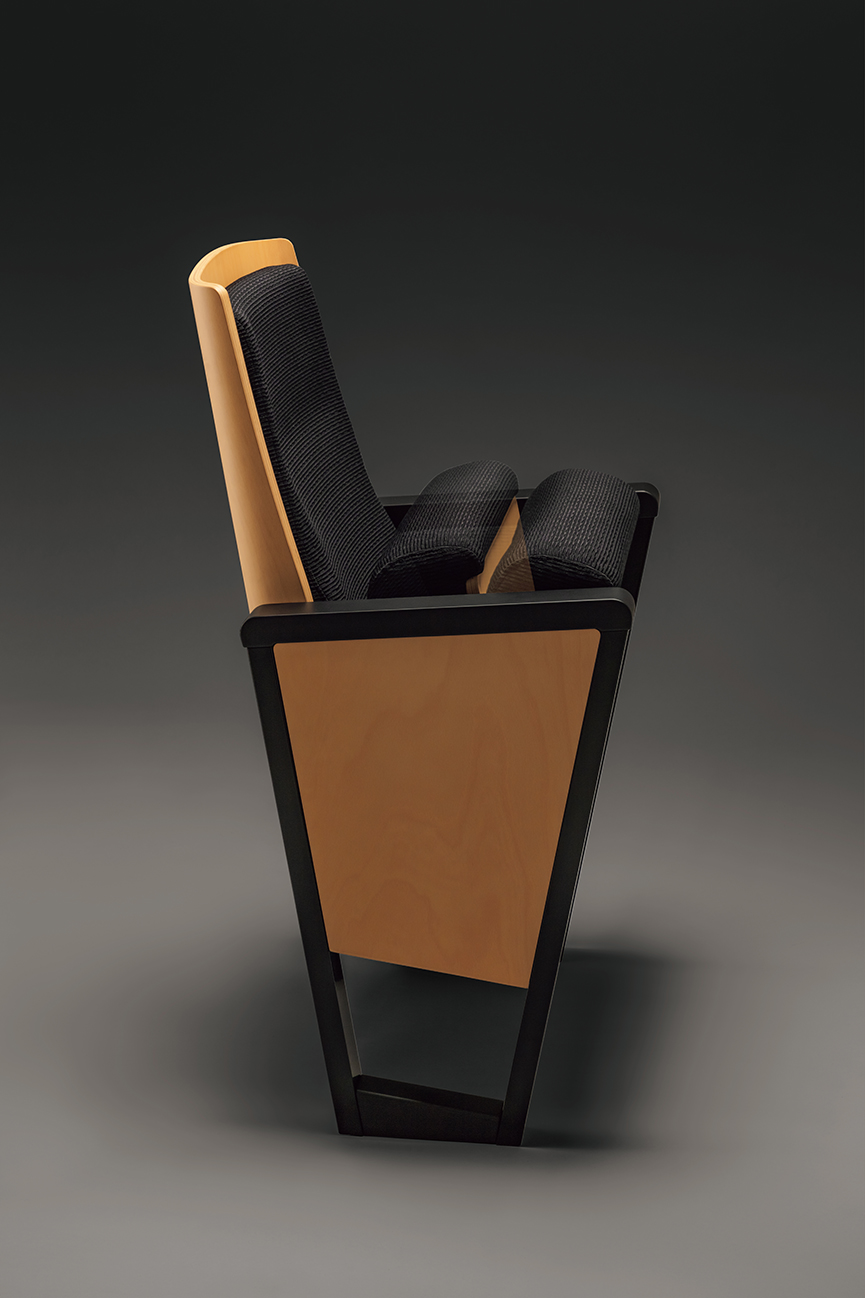 The seat can be pushed back when standing up, and when someone passes in front of the seat, it can be pushed back slightly to secure a sufficient aisle space.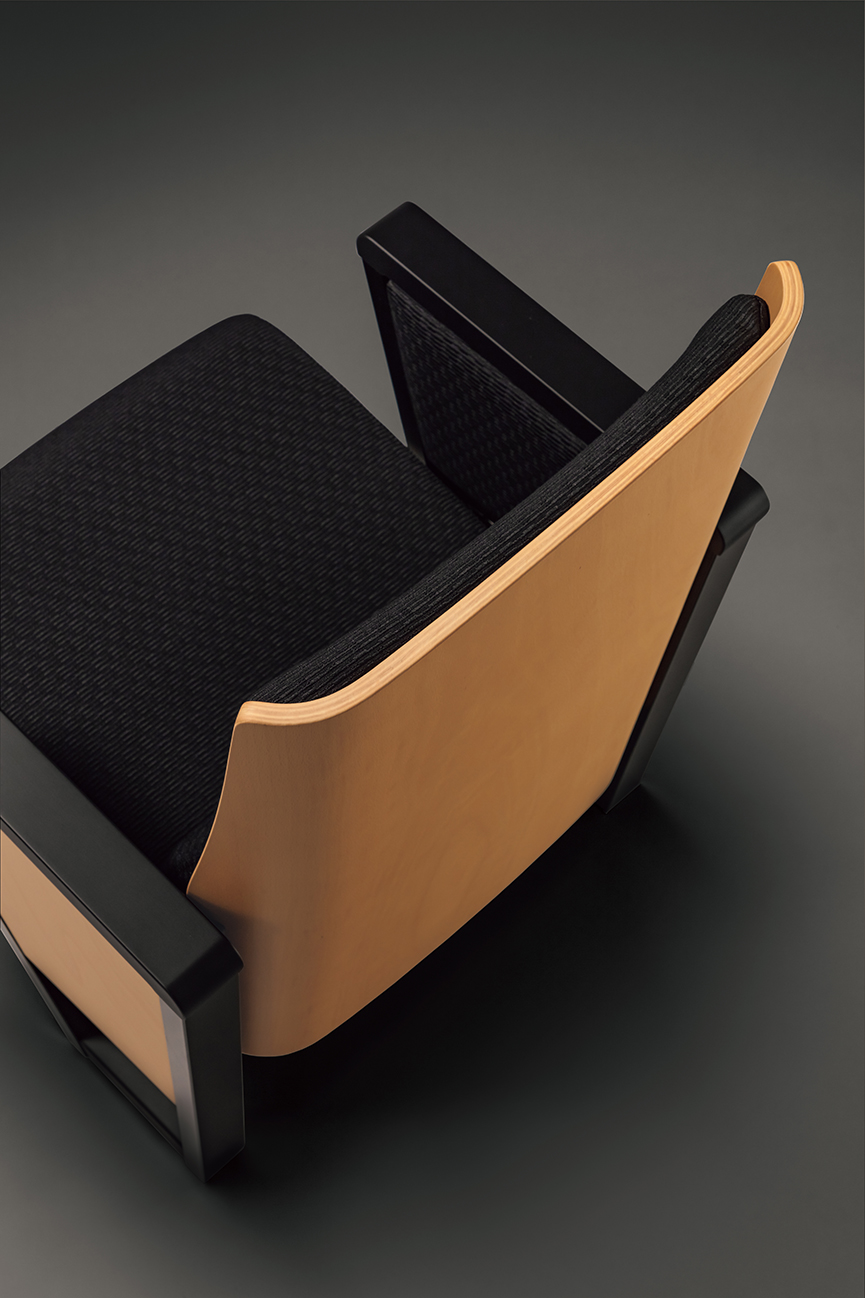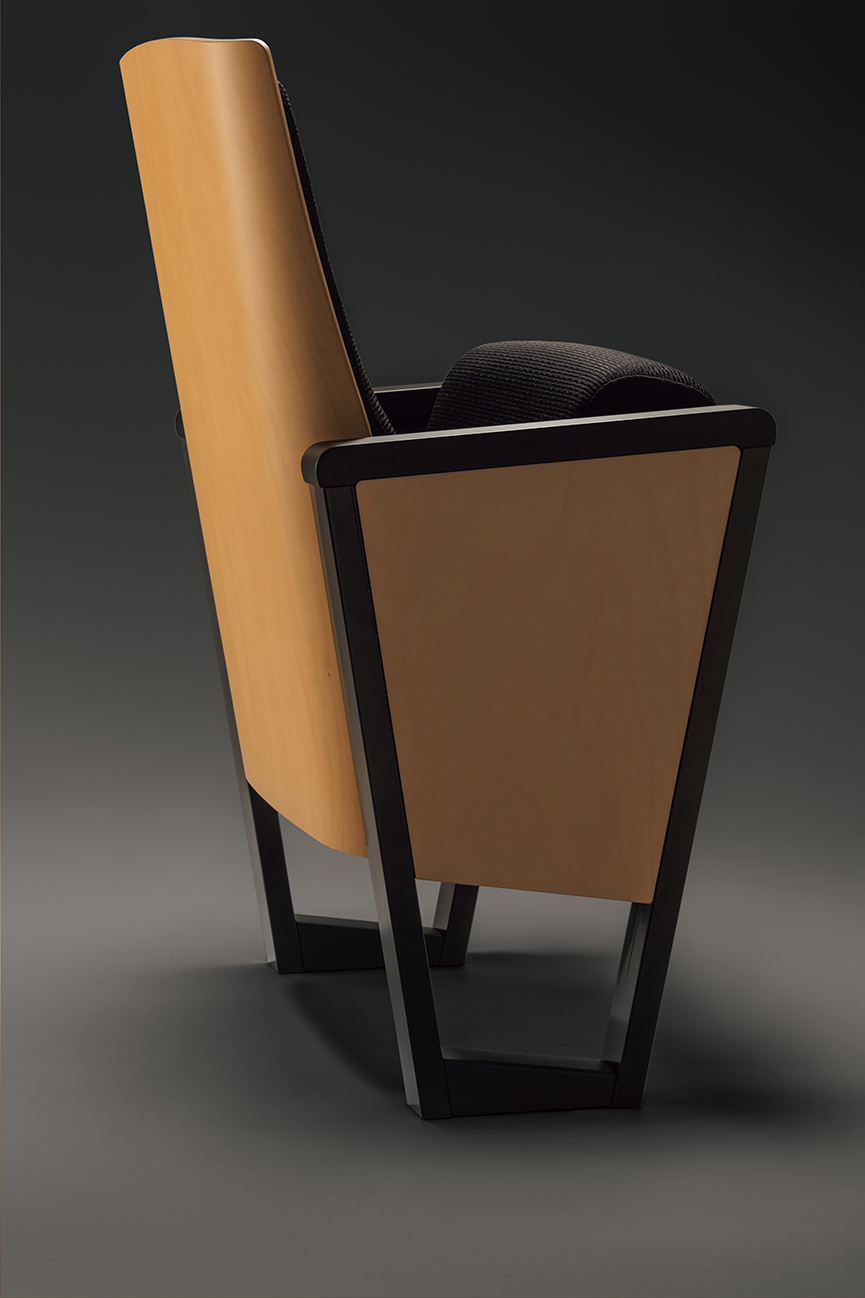 This product is on display at the Kotobuki Seating showroom. Please click on the link below to be redirected to the Kotobuki Seating website.


KOTOBUKI SEATING