Tomosibi
Ceramic Japan 2019
Tomosibi is a candle holder, that uses properties of phosphorescent paint. Pattern and color, applied to the surface are a modern interpretation of traditional Seto ceramic products. The two shades come from the traditional colors as well.
The pattern starts glowing when the environment becomes dark. The general form is simple tubular and stable. A two-step recess allows it to be used for both long and short candles.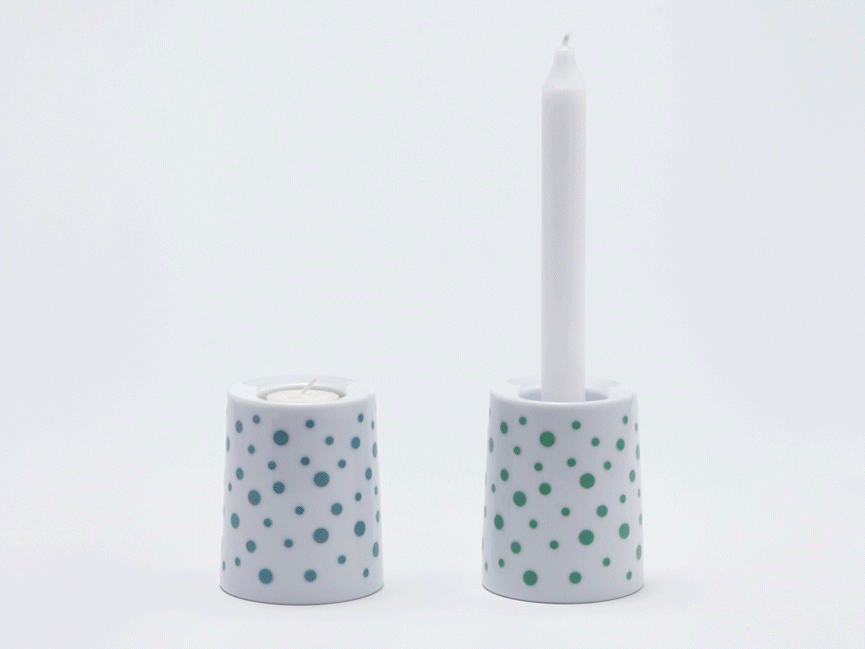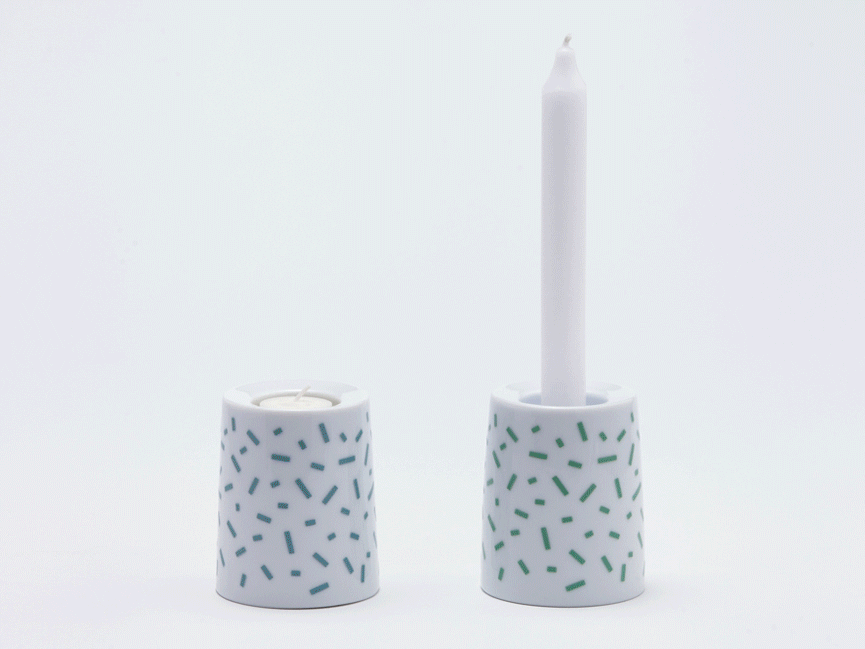 The surface will absorb more light and glow longer if you place the candle holder next to the window during the day.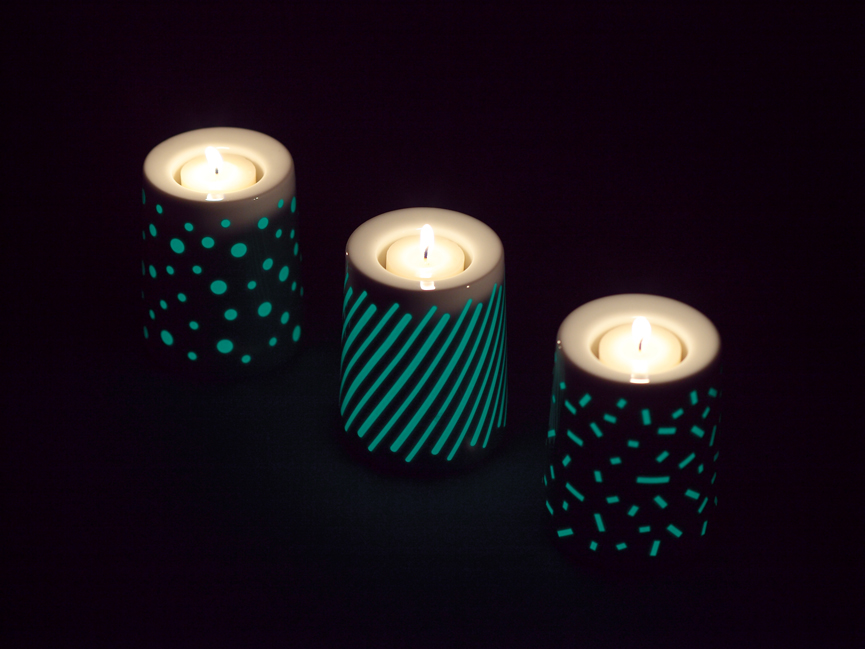 :Photos by Ariyoshi Matsuo