PANDA
IREMONYA 2021
Ryosuke Fukusada has designed the PANDA series as the first step of the IREMONYA renewal project.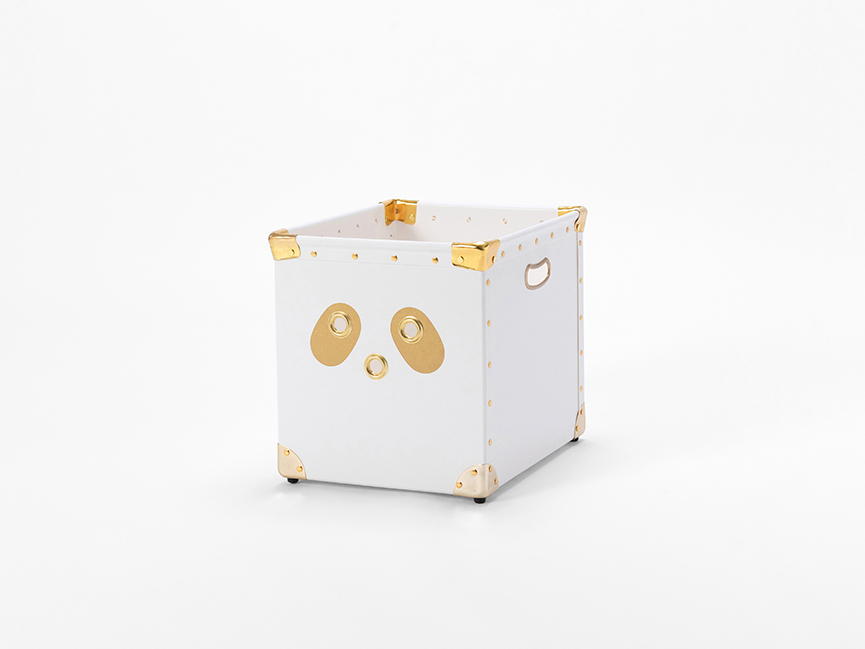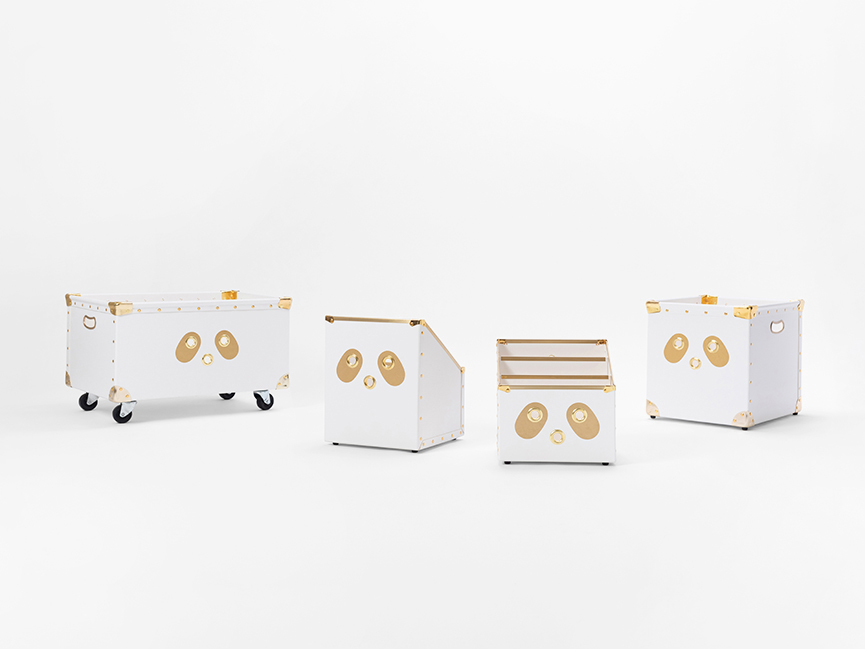 In order to renew the image that had been mainly based on the Smile series, we reviewed existing designs and selected the image of the panda as a new icon of IREMONYA.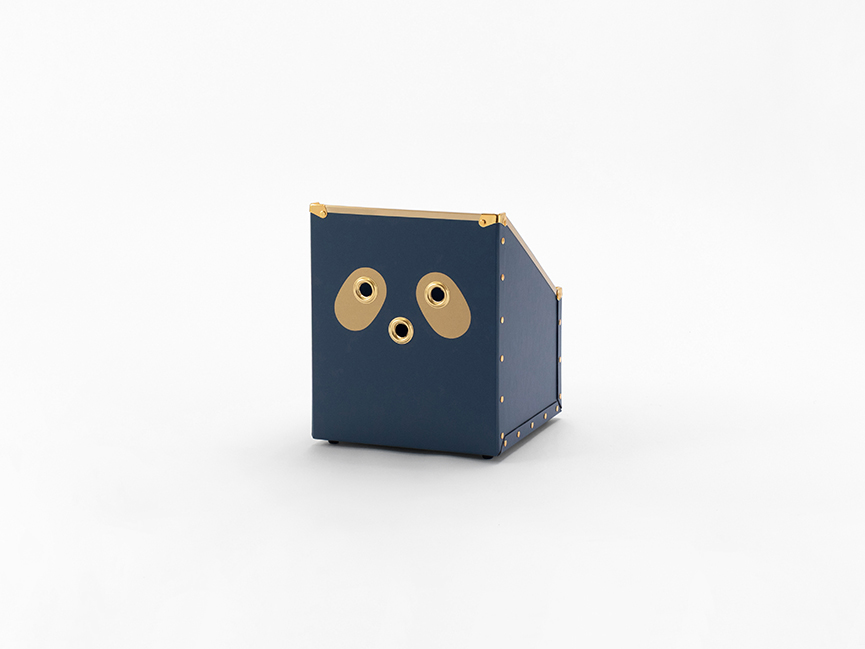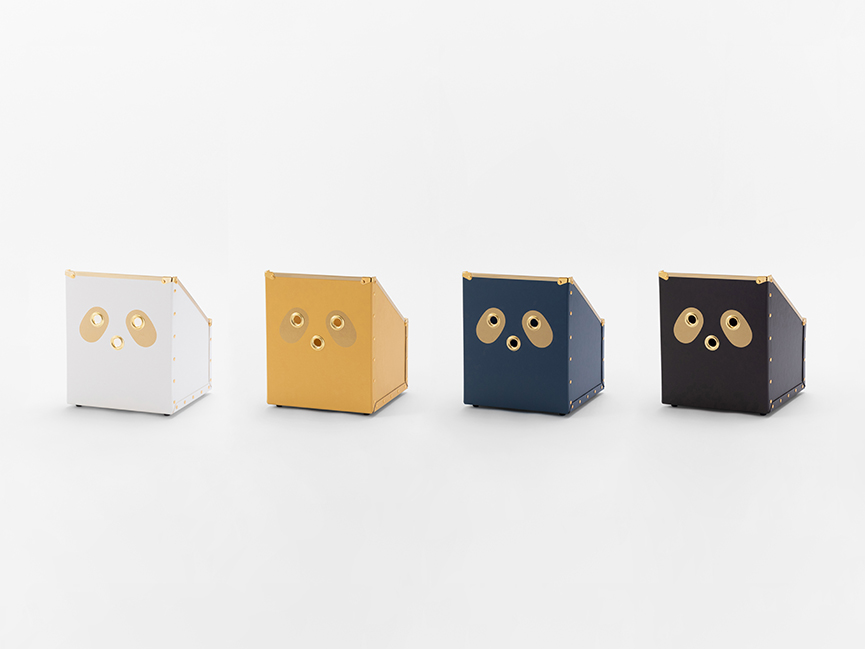 The panda motif, which is loved by all, is suitable for IREMONYA because their"friendly storage" brand philosophy.
The silkscreen printed lines around the "eyes" have been carefully considered to create a high-quality product,balanced with a warm appearance.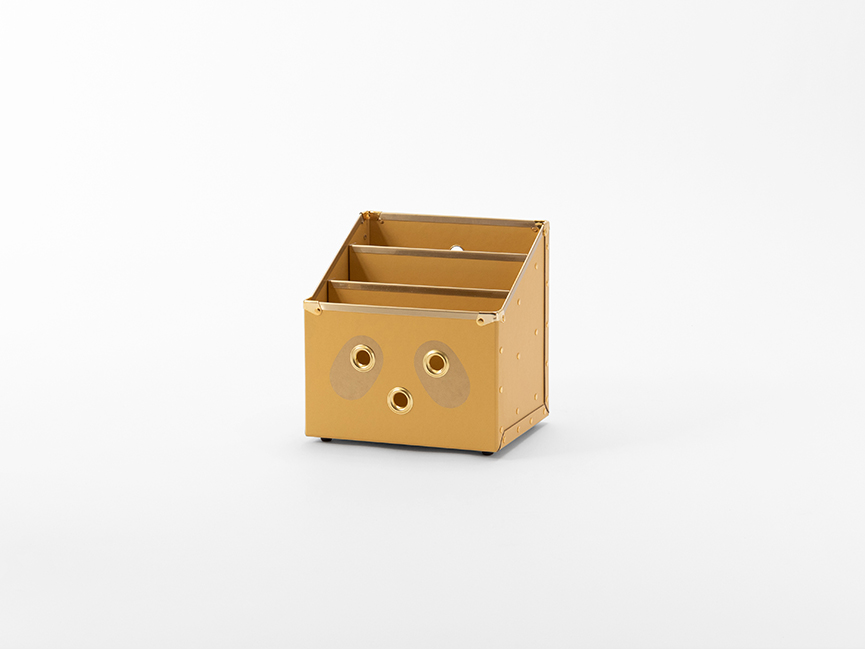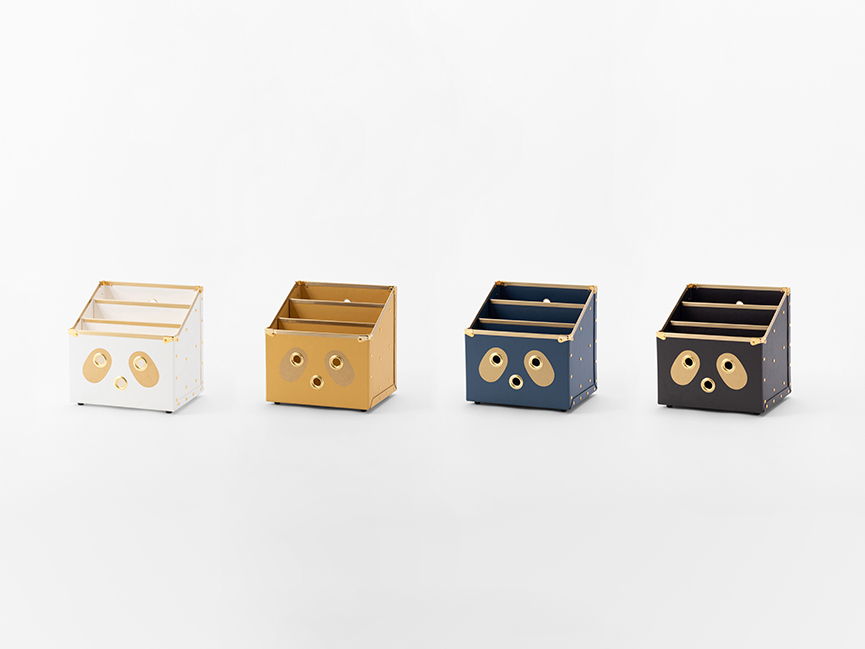 The exterior of the main body is made with "fiber", which is a signature material of IREMONYA. This material is made of paper and has excellent durability which meansit is sustainable and long lasting.
As an accent, all metal fittings are unified in gold to create a sense of luxury.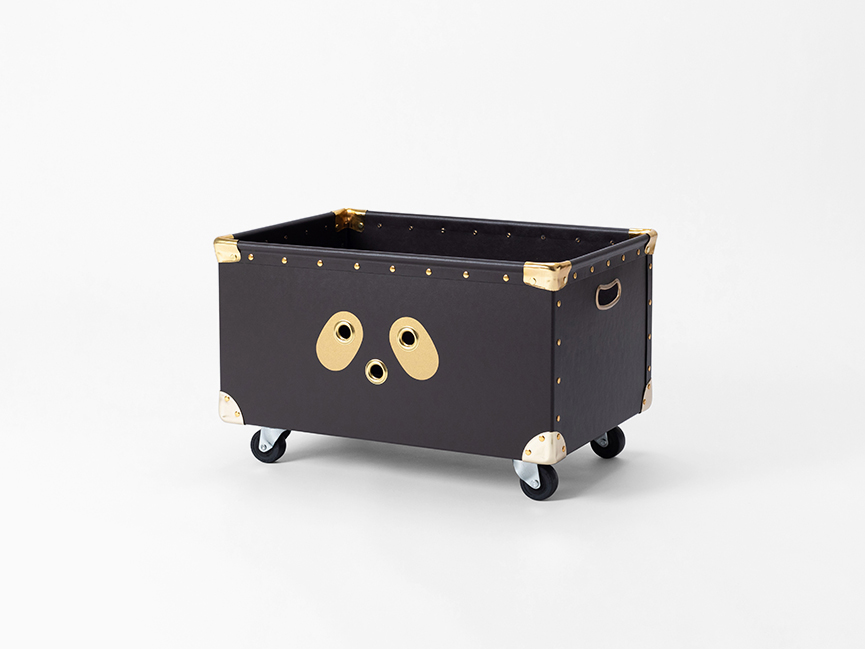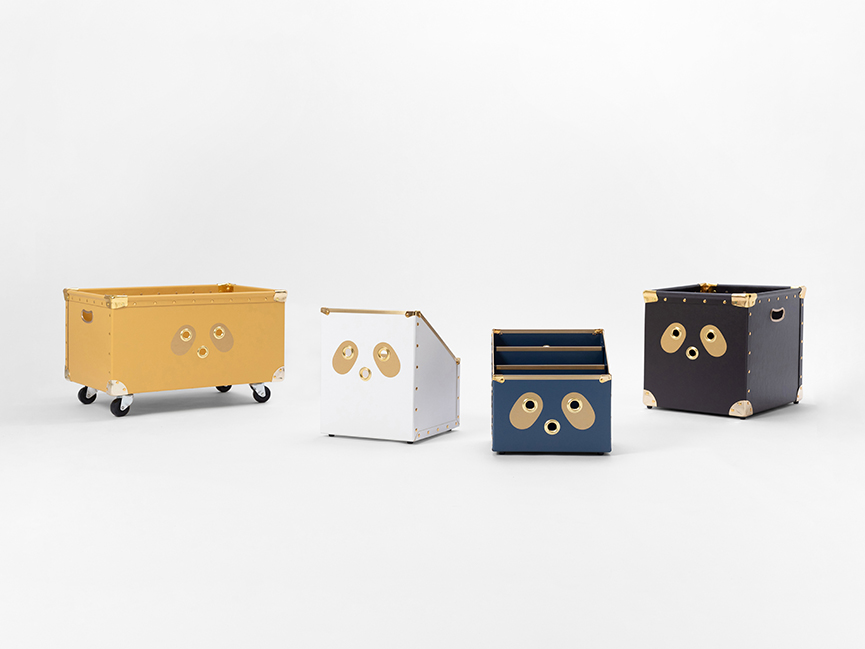 The PANDA series comes in 4 handy shapes and sizes. The "A4 file stand wide" which is useful in the home office, the "A4 book stand" which is great for desks, a multipurpose "container", and a "cart" with wheels, great for children to store toys in.
The PANDA collection will make the perfect handy gift for any occasion.


Photos by Michiko Hisafuji
Project support:WGD Kyoto