Nocturne
Ceramic Japan 2019
Nocturne is a candle holder that utilises the luminescent properties of phosphorescent pigments. The rhombus-like pattern that covers the outside is arranged in a balance that resembles a school of fish but also acts as extra grip to prevent the candle holder from being dropped.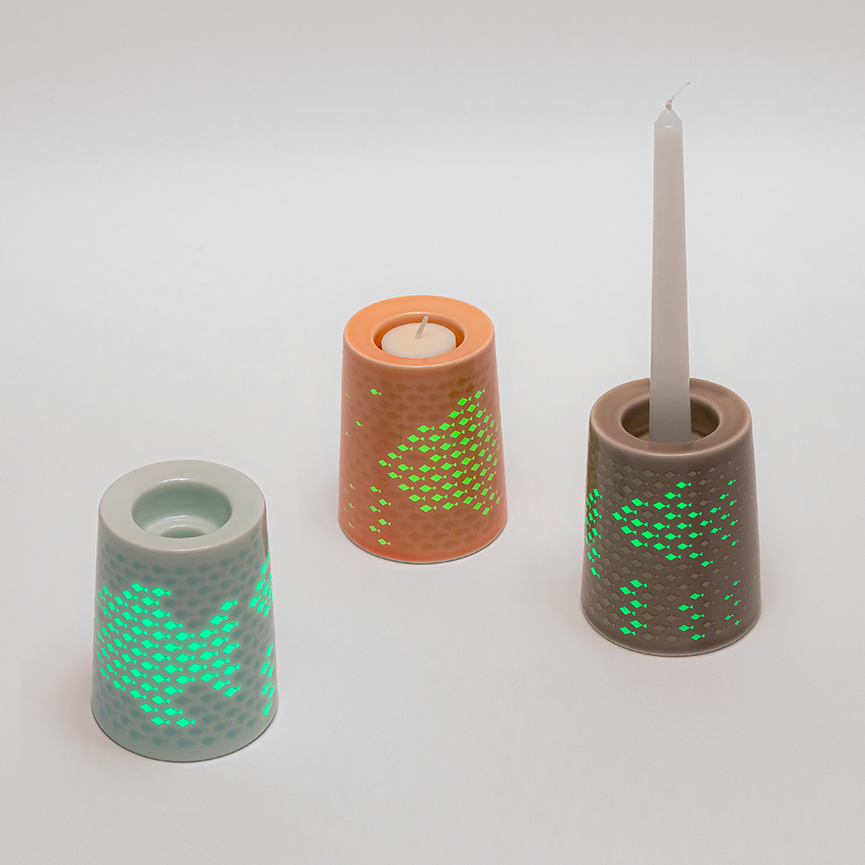 As a stylistic choice, only some of the rhombus-like shapes are able to store and emit light. Hence when the room becomes dark, the shape that is created is as if tropical fish are glowing in an aquarium.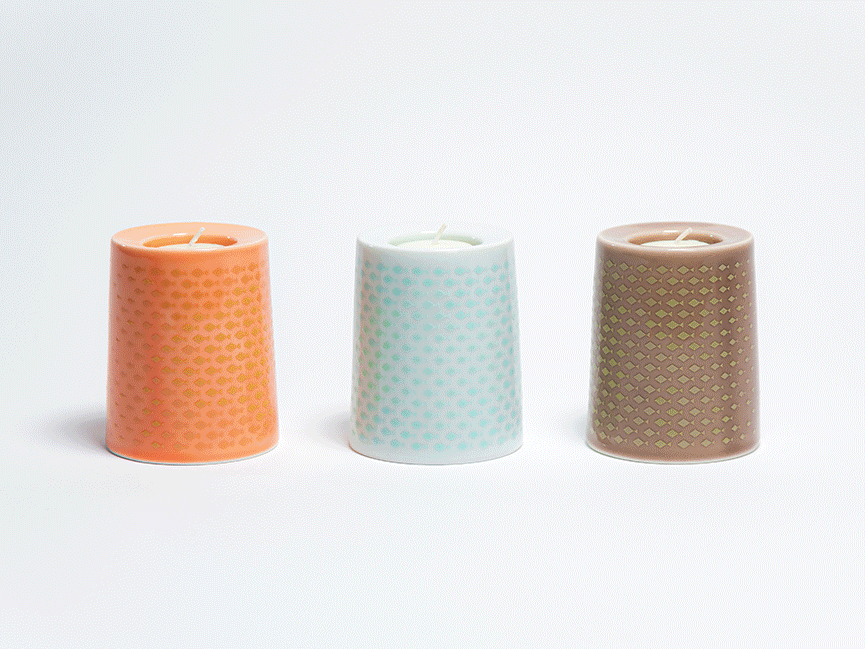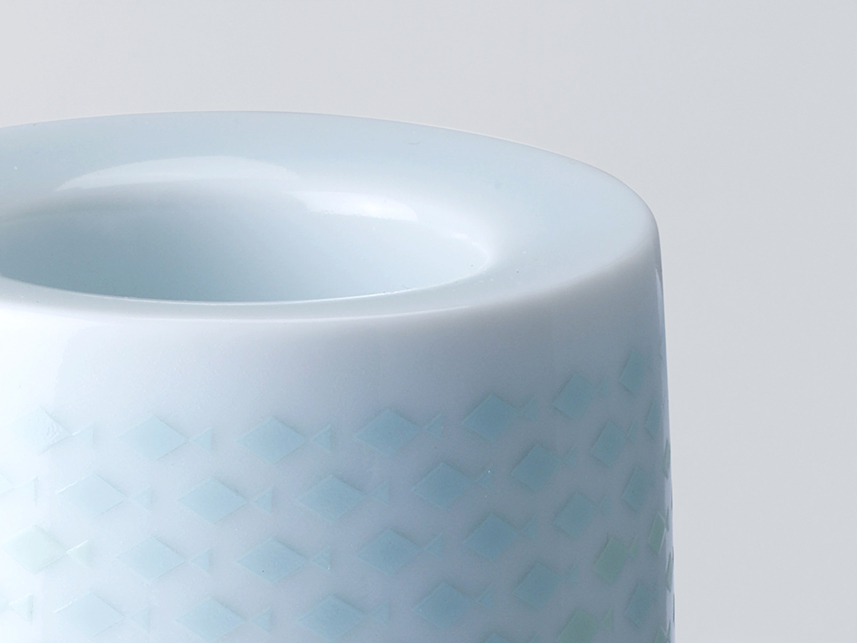 Light is stored by putting this candle holder near the window or in bright places. The more light that Nocturne stores the more it will emit even long after the surroundings become dark.
The overall shape of the candle holder is a tapered cylinder featuring a two-tiered hollow in the centre to accommodate both elongated candle sticks as well as tealight candles.
Nocturne is available in three colours: coral, greige and pale blue.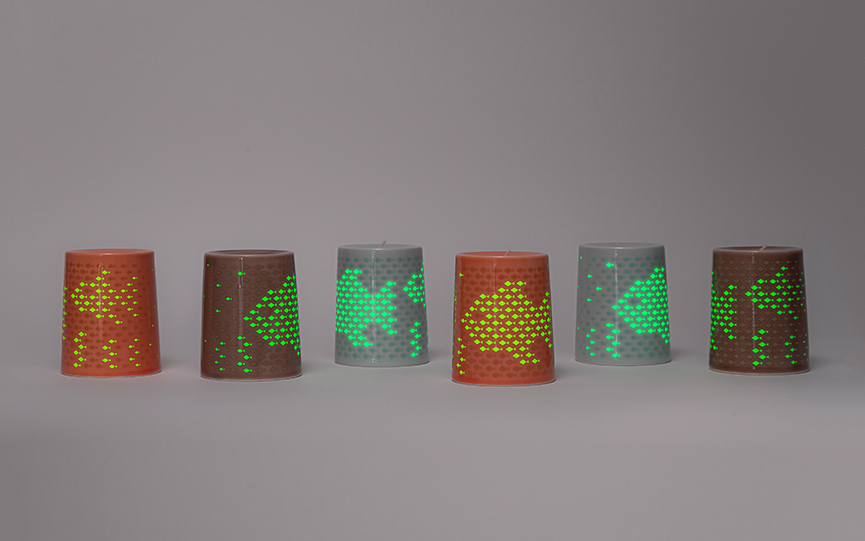 :Photos by SEWI / Fuminobu Nakamura
:Movie by Ginatayomi / Shinichi Arimoto